The godmothers of Delhi streets: Dwarka
Categories
Delhi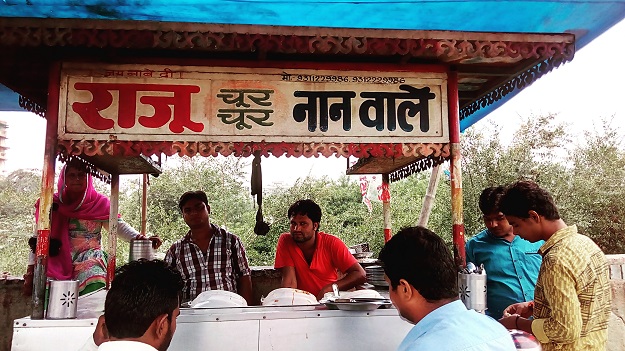 I have written about Raju naan wale dwarka in another post but this one is about the owner. Sometime back, there was much talk about this lady who sold chole kulche from a streetside cart in Gurgoan. Her family had fallen on bad times and they owned SUVs and so the story went.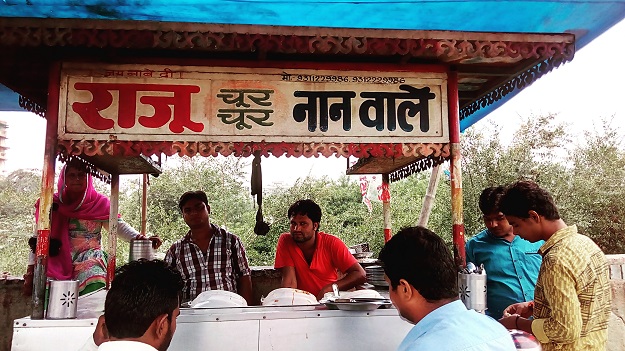 But here is the godmother version of the story. This kulche stall has such a huge rush during all hours. I was there on a lean day and probably that's how I got to notice the woman sitting on the wall behind the cart. The naan was impressive and I was talking to the server when I noticed that she was smiling at me photographing the cart. She patted the server on the shoulder, pulled out a tiny visiting card that had their catering menu on the back and handed it over.
If the Gurgaon woman has been portrayed as a gentle housewife, this woman nothing less than a lordly godmother who oversaw her sizable operations from the top of a wall.
Talking of godmothers of Delhi streets, I must mention the one in front of Devi Kamakshi Mandir too.