Streetfood in Alwar
Categories
Food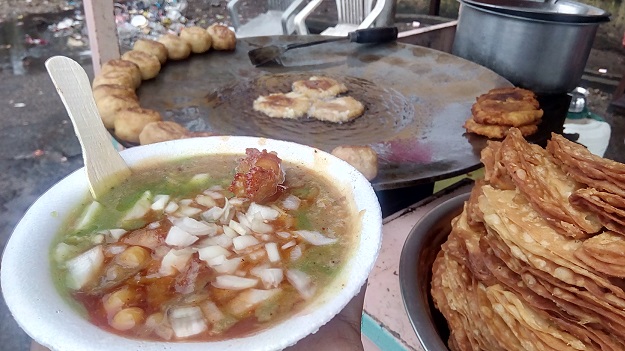 Alu tikki and dahi papdi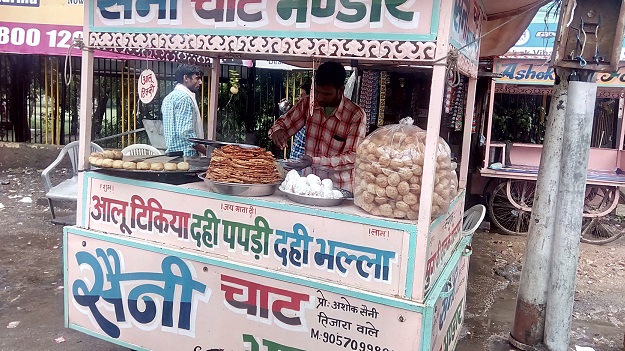 There was not much time to travel the city and try many things. So, started with the first stall that I laid my eyes on. First, the alu tikki. I had never had a tikki with curry. The curry was not even an afterthought or a side dish. It had small kabuli chana, kala chana, matar and a delicious gravy. This was awesome.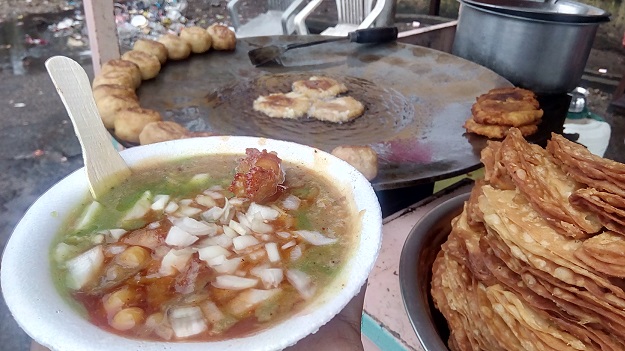 Then the dahi papdi. This was new to me. He took the papdi, crushed them, topped it with a dahi bhalla, poured some dahi on top and sprinkled some masala. I don't like dahi bhalla too much and this did not go too far in changing that stance but still worth a try.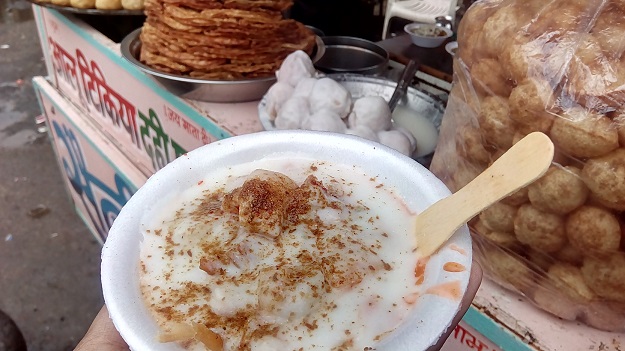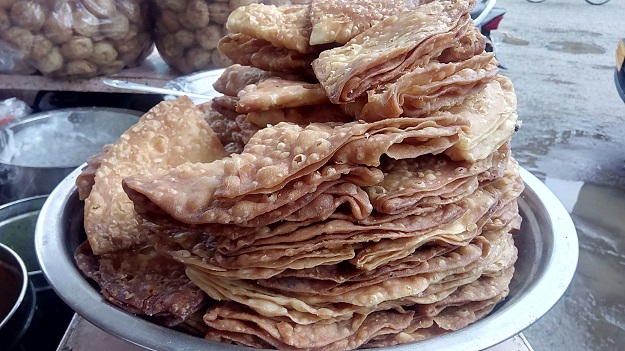 Golgappa with 6 variants of water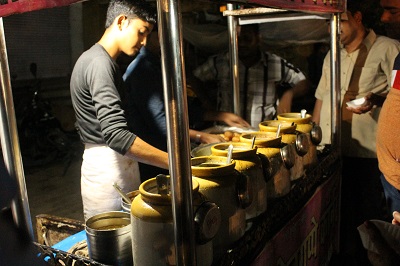 Dharmendra Golgappe Corner. If you are in Alwar, you have to find this guy, stands near Hope Circus, in front of HDFC and IDBI bank ATMs. The vendor is almost a boy, but his golgappas are so oh boy! Six kinds of water that include – garlic, dates, hing, lemon, regular and mint. He also gives an extra one at the end that comes filled with sweet red chutney and is sprinkled with sev on top.
All this for 10 bucks. You would gladly pay five times more.