Must eat places in Dwarka
Categories
Food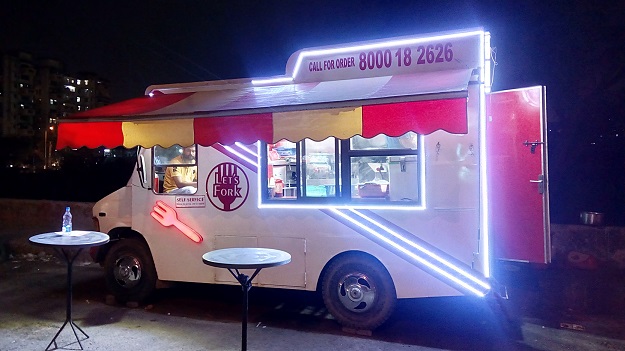 Reh, Vardhaman Crown Mall, Dwarka sector 19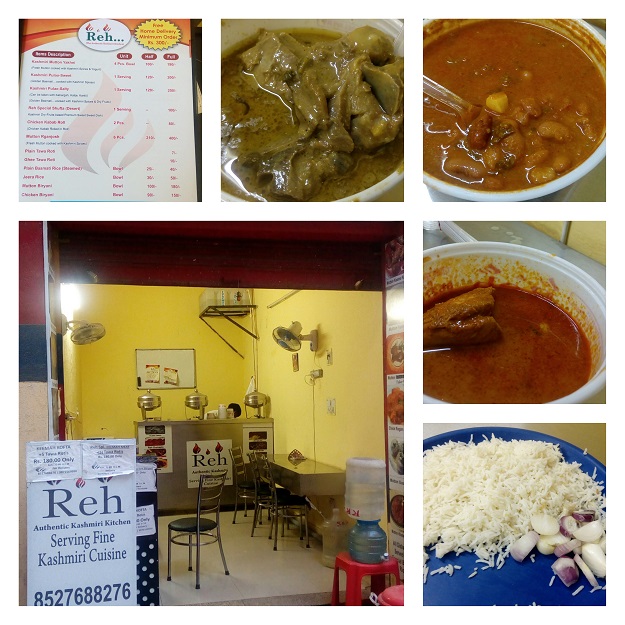 This is a small Kashmiri place run by a Kashmiri who cooks and sells himself. He has a very good yakhni and chicken curry, a different rajma, gustaba, rista, dum alu, keema kanti, kabar gah, shufta and a few more dishes. Most of the dishes are priced at less than less than 200 bucks and his portions are generous. A four piece mutton yakhni is just hundred rupees, you can't miss this place.
Home delivery: 9910325893, 8527688276
Crazy Forks, Sector 11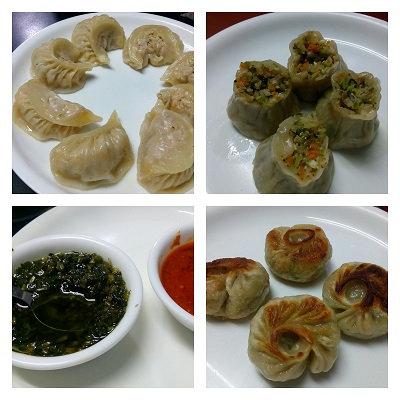 I was looking for sui mais in Dwarka, this was the only place that made them. It's a small little shop and I had a hard time finding it but it was so worth it. They can roll perfect sui mais, that itself should be a recommendation. the potstickers are great too. Yet to try a full meal, but going by the quality of their food, they are a must try too.

Home delivery: 011 65650533, 9599913896
Poku, Sector 12
This place does not look like much, but the minimal set up was interesting. It's not quite a street cart not quite a shop. But if you are looking for momos, this is a must try. They have afghani, malai tikka and many weirder sounding momos. But they don't taste bad at all. The momos are massive and the spices are interesting to say the least. They are planning to open more outlets in Dwarka, check them out. Premium momos for streetfood prices.
Home delivery: 011 33105436
Let's Fork, Sector 11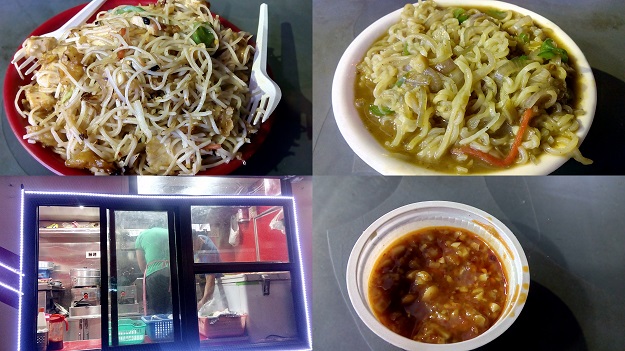 The only food truck in Dwarka that serves Maggi, noodles, burgers momos and everything else that Chinese trucks serve. The noodles are nice, the maggi has ginger and they have an awesome chilly chicken momo that looks and tasted unique and wonderful. I have not tried the rolls and burgers, and those are next.
Home delivery: 011 33105775
Men in the kitchen, Sector 12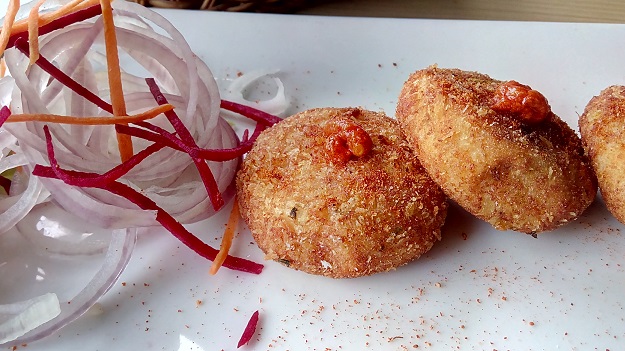 This place wins points just for being such a brilliant surprise. The interior is stylish and cosy, the servers are civil and the food is simply too good. They serve alcohol which they sell at an interesting discounted rate for two drinks. They also have a special High Tea menu from 4 to 7 pm. If you are there try the dahi dudhi kebab and barni ka kukkad which is cooked with pickles and comes in a pickle jar.
Home delivery: 011 33105197
Raju chur chur naan wala, Sector 12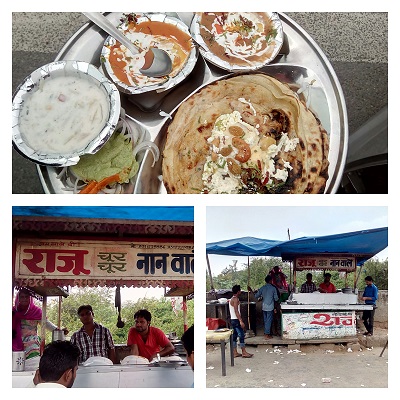 This guy is right across the road from Men in the Kitchen. I always drive past the massive crowd at this streetside stall. But today, there was some space to park and I did. The server was polite enough to offer to serve us in the car.
When he lowered the plate through the window, I froze for a moment. I had never seen streetfood that looked so elaborate. The naan came topped with paneer and roasted dry fruits, the raita had lauki and the shahi paneer and dal had an abundant amount of cream. Then there was the chutney and onions.
All this for 100 bucks.
Bhojpuria, Sector 22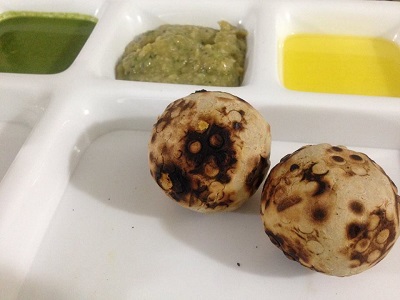 Want some Bihari food? That too in Dwarka!! You didn't expect this one to pop up, did you? They have the namkeen sattu, makuni, dal pitha and all essential Bihari fixes to Madhubani, Champaran mutton and Maithili thalis. And, the place is cheap too.
Home delivery: +91 7079991000, +91 7859991000
Bengali Puchka, Sector 10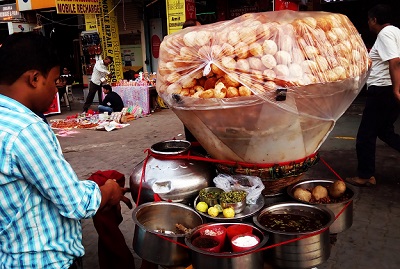 Craving for East Indian or Bengali puchka in Delhi? Thankfully, if you live in Dwarka, you don't have to drive all the way to CR Park. This guy is from Siliguri and has puchkas that taste just the way they do in Kolkata – fiery with green chili paste, tamarind and lemon and spices. All together. If you are a Odia, this is not what we get back home but is way closer than anything else you get here.
Stands right in front of Metro restaurant in Sector 10 Dwarka.