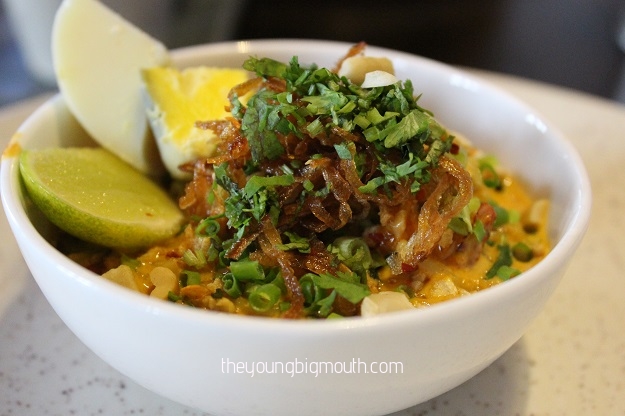 It's a good looking place that sounds even better. A curry place in the land of curry but it won't bore you at all. There are curries from Burma, Indonesia, Sri Lanka any many Indian states that are rarer to find in Delhi than Japanese.
I was there on a day when twenty somethings were busy partying. So, the place was much louder than it usually would have been. The ambiance is nice, looks like a quaint bistro as it should. Coming to food, the menu has much more than just curries but that's all that I wanted to focus on.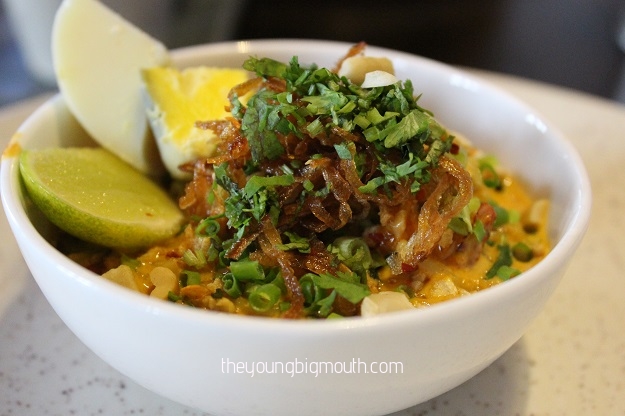 First, the khao suey, yes, that is a Burmese curry. The curry was perfect, the assortment of garnish didn't miss or mess a thing and I can recommend this place just for a good khao suey.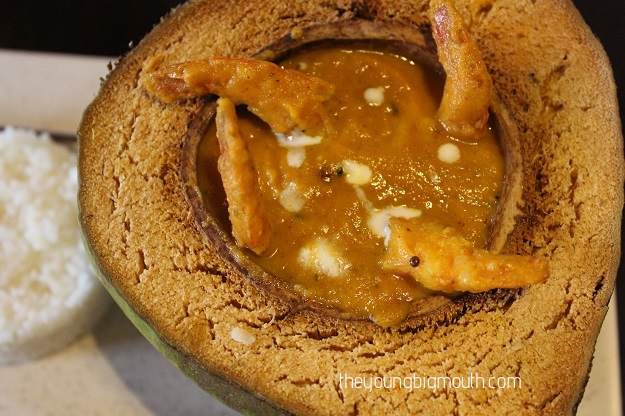 Next came the daab chingri. Usually, it is a very mild dish with subtle flavours so that neither the daab nor the prawns are overpowered. In that sense, this curry didn't just cut it. The gravy had tomatoes and it had a chaunk of paanch phoron. A textbook attempt by someone who thinks bong food is all about paanch phoron. Give this one a miss, they have an extensive menu of fine curries.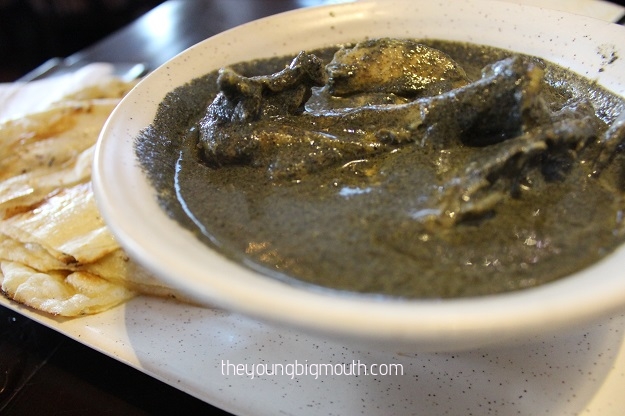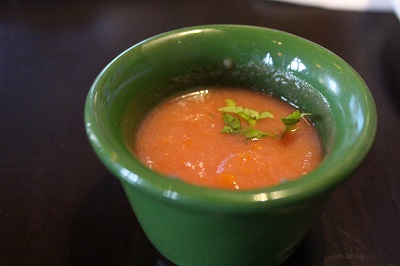 I was intrigued by the black sesame curry from Assam. The menu said it also came with a side of khar. A restaurant that goes to procure khar and serve in Delhi has my hat tip. Just that they didn't have it. The black sesame curry was both authentic and tasty. Sometimes, both the words can't be applied together for a restaurant's version. Though, surprisingly, the combo tasted good, it came with a side of naan, not the tingmo that the menu said. Upon asking for khar, they sent a bowl of raw tomato chutney out. I would have preferred if they had said they have run out rather than banking on my not knowing the difference.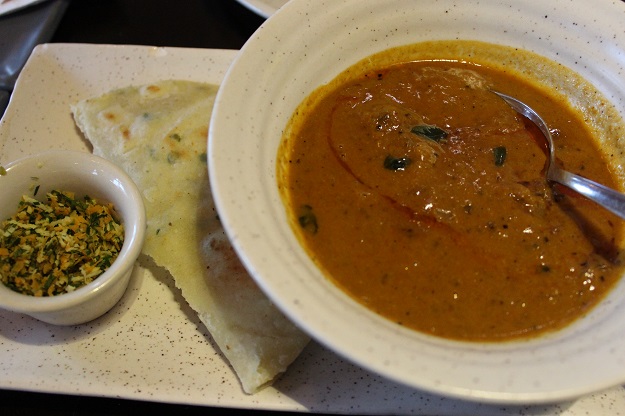 A Sri Lankan Tea Country pork curry. Now, I don't know how that curry is supposed to taste originally but the restaurant's version was delicious. The pork was soft and well cooked, the gravy was spicy and rich but unlike any Indian curry I have tasted.
If you are there, skip the appetizers and all other food. Stick to curries, I would still love to try the martaban meat, ambul thial, Sri Lankan chicken curry etc. So order right, inquire if they have the sides, if not, specify what you want. Despite the few misses, it's easier to have a great meal here than many other places who have nothing more than photocopied menus.