The most famous hotels of India
Categories
Food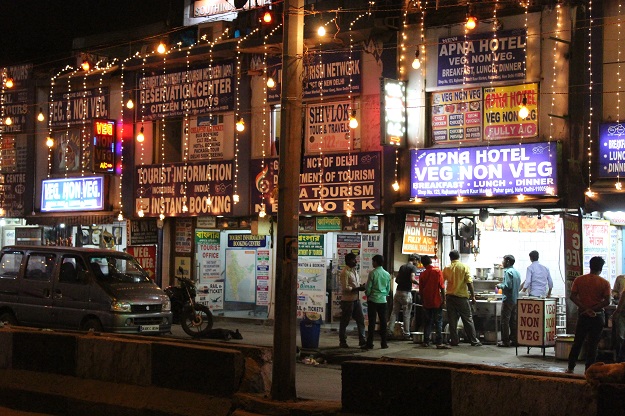 There was a time and there are places today where restaurants were called hotels. I still feel that childish excitement when I enter a 'hotel'. It is as assurance that food won't come wearing fancy pants, will be cheap and may be something that the locals eat. In Delhi, railway station from Paharganj side, has these hotels. Never tried them but we all have tried them some time, on highways, on trips to smaller town etc.
Many of these hotels are institutions. They have defied time and the change that came with it like the Madras and New Madras Hotels, Military Hotels and many stand alone eating joints that remain sought after even today. Any iconic 'hotel' that you would remember? Would love to put them together in one piece.
I put this topic on a food group (Foodadvisor) and requested members to remember the most famous 'hotel's they have eaten at. Here is a list that will continue to be edited and expanded. Leave your suggestions in the comment section and I will update the list.
Allahabad
Godavari Hotel – Maneesh Srivastva (known for pure veg without onion and garlic)
Benares
Kalika Hotel, near Taj Gateway – Sharmistha Mukherjee Cheema (known for mutton curry)
Chandigarh
Hotel Divyadeep, Sector 22 – Megha Vikram Singh (known for vegetarian thalis)
Chennai
Vellu's Military Hotel – Malvinder Rikhy
Delhi
Tera Hotel, Karol Bagh – Nishant S Chauhan
Frontier Hotel, Karol Bagh – Nishant S Chauhan
New Tera hotel, Gaffar Market – Pranjal Marwah
Bhape da hotel, Connaught Place – Pranjal Marwah
Om Hotel, Jangpura – Manoj Taneja (known for Keema)
Hyderbad
Shadab hotel – Sidharth Bhan Gupta
Jaipur
Hotel Highway King, NH 8 – Pranjal Marwah

Kolkata
Shiddheswari Hotel, Free School Street – Suman Bhowmik
Mumbai
Sher-e- Punjab Hotel – Bina Sawhney
Ranchi
Deepak Hotel – Maneesh Srivastva (known for murg mussalam)