Reh – Kashmiri food in Dwarka
Categories
Food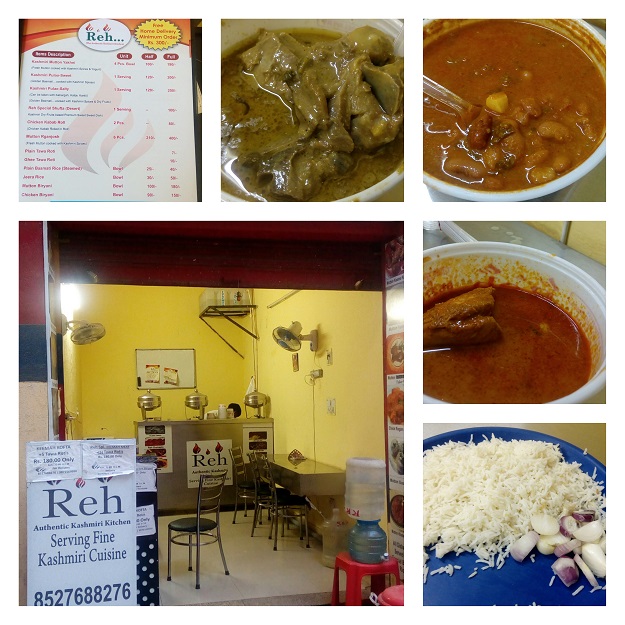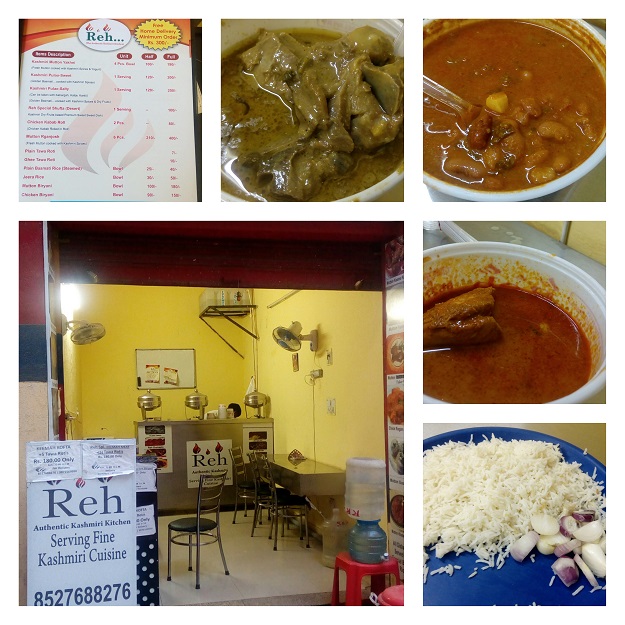 Reh. As the owner explained means spark or embers. Chingari in Hindi. The place is so small and hidden that without Zomato I would have never been able to find it. So, if you are a Zomato hater, you are just a mean angry person.
Anyway, there was just one Kashmiri man at the counter and he had a chicken curry, rajma and yakhni. We ordered a rajma and a yakhni. Both came with half plates of rice that could feed three children. The rajma was spicier than the Delhi version and the beans didn't melt into the gravy they way they do here. I am not sure of the authenticity of the dish but it tasted different and that is enough for me.
The yakhni was brilliant. The meat chunks were large but the meat was tender and the broth was perfect – you could feel the spices but it was not too spicy and the curd must have been really good given the way it provided a subtle base for the curry.
We got talking with the owner and he said how there are many Kashmiris in sector 7 who are frequent and generous customers. The outlet has been open for only 2 months and he cooks the dishes himself. He got us a small serving of the chicken curry to try and I am glad we did. The curry tasted different than anything I have tasted before, it was bold and spicy and had a good amount of chili. He clarified that it is not a traditional Kashmiri dish but his own creation. I would love to peep into his spice box sometime!
What is shocking about the place is how cheap it is. All this food came for just Rs.140. Every dish comes with a serving of rice and the portions are generous too. Hope he finds enough customers to stay open.