Bhoj Puria, Dwarka Sector 22
Categories
Food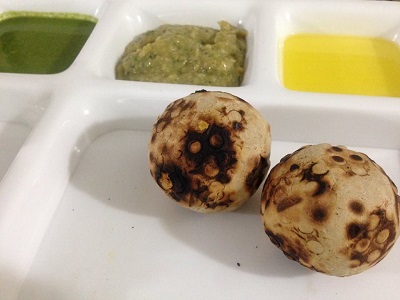 Convenience. We should avoid that evil as much as we can. So, here I am, giving it up. Those who follow the blog would know that I have said not very flattering things about food from the state of Bihar. So, if one fine evening, I just say good things about the food, you may dig up an old post or tweet and see this guy has no consistency in opinion, he is just like the other sellouts.
Anyway, a Bihari food specialty opened in the neighborhood and like all new small cheap places, I had to try this one too. The name of the place is Bhoj Puria, located in Dwarka Sector 22. The place is really small with a billing area and rest of the place divided into two horizontal halves. But the menu is definitely interesting. From sattu, makuni, dal pitha to a range of awesome sounding thalis – Madhubani, Champaran mutton and Maithili thalis among others.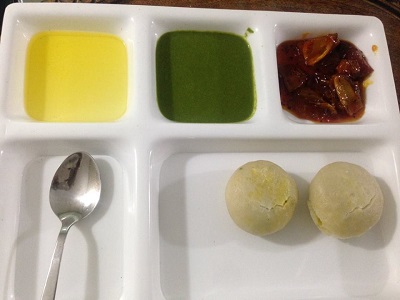 It was too early for dinner so I tried a dal pitha platter, sattu litti and sattu. The dal pitha was good, like really good. Came with a sweet mango chutney, hari chutney and a generous serving of warm ghee. The ghee was delicious to say the least and the aam chutney was just the way we make it in the eastern belt.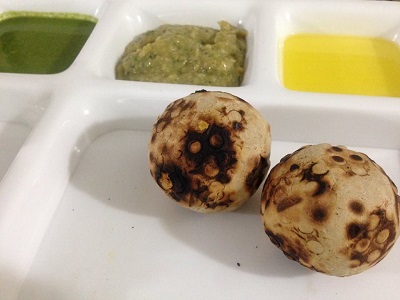 Assured that there is a good pair of hands in the kitchen, we decided to give them the acid test – litti. I don't know why they had a paneer litti on the menu, ignoring that we ordered the sattu one. The litti was soft enough, the filling was spicy enough and it came with the ghee too. Along came the green chutney with the brinjal chokha. The chokha was simple enough, the way it is made – I could not taste onions but it was smooth and creamy.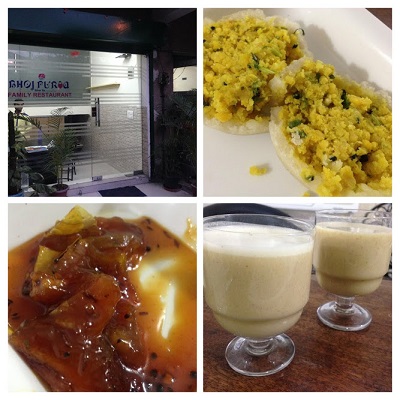 The sattu came in a large glass with two short ones. It was the kind that I don't like but is one of the popular versions in Bihar – the one with sugar but with a little salt and lemon. People from the state would love it.
Next, the thalis. Will keep you updated.