Set lunch menu, Guppy by Ai
Categories
Food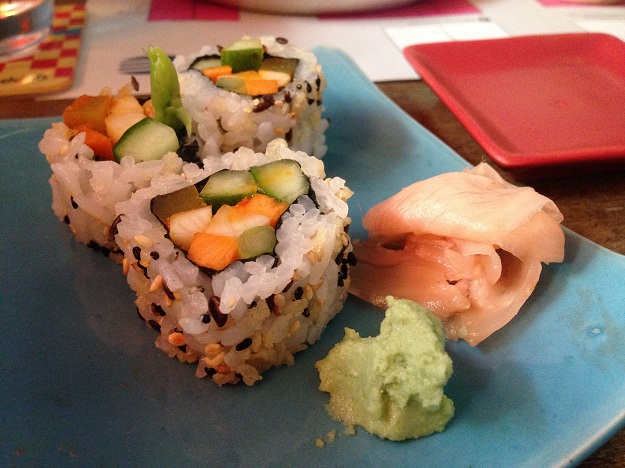 Monday mornings are as they are. Talking about awesome food helps. If the food comes at a bargain, it works wonders. Most of you believe that Guppy by Ai and deal can't be said togerther. But, surprisingly, a place where a meal for two costs four thousand, has a lunch set menu for around 1000 bucks and it is the awesomest thing in town.
The best part of the sit down menu is that it is not a buffet, which would have been a disaster at a place like this. So, everything is prepared fresh, you have enough choices and the five courses are enough to fill anyone up.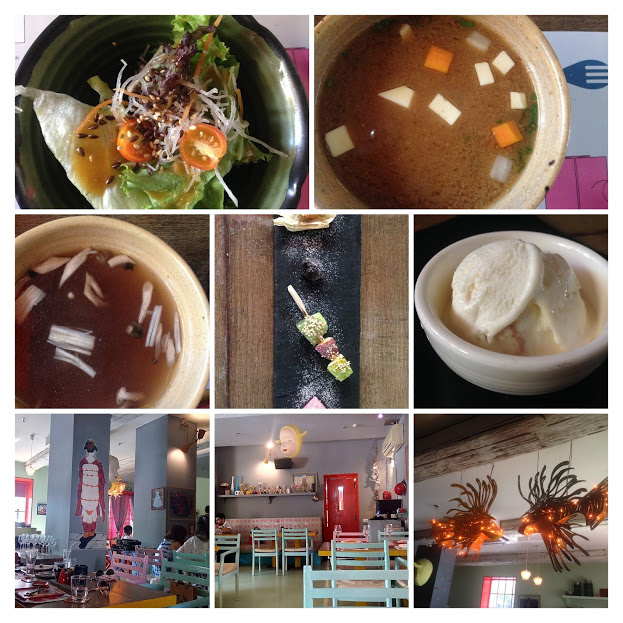 Only word of advice – don't go alone. Making choices is hard and it is better if you have someone to order an extra set of items for. The Miso and the Mushroom soups are both neck to neck. The miso is dense and complex, the mushroom one is a good lesson that there can be a clear mushroom soup that is so full of flavours.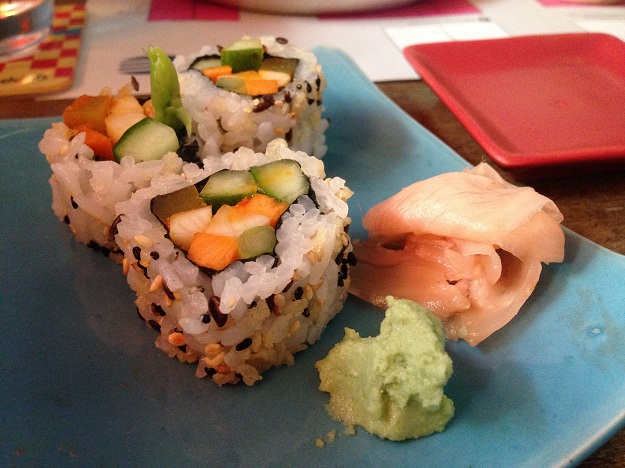 The sushi is brilliant, of course. What I love most here is the pickled ginger and wasabi. The wasabi is so potent that a fork tip full bring tears to the eyes, register a loud thud on the back of the heads and give you an out of senses experience for a couple of minutes.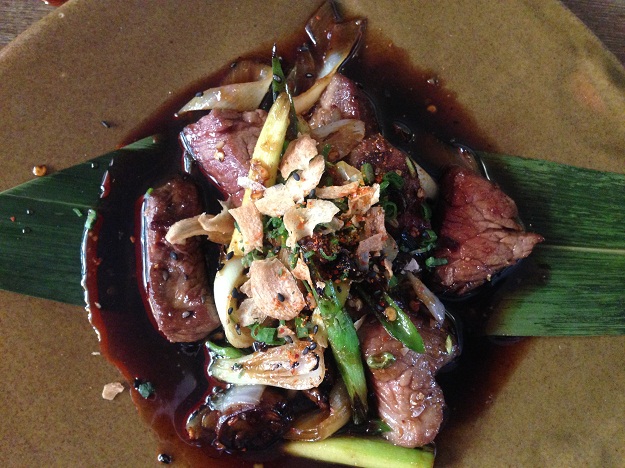 In the main course, we tried the tenderloin which is awesome and little jus at the bottom of the plate is enough a whole serving of rice. It is not as spicy as the menu says and that is a good thing, it has more notes than just spice.
The jumbo prawn is a steal. The prawn was cooked perfect, looked beautiful on the plate and the sauce did not mask the prawns. I am surprised how this combo comes for just 1050. You should try this before they take it off the menu.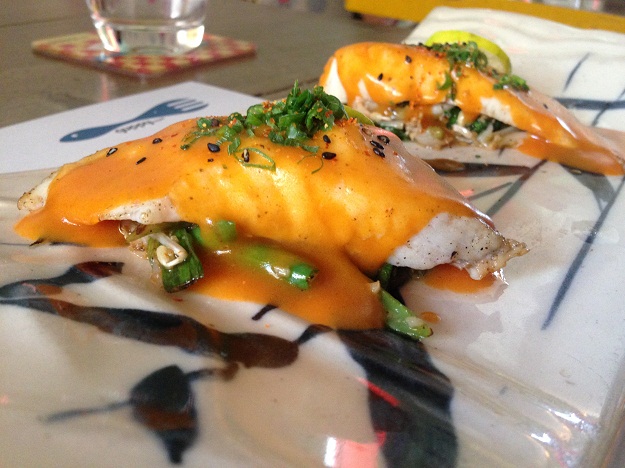 The fish, understandably mildest of all, is perfect all my itself. It's beautiful to look at, it does not need any accompaniment and thankfully, does comes in generous portions.
The udon noodles with exotic mushrooms is a must try and for dessert, the ice cream is more satisfying than the petit four.