The feasts
Categories
Food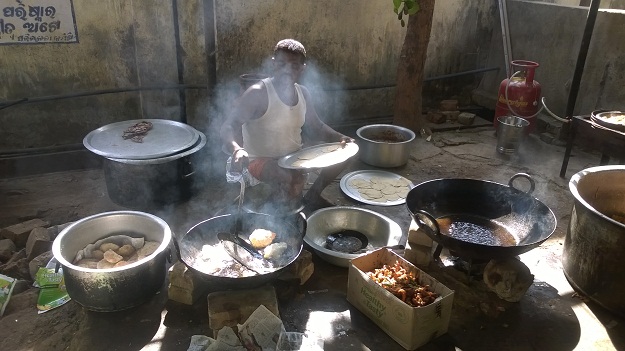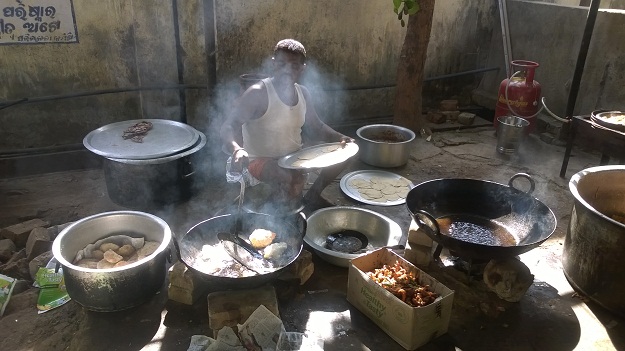 We live in an increasingly outsourced world. There was a time when the pain of feeding guests was the best part of it. I guess, in smaller cities it still is. The 'nana' as we called the chef used to come with his assistants and take over a portion of the yard. The young ones were the helpers or errand boys, the older ones became assistants and the family became the enterprise.
Given that I have never attended a feast after growing up, I have never been more than an errand boy, a really pampered one who got to taste everything at every stage of cooking. I had six uncles, the tasks were divided the night before – someone for getting the fish, another for meat and yet another for veggies; someone on kitchen duty and yet another to prepare the dining area.
I was the only male child in for very many years, which meant I got to walk around like I was the master of the operations even though every passing person would mess my hair. It was probably sexist or it was probably being the only one. The eldest daughter in the family reigned until the next one came.
Anyway, the women were largely freed of any tasks in these feasts. A day off? No. The 'nana' still needed a wooden basket to strain rice or some item or the other that he had either forgotten to list or had run out of. But the women didn't have to cook. The assistants of nana cooked a small meal for the household while the head chef focused on the feast.
I remember the large pots, the smell of boiling rice, frying dry fruits, crushed spices, boiling kheer and a hundred other things. The nana would lovingly hand me the large wooden or metal stirrer which used to be taller than me, he would let me hold until and pretend to be stirring the ocean till there was no risk of the bottom of the pot being burnt.
If I were ever part of culinary universe, this was it. It was the largest, most critical and the most memorable food experience ever and everything else in life has only been a reminder that nothing will come close to that magical circus.