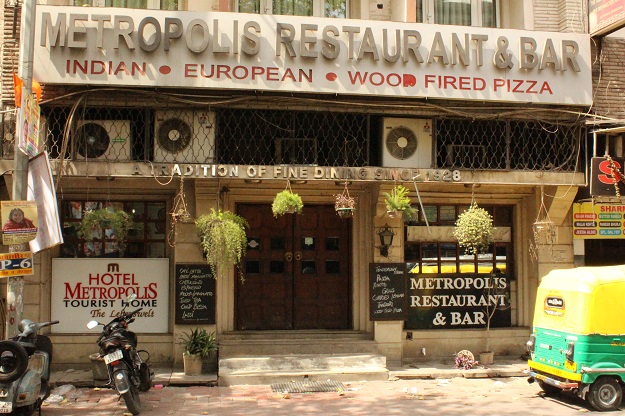 Metropolis is a victim in Paharganj. It stands a little far from the crowd, right at the entrance, a little aloof and arrogant. May be, that's why people hate it. Reading the reviews on Zomato, I almost decided not to walk in. Thank satan, I did.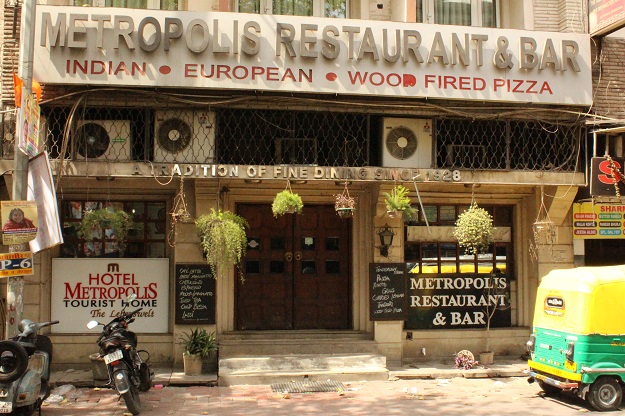 The restaurant is small, built like an alcove of an afterthought within the hotel. There are two rows of tables divided by wide pillars. It is certainly not pretty. The lights are not dim but not too bright either, a welcome change after the summer outside. For most of the forty minutes, we were the only ones there. Another welcome change from what's outside.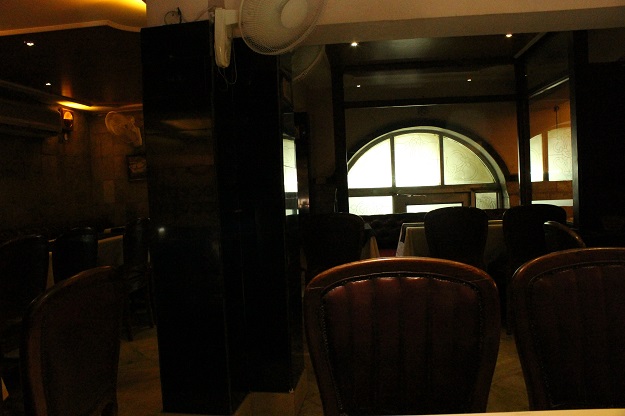 It is old, almost quaint and represents an era that goes way back the age of the hotel, which began operations three decades back. The server was middle aged, polite by birth, he stood in the shadows of the pillar, almost invisible until you needed something. We were there for the continental food and ordered a chicken ala kiev. With all the restaurant hopping before and after, that's all we could order.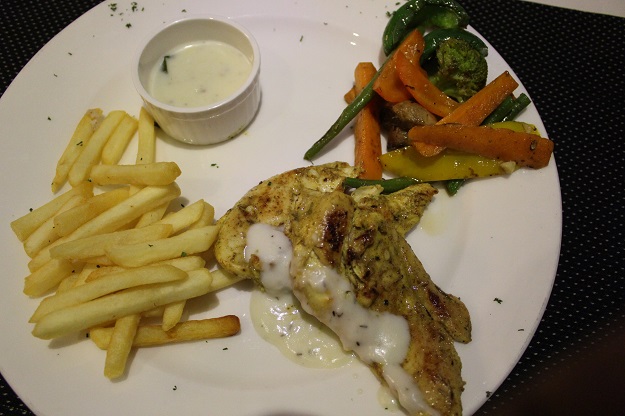 The chicken was perfectly cooked, juicy just the way an expert cook can achieve. The sauce was rich with oregano and the vegetables had bite. The portion size was good enough as first part of a two-part lunch. I am not sure how the rest of the menu is, but an establishment that has its spicing and technique right can't be that bad a place.
They also have a rooftop place, it seems. I will be back there on one of the evenings.