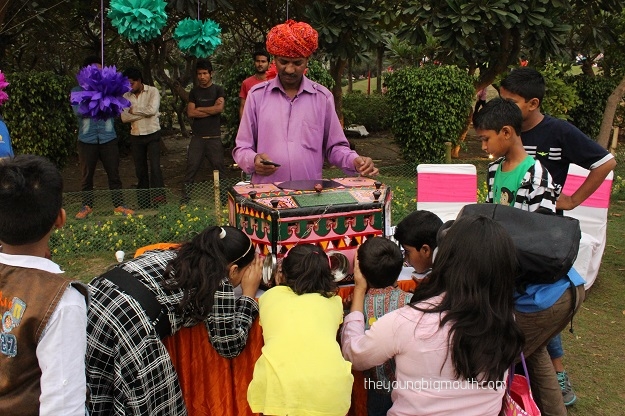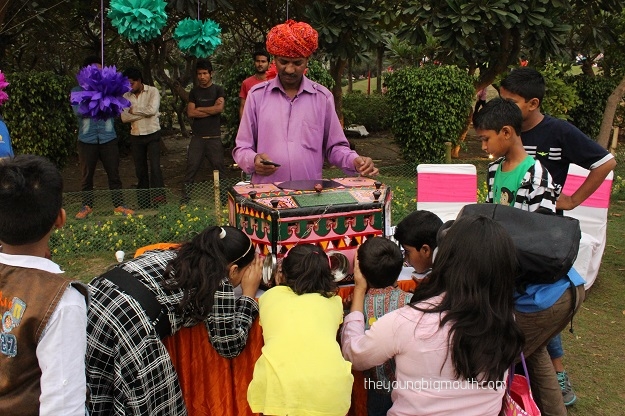 Spotted this guy at the recent time world music fest in Nehru Park. The kids did not have a clue what the box was, the parents wanted the kids to have a peep. For a moment, I got nostalgic, then I remembered I never cared for the contraption. Even as a child, when everyone kneeled and were filled with glee, it seemed a little idiotic to me.
May be, an uncle forced me to participate one time and that's the only time I looked at still photos, against light and pretended that it was wonderful, magical, anything other than odd and boring. The gravel against the knees was a reminder that you are down on the ground, back against the world, peeping into a dark box, hoping for magic.
I love movies. Someone takes immense pain to make you feel that you are somewhere else. This, this tin box with holes, is a tired, lazy joke. No wonder, even the magician found his phone screen more interesting.