Office ke neeche kya hai – Part 5 – Sattu
Categories
Food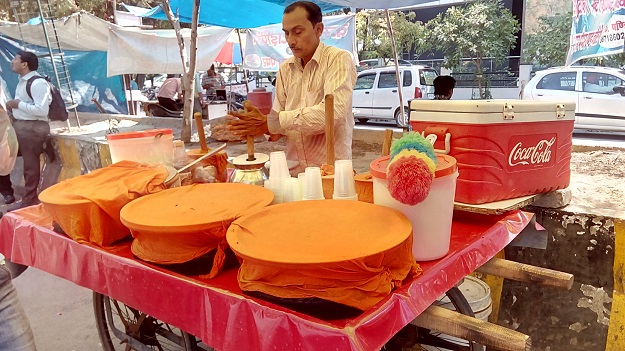 I don't remember the first time I had sattu. The version I had is called chhatua in Odia. It is made of poha, chana, wheat and some new versions come premixed with dry fruits. In Delhi, I first saw them around Kashmiri Gate and Chandni Chowk. But that was watered down version of the one pictured here.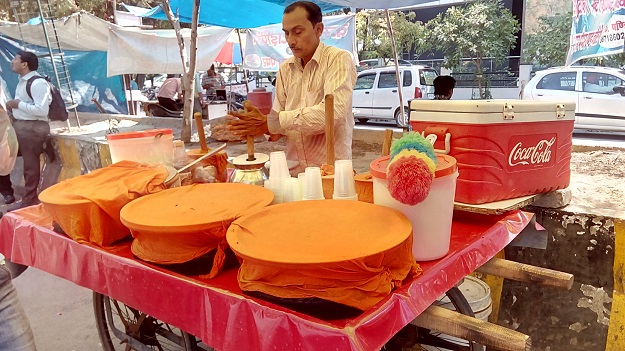 Noida seems to have far too many litti vendors, so sattu should not be a surprise. This guy's cart was as clean as a cart can be, while preparing the sattu, if a drop spilled, he cleaned the spot first and resumed churning. A small glass of sattu had two massive spoons of chana powder that he prepares himself, a spoon of burra which is ground sugar and lots of churning in that jar of his.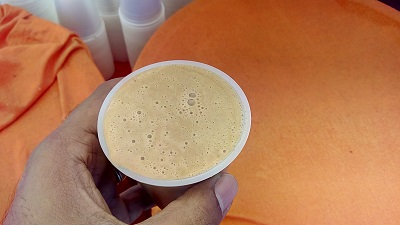 The result is a thick, fragrant beverage that you can almost bite into. Even if you expect it, the smell of roasted grams is so strong that it instantly builds an appetite. Last few days I have been standing in front of the mirror and preparing a pitch for him, to sell his powder by the kilo, he can decide the price.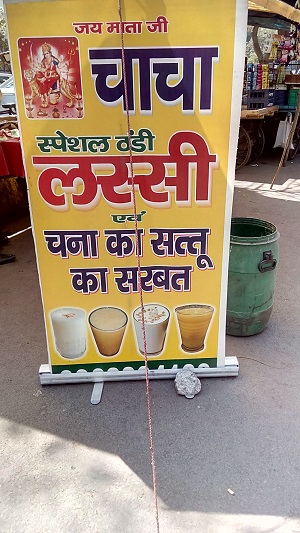 Here is office ke neeche kya Part 1 hai office ke neeche kya hai Part 1
Here is Part 2 office ke neeche kya hai part 2
Here is Part 3 office ke neeche kya hai part 3
Here is Part 4 office ke neeche kya hai part 4