Dirty Apron, The Piano Man Jazz Club, Safdarjung Enclave Market
Categories
Food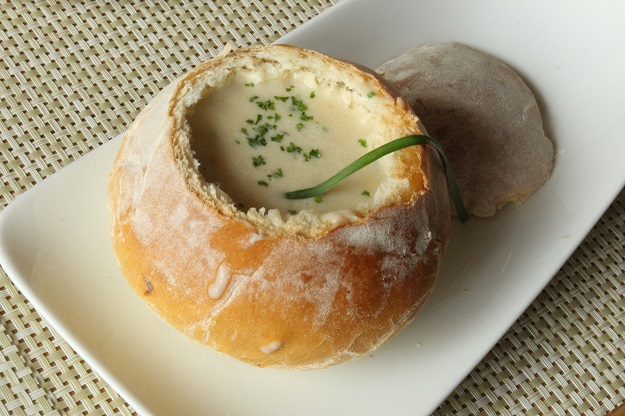 I had never been to this market. Never been to the Deer park in front of it. Yup, even after 15 years in the city, there are areas that are completely new to me.
Anyway, there is this whole building with multiple restaurants that are with the same owner. So, you will still have to settle separate bills but you can hop between the lovely rooftop, the proper restaurant (Dirty Apron), an upcoming cake place and a live music with drinks place. Then, there is a basement with a speak-easy decor for private parties.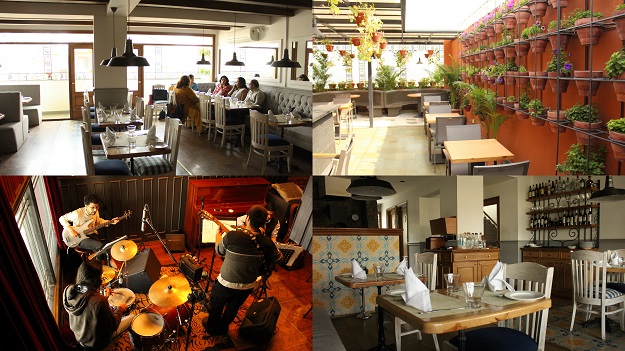 As per food, I ate a lot. A lot. That was a lot of hard work, so I will skimp on the writing and mention only the ones that I really really loved.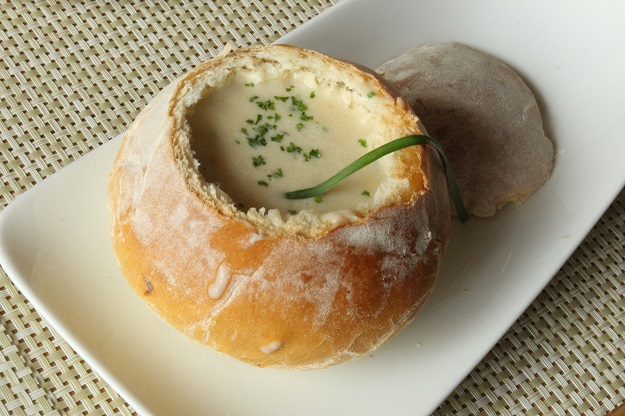 The seafood chowder soup is worth ordering. Though none of the soups I tasted disappointed, this one was instantly lovable. Though there is enough seafood in it, it is creamy and mild enough to please even those who can't have seafood, in a way, all the goodness of seafood, none the smell of it. The bread it is served in is soft and worth scraping. If you are a peanut butter freak, there is a full bodied pumpkin and peanut butter soup for you too.
Stuffed mushrooms in nonya sauce is a must have. The crisp mushrooms and the sticky sauce are natural allies and you will be glad that the restaurant didn't think twice before putting the sauce on the menu.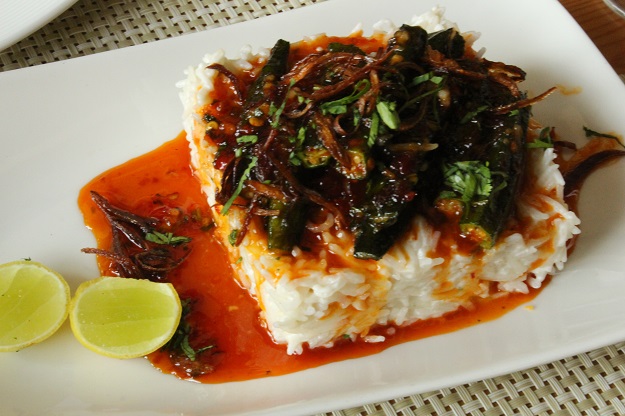 Coconut Rice with Sambal and okra is one of the best examples of the restaurant's food DNA. Bold combinations, small tweaks and results that look so obvious on a plate that you would assume that the dish is a old favourite. The sambal is not too hot and spicy and that to me was a good thing in this dish. But then, I have high resistance to spicy, you may find it a little more powerful.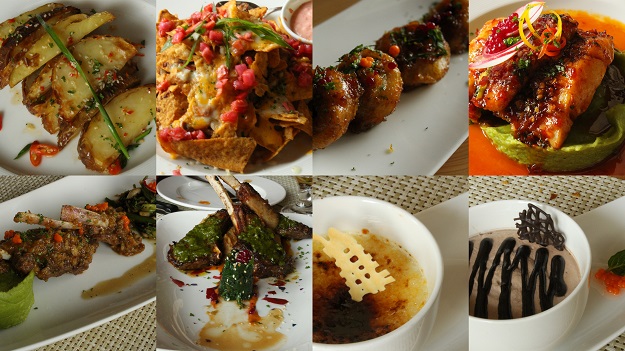 The Sea Bass came with a sweet chilly sambal on a bed of wasabi mash with thai basil, sesame spinach and mint oil. The dish is as complex as it sounds, from experiments at home I know, wasabi goes amazingly well as a paste for fish, to make a mash is that next step that a home cook will slap himself on the head for. The dish is an amazing combo of flavours and is a must try.