Kylin Premier, Ambience Mall
Categories
Food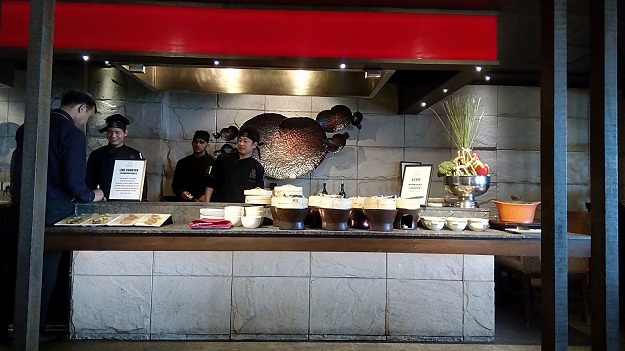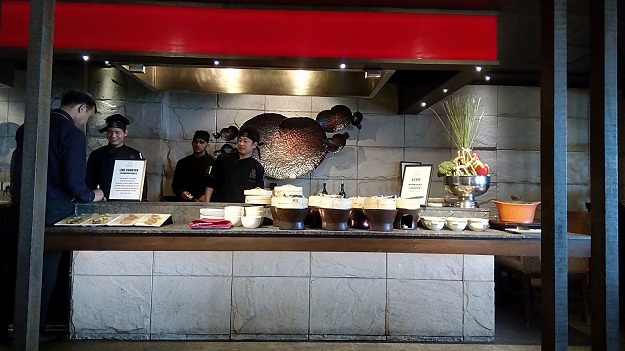 I went there when the Dine Fest was on. Always seemed too expensive to me otherwise. During the Dine Fest, they had a fantastic menu for just Rs600 plus taxes per head. You could order 4 items, the portion sizes were smaller than regular, but more than enough for an average person and a steal for the price.
The Dine Fest is over. So, why am I writing about it now? First, you can be alert when then next one comes. Second, the restaurant is always there.
So, if you are there try the teppanyaki fish in thai herb and teppanyaki chicken fingers with spring onion and fresh red chili. The fish sauce is hot and sweet and the fish is crispy. The chicken was tender, not just in this dish but throughout the menu. In fact, it seems, you can order anything with teppanyaki preparation and not be disappointed. A good man mans the post.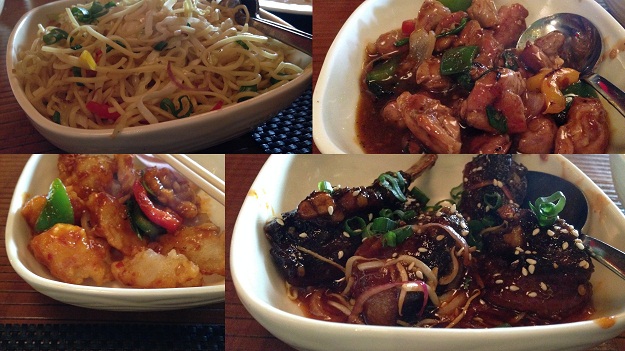 For the main course, we ordered a teppanyaki chicken in butter chili garlic and pork spare ribs. The pork ribs were excellent. The only place I had such amazing pork ribs is Zu Tisch in GK. There was a generous layer of fat on the meat and the meat was tender as wet bread, not a good example, but apt, may be …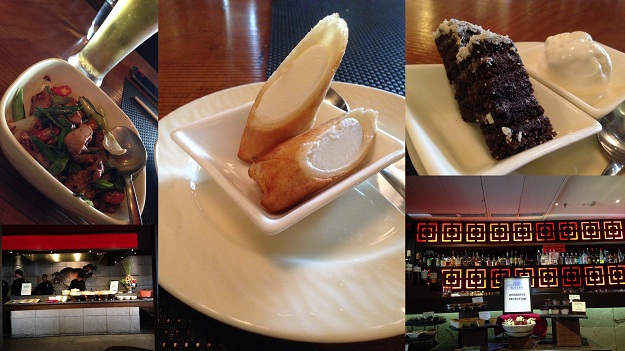 For desserts, we had something called a chocolate lasagna, which came from a regular chocolate cake. I am not sure why it was called a lasagna, there were no layers if that's what they meant. But the ice cream spring roll is nice, it is deep fried but the thin batter made all the difference.