A fervent, frothing at the mouth argument against selfies
Categories
Opinion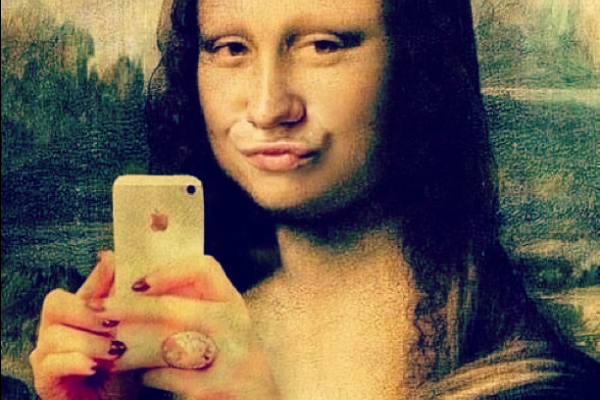 Don't judge a book by its cover is a misguided statement. You see, a book cover is designed by professionals after intensive consultations with the publishers, writers and some close circle review. Not to judge a book by its cover is to discount all such efforts, to undermine such great effort.
The same applies when it comes to people. Most of us judge people by their appearances and there is nothing wrong in that. Moreover, so many of us want to be identified by our looks. The neta in his white kurtas, the coder in his black tshirt, the ad guy by his wearing what most of others won't, the leftist student with his patented combo of jeans and kurta with floaters, and someone from fashion wearing what is intended to shock in the least. All of us follow some unwritten codes when it comes to dressing, and joyfully so.
Let's look at a business conference. The guy in a three piece suit and tie looks at everyone else as underdressed. Everyone else looks at the guy in suit and tie as either someone from sales or client servicing. The one dressed in a smart jacket and no tie would look at a shirt only guy as having no style and the self-made entrepreneurs would just walk in a T-shirt to show that no rules apply to them.
So, you see, the fashion brigade is called a brigade for good reason. The fascist police was always there in each of us. What's changed? In today's navel gazing world, it's only a dolt who does not know what socks goes with what trouser, does not know how to tie the knot or does not pay a bomb for a fancy haircut that complements his jawline. The brigade has marched too far.
Feminism or not, women don't treat each other with any more deference when it comes to fashion. The short skirt would see the kurta wearing one as unliberated, the kurta wearing one would see the short skirt one as a victim of vanity. And, the men would see the kurta wearing one as the wife material and the short skirt one as the perennial girlfriend material.
In this multi-sided war, the ill dressed one is the abominable caveman. If he does not have the right pointy shoe, he may also not know too much about what he is doing, the behenji looking woman must be less knowledgeable one from the Zara dress wearing one.
And we keep getting carried away. From fashion stores to apps to social trendsetter and influencers, we continue to join the progressive march. May be, it's time to fall out. May be, it's time to go back to the neighborhood barber, may be, it's time to pick up a shoe because it's comfortable. May be, it's time to feel good about what's inside the skin, not the skin or what's on it.
Or, may be, it's too regressive a thought in this selfie taking world that totters over the wall dies with a smile into the camera.