Cafe Hachi Ba, Gurgaon
Categories
Food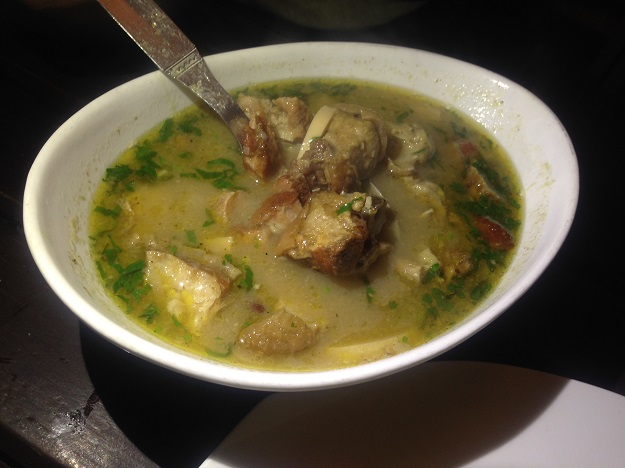 If late at night, your guide car turns into a dark, dusty side lane in Gurgaon, you are probably in a gangster movie. If the car stops in front of a non-descript building with an ill-lit entrance with no one in sight, may be, you are the one that gets a bullet in the back.
If you cut the over-imagination out, you may be at an interesting place that attracts people with word of mouth than billboards. Hachi ba is massive inside, must be seating more than 50. The open corridor outside has a few tables with dedicated angeethis and that's what we chose.
We were there for momos. I am not a momo hunter by a long shot, don't even fancy the maida pouches but there we were! What we ended up having was much more exotic –
pork in anishi – anishi is an amazingly mild but complicated in flavours spice from Nagaland. As our host mentioned, yam leaves are fermented, pounded, dried and smoked to create anishi. And, you wonder if it's the leaf or the elaborate process that makes it so wonderfully complex.
Manipuri black rice – I had black rice on a few occasions before. Either my palate has changed or this rice was good. This was cooked with raja mirch oil, had a bite and a nutty flavor that takes a little getting used to if you were expecting just rice.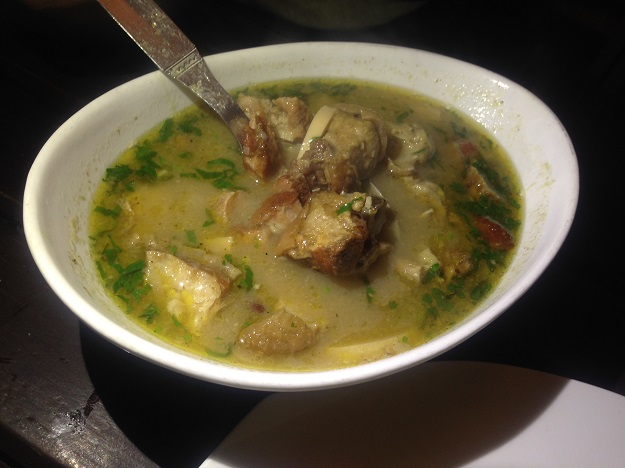 Bambooshoot Pork curry – I shared a flat with two friends once – one from Nagaland and one from Manipur. And, this is one preparation that I had very strong biases against. But the shoot was not fermented and I could see why humans would be interested in eating it. The curry was a thin, fragrant gravy with melted fat floating on the gravy. I guess smelled it much more than I ate it, but I guess, you will do the same once you have a sniff.
Dalle, timur, sesame dip – another find. If you can recreate this dip, I will be your permanent guest.
Lastly, we did have the momos. Pork momos steamed and chicken momos fried. The steam ones were juicy, meaty and full of flavours. Biting into them was like biting into a summer fruit. But what surprised me were the fried ones – they had the crunch and the juice.
Not to forget the Tibetan bread, yak cheese thrown in and rescued out of fire and goat cheese and what not! if you want a full account, take me there, we can talk over there.