Office ke neeche kya hai – Part 3
Categories
Food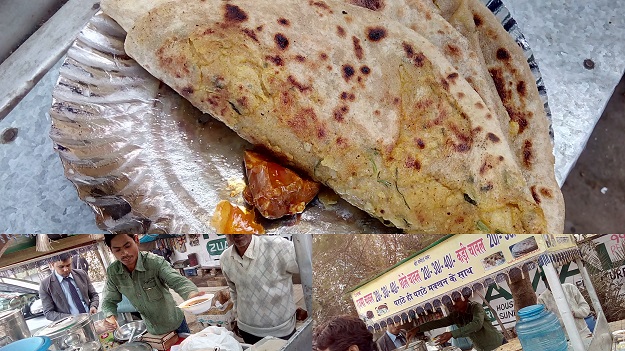 Street food. Whatever you eat on the street is street food. If you don't have to take it home, unpack and bring out the cutlery, it is street food.
In our country, there is no life without it. Hygiene is something you notice after you have got jaundice. Germs are seen only in handwash ads. Baaki sab theek hai.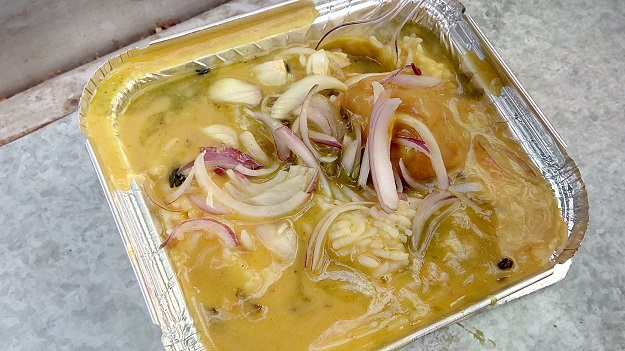 30 bucks for kadi chawal prepared by our bro from hinterland. Who else will add green chutney to the combo? But does it work? Yes. Where else can you have this?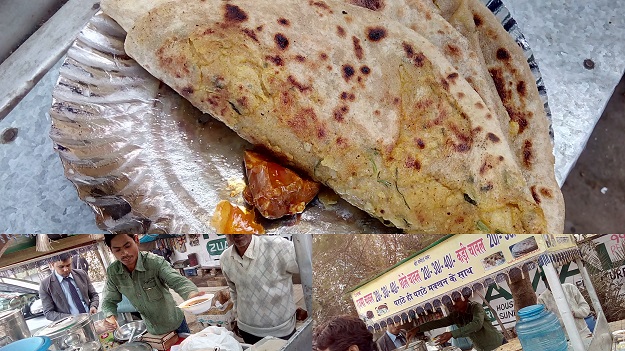 The younger guy kept taking over and demonstrating to the older guy on how to make perfect round parathas. The older guy had the hands of a mason. But we were full and satisfied and he offered a tissue after the meal.
Itni charcha toh baratiyon ka bhi nahin hota. Sadak maiya ki jai ho. Keep us fed mataji.
Here is office ke neeche kya hai office ke neeche kya hai Part 1
Here is office ke neeche kya hai part 2