Mutton Ghugni, CR Park
Categories
Food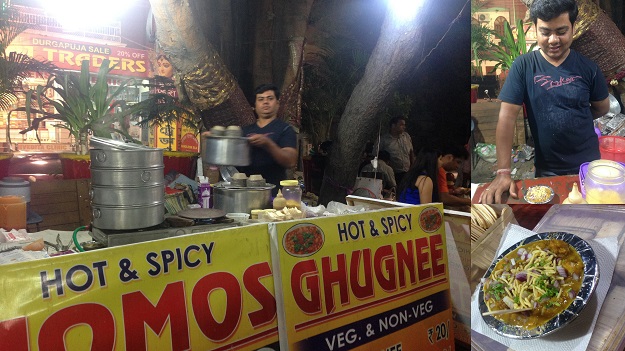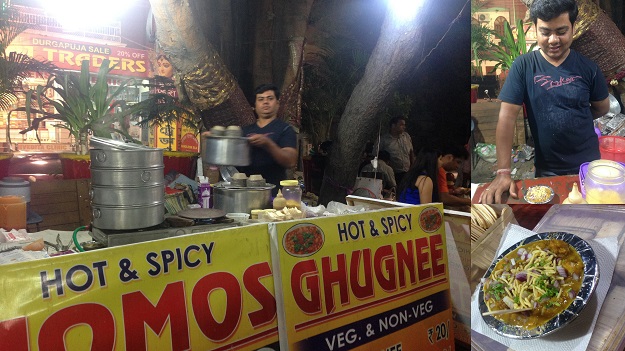 Mutton Ghugni. Only a Bengali can come up with an idea like that. Take a simple veg dish and put some meat into it. I cursed my way to the stall as we turned the bend in the market number 1 in CR Park. The vegetarian one was for 20 bucks per plate, the meat one came for 30. How can he give mutton for 10 bucks? Must be beef, sorry, buff. Must be the sort of mutton that many unsuspecting foodies eat on the streets of Old Delhi!
The stall owner was a young fellow. Looked shy as we took pics, inquired why we were taking his photos and not just of the food. I wondered if he has not been exposed to the foodie wave. But then he spewed the ones who have covered him. Luccha saala.
His name was….can't remember. His mother cooks the ghugni. He has been selling for a decade now. Still at 30 bucks!! Must be horrible food. And, then we ordered the more expensive meat version. It smelt good. must give that to him. It came with a garnish of my favorite sev, must give that to him. The mutton was tender and very very well cooked, must have been cooked on a low flame for a long time. Let's give that to him too.
The peas and the meat had become one in that happy union.
But why just 30 bucks? Must be charitable. Let's give that to him.