Lunch with Nobel chef Mark Phoenix at Swedish Embassy
Categories
Food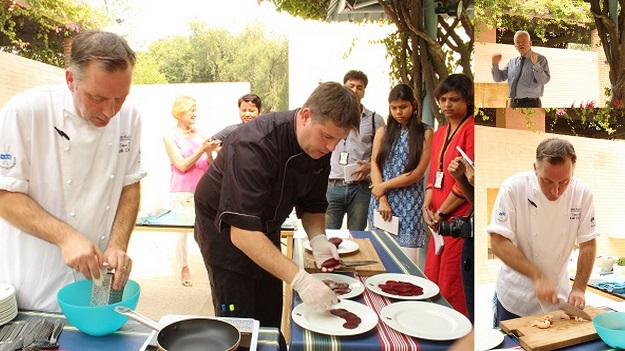 So, where do you get Swedish food in Delhi? Only at the Embassy, it seems. Fortunately, they mistook me for a food writer and invited me over to eat some.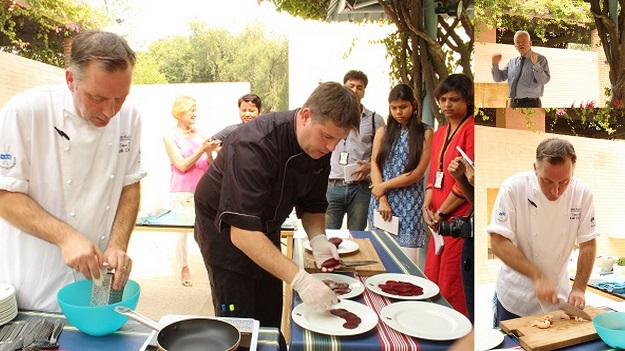 The chef was one with lethal humour and a beautiful Japanese knife – Nobel chef Mark Phoenix. He didn't win the Nobel, he has been selected as a chef on the panel for Nobel Memorial Week. In between nuggets about Swedish food and life, he cooked a few simple dishes that hardly needed any cooking. The Japanese would be surprised at the simplicity of preparation and the stress on pure flavors of the ingredients.
The Swedish meal is a whole lot of fish, forest produce, pasta, sausages and stews. There was a cooking demonstration followed by a lunch. Let me talk about the most outstanding dishes for now.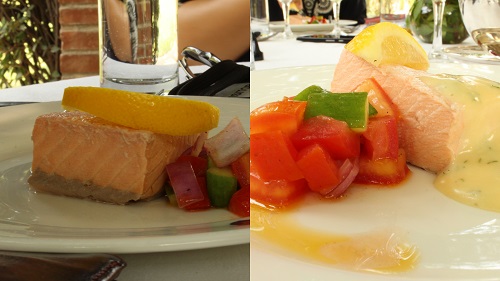 Salmon. That blew me and how! I embarrassed myself by asking everyone from the embassy about the source. It was pink like nothing I have seen, not even in five star places. It tasted fresh and there was no strong smell or taste that stored fishes develop. And, its texture was something that I can't describe and sweetness screamed a river fish.
It came from Norway, the chef informed. There goes my dream of tasting it ever again.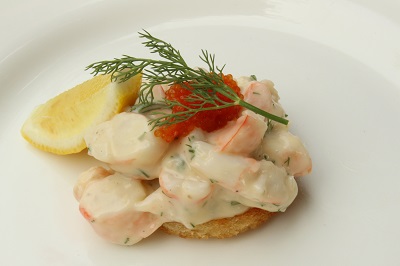 The chef cooked three dishes – Toast Skagen, which was prawns in mayo, dill and lemon juice on toast. Close your eyes, you can feel the taste in your mouth. So, no explanation needed.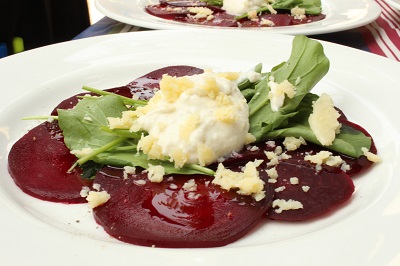 Redbetscarpaccio – beetroot carpaccio with horseradish cremefraiche and rocket salad. This dish was elementary as there was no cooking but if one needed a proof of Gestalt theory this is it – the sum was so much more greater than the ingredients.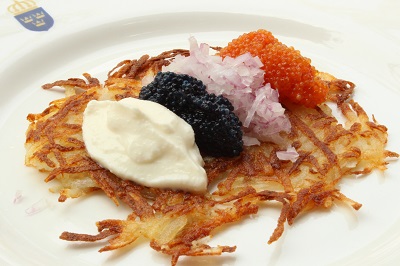 Rarakor – fresh potato patties with cremefraiche, chopped red onion andswedish caviar. Potato and caviar? Many cuisines may consider that criminal, not the Sweds. Did it work? Brilliantly.
Great food, some serious amount of learning and a great wine to undo the learning. These are lunches that one would remember for a long time.