Goddess in the making
Categories
Delhi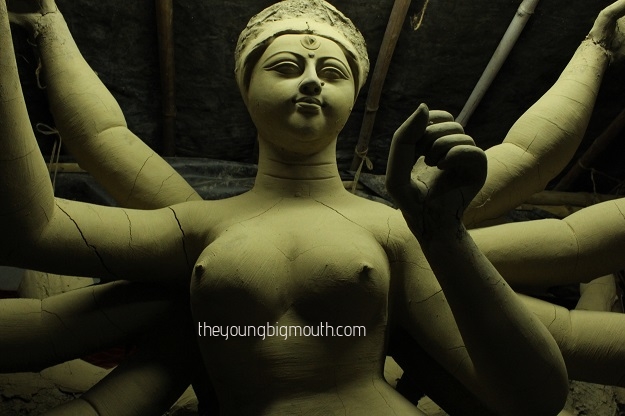 There is a kalibari temple in CR Park. I was there for the first time few days back, nothing surprising given my attitude towards temples. Nothing remarkable about the temple, apart from the massive grounds it sits on and the wonderful breeze that blows across. Hmmm…the halwa bhog that you get after the puja is awesome, for that I can go back.
Anyway, the temple business apart, Durga puja is only less than a month away. These guys make the idols in the temple campus and it is open for all to come and see the gods in making. There are rows and rows of statues of the beautiful, calm, murdering durga and the horribly dying demon. This year Mahishasur has some six or eight packs.
There are two ways to see these celebrations. One: a nuisance created by the believers of a certain religion, other nuisances are created by believers of other religions. Two: the world we live in can't be contested or altered at our will, it can only be lived with, participated in, and somehow, enjoyed. Now, participation can be a reluctant one or an enthusiastic one. True tolerance is all about that enthusiasm, not a grudging live and let live.