Rang de basanti dhaba, Sarojini Nagar
Categories
Food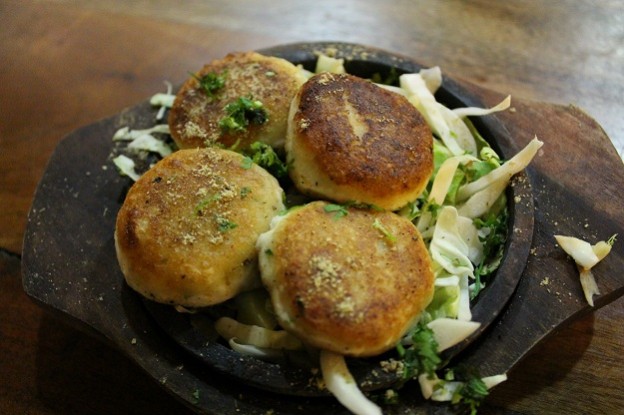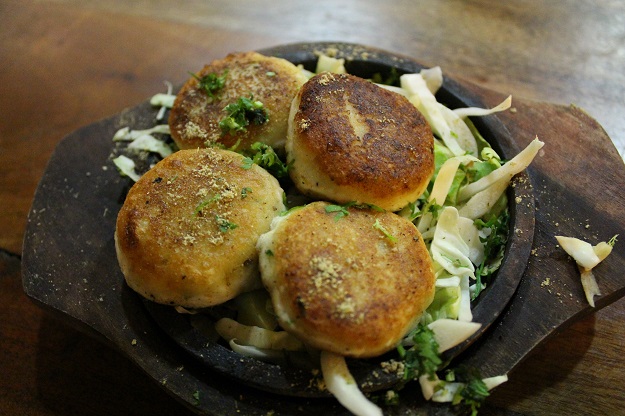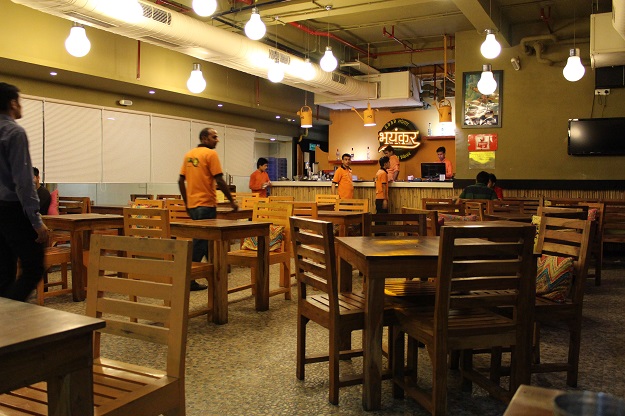 I have been planning to go to this place for a year. Finally, a small detail made the place irresistible. Khushka – an item on the menu that's just rice and butter. It is a UP dish with ghee that I have not seen on any other menu.
Located in the DLF South Square mall, the place is done up like a dhaba. Straight back chairs with cushions, kitsch posters on the walls and a tractor in the front, Rang De Basanti does impress on first sight. The staff was really attentive, if that was just the place or my big camera, I can't say.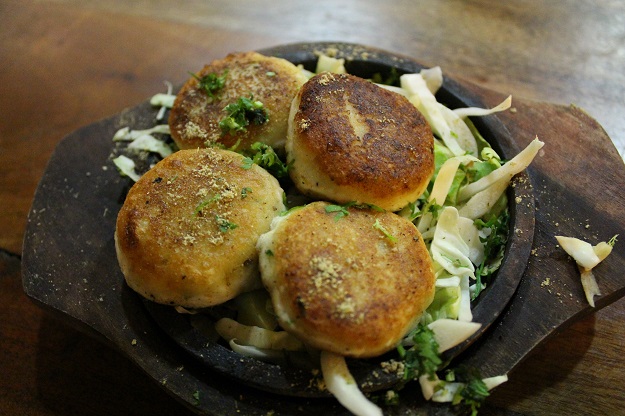 Anyway, we did not order the Khushka. I tried the Dahi ke Kebabs which came on a sizzler plate (cold) and were perfect the way they are in recipe books. The crust had the lovely toasted look, it was tender and the dahi oozed out at the slightest bite.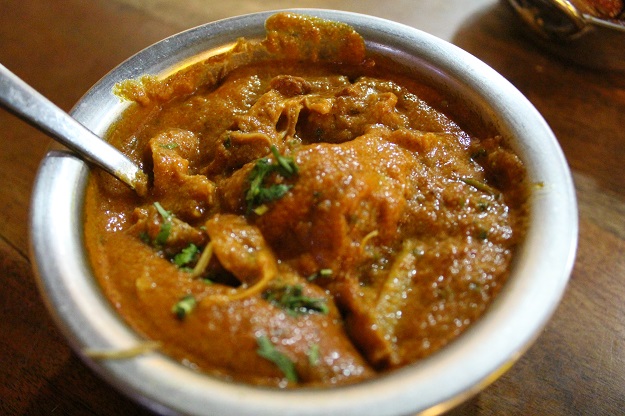 There was another brilliant dish on the menu – Kathal ka roghanjosh. The flesh was melting like butter and the gravy delicious.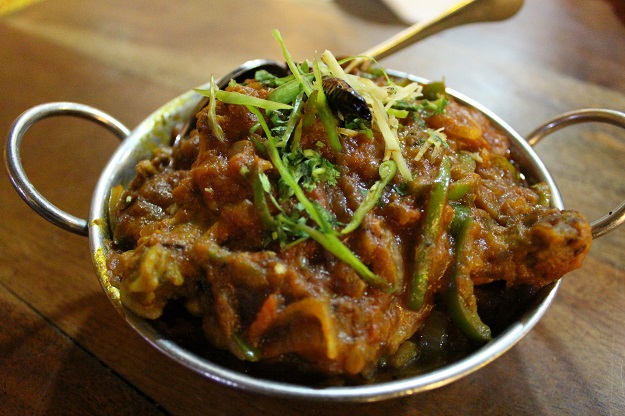 Lastly, the Kadhai chicken was reccomended by the staff and a half plate was enough to feed three. About the half plates, that's an interesting thing that I wished more restaurants offered, makes a couple dinner so much more interesting.