David Rocco's Signature Menu, ITC Maurya
Categories
Food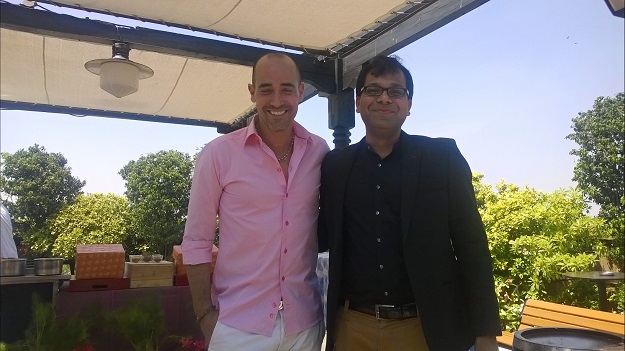 Celebrity chef is an unfair description. I have refused to use the term as it somehow means a better known person who has moved on from cooking to other things. A few of the chefs I have met have become stars and diplomats.
Gladly, David Rocco was not one of them. He spoke candidly, his interest in others was genuine, could seriously give a word of advice about branding when my blog name made everyone laugh or boyishly play twitter games from across the table.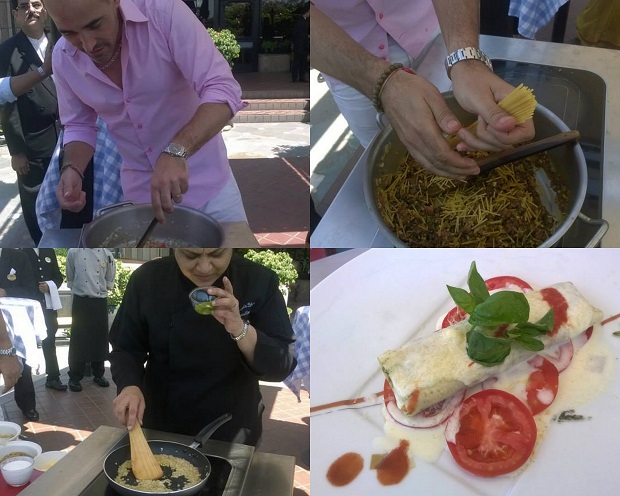 First, the fun filled cook off that happened on rooftop of West View restaurant of ITC Maurya. With the most amazing backdrop of the aravalis, Chef Manisha Bhasin and Chef David Rocco cooked two fusion dishes – chef Bhasin's baingan bharta filled lasagna sheets and Chef Rocco's dal makhni with spaghetti.
While the baingan bharta and lasagna was a natural marriage, the dal makhni had an unexpected ending. In between the oohs and aahs of tasting, someone asked for a slice of lime and some onions. Never before was a dish improvised in front of the chef in so little time. I explained how we have this tendency to 'chaatify' everything. But he won many hearts when he tasted, made a happy face and exclaimed the dal maakhni pasta nimbu pyaaz chaat tasted better.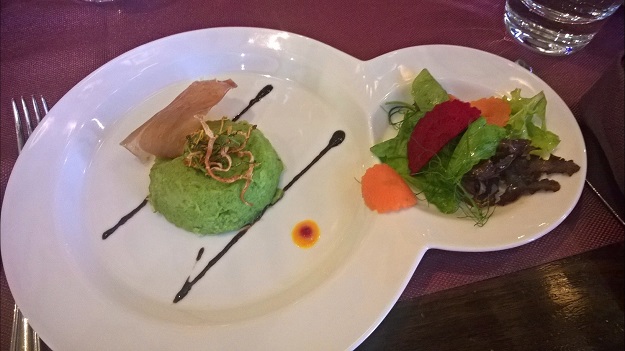 Anyway,we also got to sample the signature menu by David Rocco. A five course menu that started with a fantastic amuse bouche of micro caprese and an antipasto of parmigiano zucchini flan with crispy prosciutto. The prosciutto was baked on a butter paper, was crispy and you could leave it on the tongue to melt.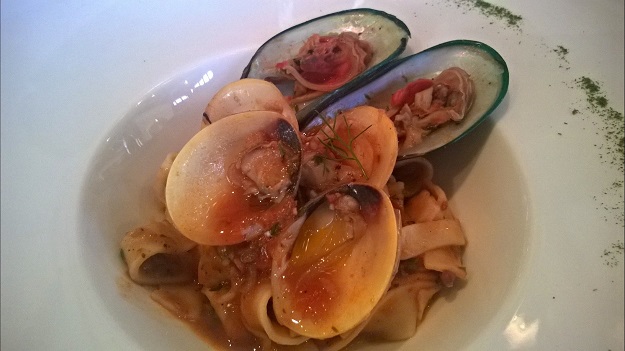 The main course was scialatielli con polpo da napoli. This was the first time that I tasted octopus and that does count as a milestone. The scallops and the octopus together in a dish was a delightful combo and the light sauce held back enough for the seafood to take over.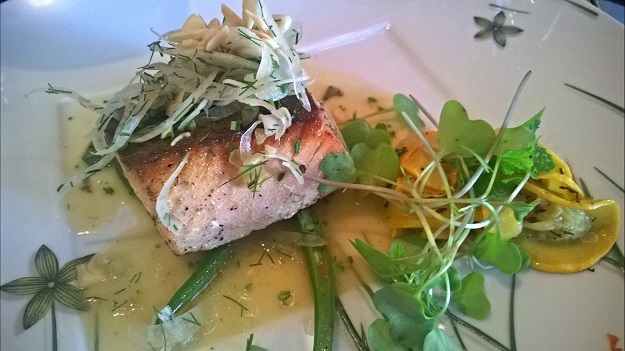 The second main course item was way more exotic – baked atlantic salmon with lemon parsley, steamed string beans with roasted almonds and zucchini mint scapece style. The fish rightfully was the center of the dish and the light flavoured assortments a gentle contrast.
For desserts, we had a flourless chocolate cake with pistachio gelato. As much as the food, it was the relentlessly interesting conversation and glorious setting that I will remember as the take away from this meal.