Where do you get the best desserts in Delhi – I
Categories
Food
Over the last year, sometimes, the best part of the meal has been desserts. But somehow, I have come to talk more about the food and less about the sweets that follow. So, here is the make up post for the must have desserts in Delhi.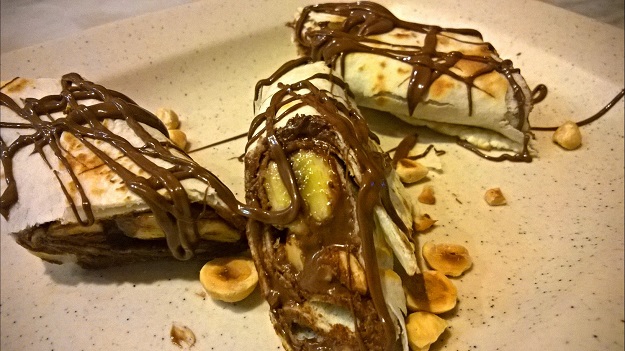 Let me start with the most recent one. The Chocolate banana manoushe at Zizo Lebanese restaurant in Connaught place. The nuts are toasted hazelnuts. A dessert roll was something new to me and I was curious. The bread of the roll was thin as paper and the banana and chocolate had melted inside the gas oven. We requested for some extra chocolate sauce on top and wiped every drop off the plate.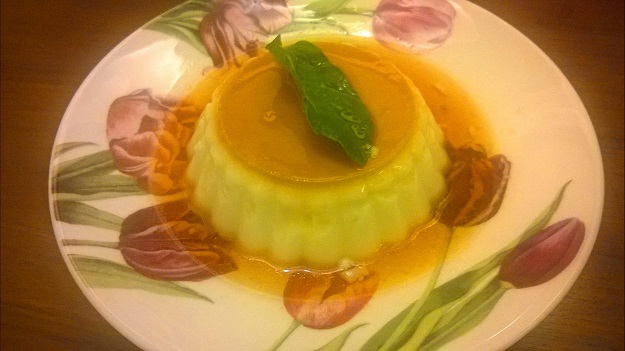 The caramel custard at Rustom's Parsi Bhonu in Adchini. There were twelve of us for the meal and all of us loved this which was not too sour, not too sweet and just right in every way a caramel custard can be.
Then there was this. One of the best desserts in Delhi is at Neung Roi, Radisson Blu, Mahipalpur. Tub Tim Krob was water chestnut in coconut jasmine syrup. The syrup had coconut milk, strawberry crush and jasmine essence – all of which came together to create something delicate yet memorable. The crunch of the chestnut was a refreshing contrast to the sweet jus.
Going out of the restaurants, let's head to Old Delhi, which is one of the best places to eat sweets in Delhi – the habshi halwa near Ghalib ki haveli, the white gajar ka halwa at Sheerin Bhawan and a gem hidden in every corner. One of the most notable is the old and famour jalebi wala in Chandni Chowk. That's the real name of the shop, less of a brag, more indicative. The jalebis are thick and syrupy unlike the generic thin ones that we get in Delhi.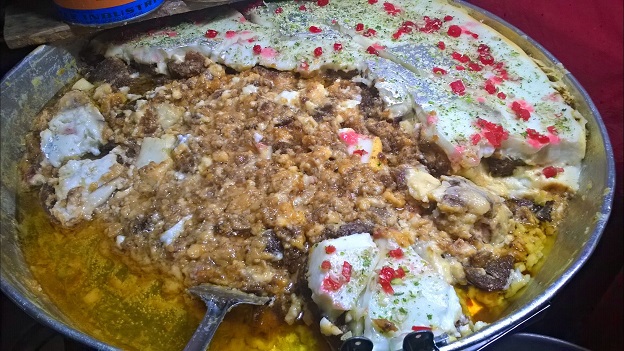 Then, there is this shahi tukda vendor who stands a few meters ahead of Karim's, across the road. It is so laden with ghee that it looks like an invitation to a heart attack. But one you may agree to risk for a few bites of that awesome warm gooey stuff.
I think I should do a series on the different sorts of sweets in Delhi. Is that an idea worth pursuing?