Love and hate Old Delhi
Categories
Delhi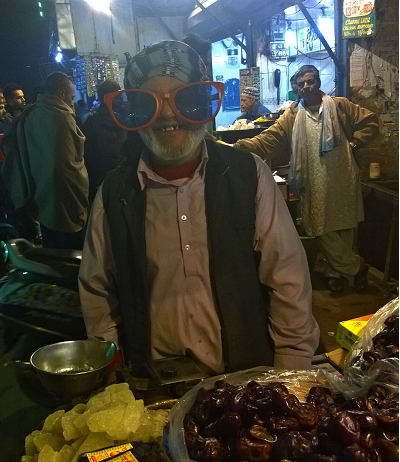 I love and absolutely detest Old Delhi. There is no balanced emotion for the place. There is so much happening at all times that you eventually give in or give up. Old Delhi is like an aggressive, stubborn man that does not court you with poetry or subtlety; it forcefully demands your attention. You either love the directness and fall into his arms or you are disgusted with the rustic brutishness and reject him altogether.
Two evenings back, when I was there, I ran into the election rally of Mrs. Bedi. Waving from a mini truck that took almost all the space in that narrow road, I had no option but to stop and watch. Pressed against the shops and the parked scooters, the massive number of people saved their feet from the trucks tyres. We didn't know that it was followed by Land Rovers, Skodas and Taveras. One SUV had broken down in the middle of the road but was quickly cleared away.
As I walked on, I saw a bunch of local boys having fun with this date vendor. The old man wore the glasses, posed and had a good laugh. I joined the paparazzi and that's when he realised he had become a happy spectacle. Suddenly shy, he chased the boys away and I lost the opportunity before I could capture a better photograph. But you can spot the glee, nevertheless.