Burger King, Select City Walk, Saket
Categories
Food
Who gets excited about a burger chain, a few howled while a few more held their breath and waited. It seems Burger King is not just another burger chain. Those who are well traveled bring back their Whopper memories and have created a craving even among those who have never tasted one. And then there is the pressure to do things differently and more health consciously in the fast food market…therefore the anticipation to see what Burger King will do differently.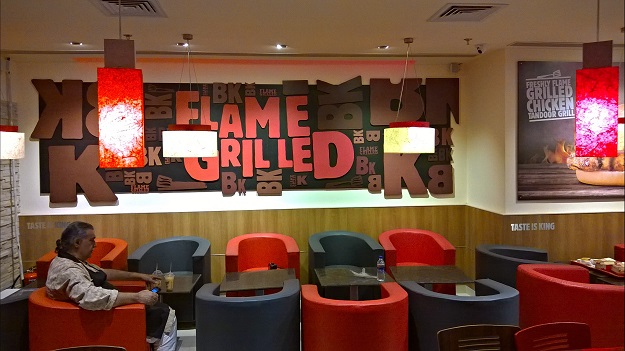 We walked in for a preview before the restaurant opened and I was glad to see the restaurant style setting with good ambiance and enough relaxed seating. Coming to the menu, there was a lot of disappointment that they were not bringing the Beef Whopper to India, but anyone who knows the mindless Indian protests should not put such undue pressure on a foreign chain.
We sampled the whole menu. The burgers were cut into halves and sometimes quarters, just so that we could eat all of them. So
Here is a rundown of the most memorable ones: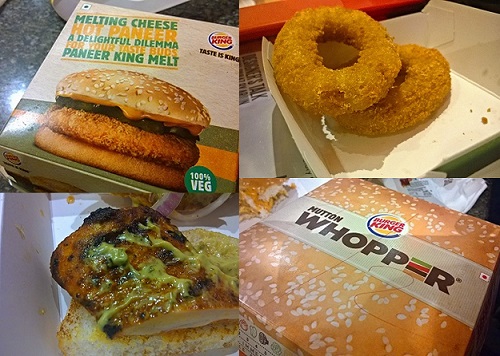 Paneer Melt: For the vegetarians, this is one of the better burgers on offer. It is gooey enough and the patty does oozes out the sauce, if that's your thing. Those who were bored of the grilled hunk of paneer in paneer burgers can now look forward to something different.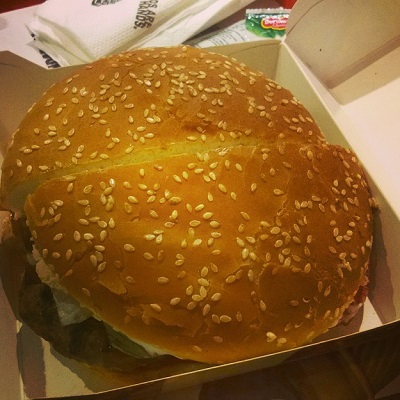 Mutton Whopper: This was the winner for a lot of the tasters. Meat lovers will order it anyway, and that will be a good call too. The mutton has a tawa fry flavour and none of the tastelessness of mass packaged mutton. Very satisfying and it is quite large for something that's priced around 250 bucks.
The Royales – Why do they have a Royale on board when Mac D serves one too? God knows, but both the veggie and chicken ones are good. Decently sized, many were heard referring to the long one when asked about their favourite from the menu. It came with long buns rather than the round ones and the chicken was way better then the veg one, which does get lost a little if you compare to other offerings from such chains.
Tandoor Chicken: The tandoor chicken is a simple burger. There is the bun, the chutney sauce onions and hunk of grilled chicken breast. No extra sauces, no veggies, no distractions. If you want more stuff between your buns, this is not for you.
The onion rings are loaded and very substantial. The softies are less sweet than the ice creams we are used to. The ice crushers/chillers are avoidable. The mango shake is nice too.
If you want to really enjoy the place, avoid any burger priced below 100 bucks. You will be cheating yourself.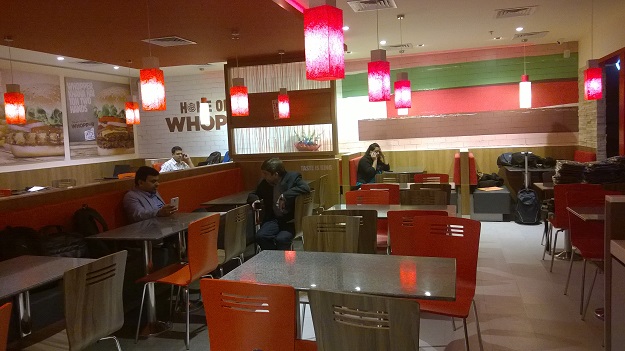 Update:
After watching the movie Insterstellar, I walked into Burger King at almost 12 o'clock at night. And, there was a queue. One reason could be that almost everything else was closed, but this big a crowd at midnight. The only outlet in Delhi is not doing bad at all. Dear countrymen, what is this hunger for burgers?