Brunch with Chef Vicky Ratnani & Godrej Yummiez
Categories
Food
You can have many lavish dreams on a Saturday morning. Mine included a celebrity chef, good food and great company. It all came together at Harry's Khan Market.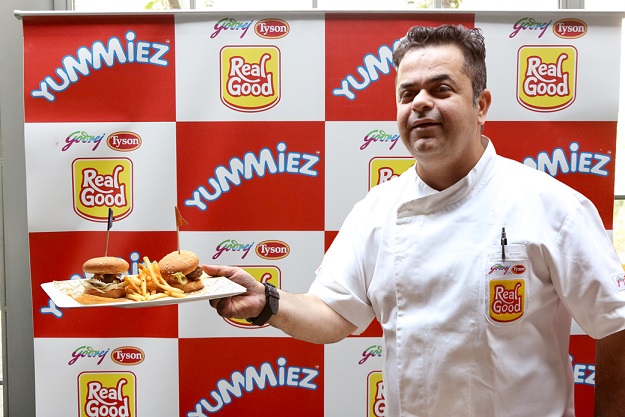 Chef Vicky Ratnani and a few other bloggers got together for cooking session with a twist – all the ingredients came out of packets – Godrej Yummiez packets. Now, ready to cook is not a new concept but their march into the Indian kitchen has not been very swift. Reason why, this is one segment that's seeing a lot of experimentation.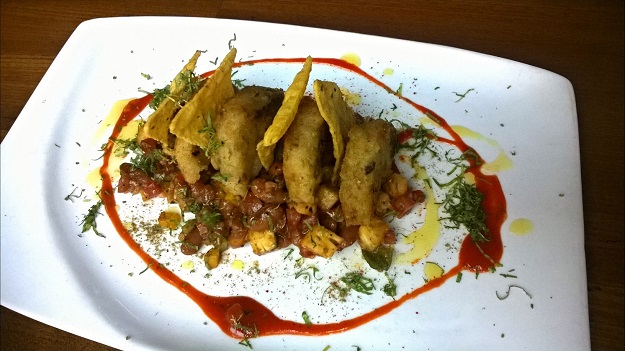 Chef Vicky was here to show us all that can be done with ready to cook ingredients and he did plenty – a salad/chaat, main course and a row of sliders. All in a jiffy. First, came the chaat. He tossed cooked rajma, onions, bell peppers, pineapple cubes, nachos and a few condiments. Then he took a few aloo tikkis out of the packet and pan fried them. In the end, he served the assortment with a garnish of coriander and sour cream. All of ten minutes and we had a chaat that could also serve as a salad at the start of meal.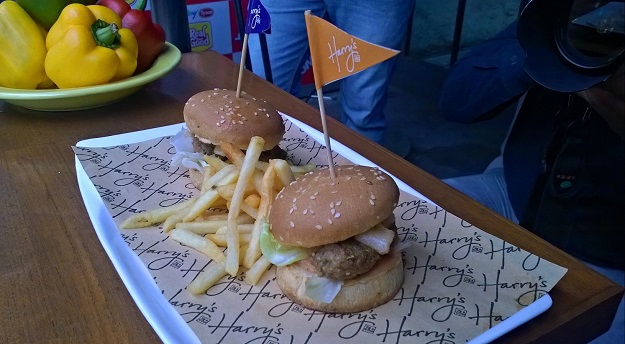 Next, the chef decided to prepare sliders with meat balls. The meat balls came out of the packet, the buns, of curse, did not. The meat balls were pan fried, so were the buns and were assembled with cucumber, salsa and lettuce. If you are looking for meat balls oozing with juice, these are not the ones for you. But if you want them in a hurry and without the hassle, definitely, yes.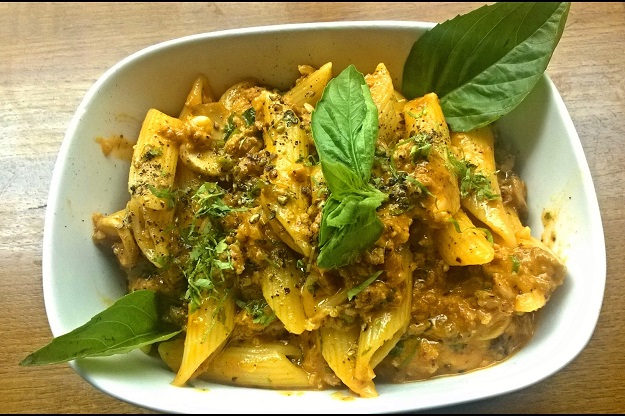 However, it was the last dish of the session that caught everyone's attention – Penne Mushroom Makhani Kheema. This dish was as fantastic as the recipe. I, for one, would have murdered someone at the mention of keema in a pasta dish. But let me tell you why it worked – the keema was good and once on the burner, moist. The keema rather than taking away from the pasta, added a little flavor and body to the dish.
There was a cook off amongst the bloggers. The foodies are not necessarily the best cooks, but all the teams, initial hiccups apart, came up with pretty good preparations showed that Yummiez was not difficult to cook with and should be helpful to amateurs too.