Navratra at Sattviko, Greater Kailash
Categories
Food
My search for the best navratra thali has led me to quite a few interesting places. If the thali at Punjab Grill was an outstanding experience, the one at Shraman, Ashoka Hotel was an average fare.
Last night, we headed out to Sattviko, which was closes to what you can call a Indian fast food restaurant. Set up on the quick service format, the restaurant has an innovative menu such as Sabudana Poha, Spinach Quesadillas and Chilled Melonn Salad etc, apart from regular offerings such as Paratha and pasta etc. However, we were there for the limited period Navratra offerings. They didn't have the normal thali offering, but separate main course items, salads and desserts that you can combine at will.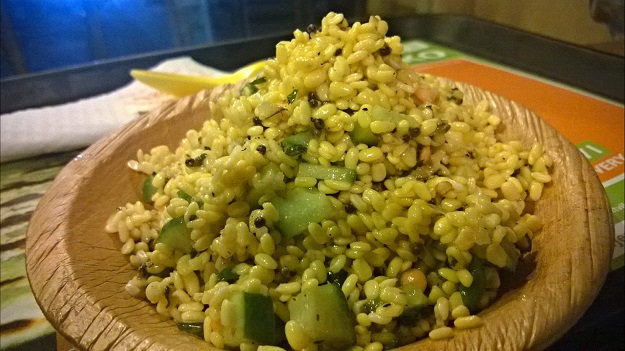 Let me start with the most unique item – Sundal Salad. A primarily east and south Indian preparation, the salad back home has moong daal as base and is mixed with cucumber and fruits etc. The one here didn't have the fruits and had a sprinkling of chaat masala and lot of whole mustard seeds too. It was good to see such a little known dish on the menu and I will recommend this to anyone who has not had it before.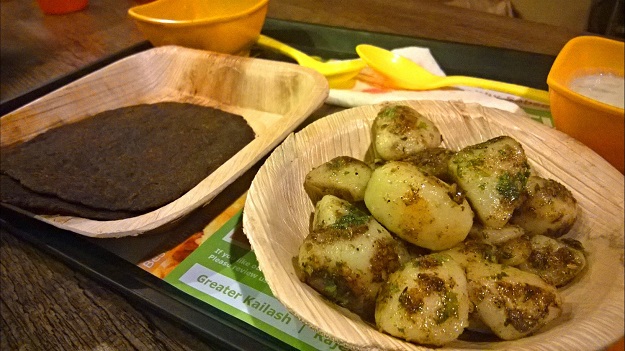 Next, we tried the jeera aloo with Kuttu paratha. The paratha had a light stuffing of aloo, was soft and went well with the moist potatoes that were coated in just the right amount of spices. We ordered an extra helping of the combo and polished that off too.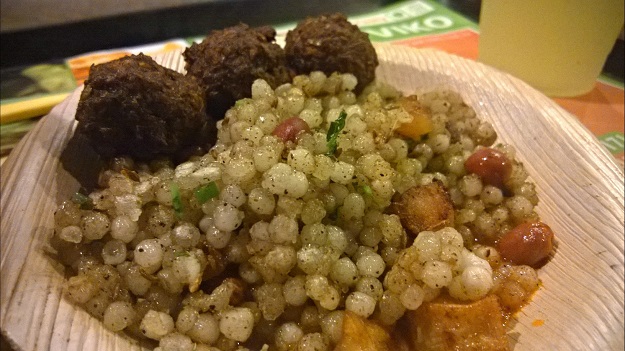 Raw banana kofta with sabudana pulao came next. The koftas were made with kuttu ka atta and boiled raw bananas. It is a good combination and reminded me of the banana tikkis that I make at home. But it was a little too spicy. It came on a serving of sabudana with a bed of tomato sauce.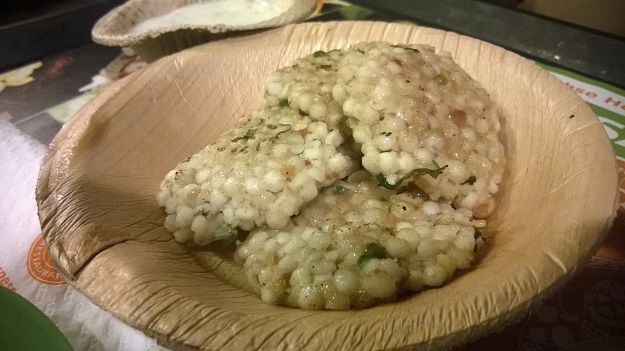 The last item that I would like to write about were the sabudana thalipeeth – tikkis made of peanuts, coriander leaves and green chilies. No matter how much you try, you can't make sabudana crispy but this was adequate enough.
We tried the desserts but there was nothing to write home about, you can try the lauki halwa if you want.