An ode to bread pakoda
Categories
Food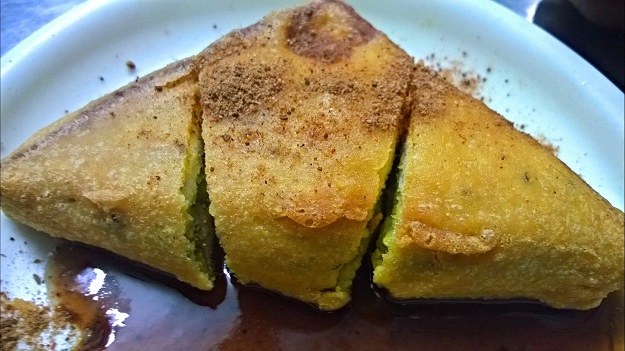 Monday mornings are humble moments. So, I tried to find the most humble conversation that we could have. Brought up in Odisa, my first encounter with bread pakoda was this old man in a small cabin who used to fry up bread slices wrapped in batter. The cabin was in an area surrounded by rickshaw repair shops. So, all rickshaw wallas gathered around to eat this weird stuff. But as the warm, soft fleshy fullness filled my mouth, I felt a silent, somber, shameful joy.
Being sufficiently curious, I bought one for 3 rupees and bit through soft pakoda top, soft bread and the mild potato inside. It was strangely fulfilling and absurd at the same time. I could not understand the character or the purpose of the dish.
Even today, whenever I order one, I still have the same feeling ot uneasiness, weird sinful sensation of doing something that I can't tell my mother.