Kanha Sweets , Amritsar
Categories
Food
I have been in Amritsar for last few days on an invite from Punjab Tourism. We had a tour of the city, had most of the famous food and attended the launch of the book "Amritsar" by Chef Vikas Khanna. Got to see the city with him and heard him explain the food before it went into our mouths. Almost all the places we visited were personally recommended and the raids were conducted by him.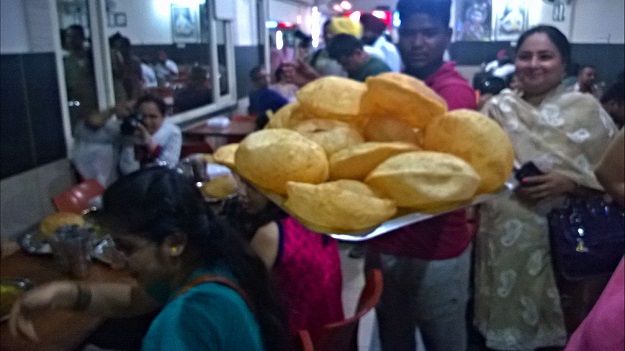 Kanha Sweets, on Lawrence Road, was the first stop on our food trail. A ninety year old establishment, they have become quite famous for pitthi puris, spicy chhole and a sweet and sour potato curry. The sweet and salty combo is quite a UP phenomenon and is steeped in Islamic cuisine – those who have had Biryani and Zarda or Puri and halwa would know.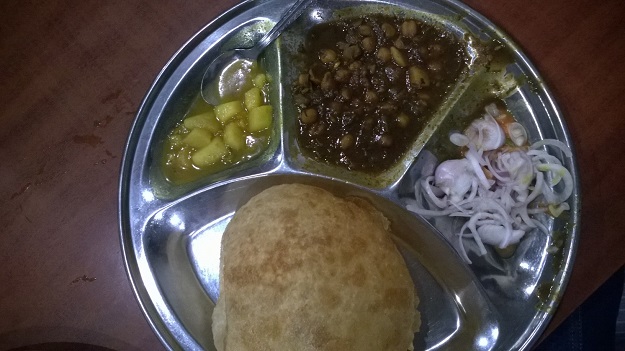 Anyway, the puris were massive and had a thin coating of red chili infused spice that was evenly coated. It's not easy to impress a Dilli ki zubaan with puri and chhole. But the whole platter worked brilliantly and I would personally rate this way above many other non-veg food we had in the city.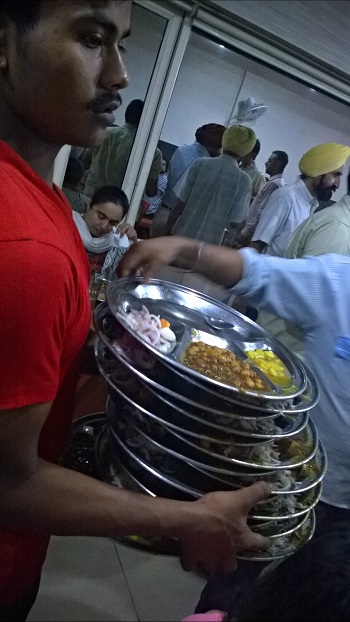 The servers worked like machines and I needed to switch to sports mode to capture them in action. Serious. For Rs. 60, the puris were not cheap but definitely worth it.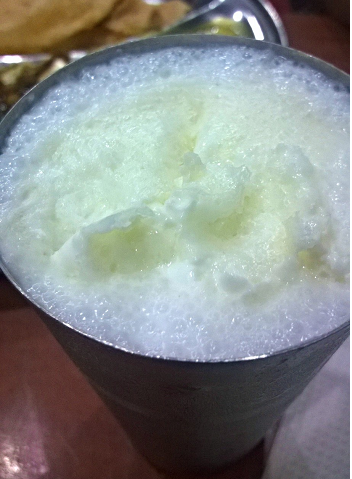 Next, we had the thick sweet lassi. As Vikas Khanna said this is one city that prefers to eat its lassi, not drink it. True to fame, the layer of cream on top was delicious and had to be scooped out. We finished with Gur (jaggery) wala halwa that some loved but I could not really appreciate. If you are in the city, make the trip. There are quite a few puri walas in the city but I am going with the chef's recommendation.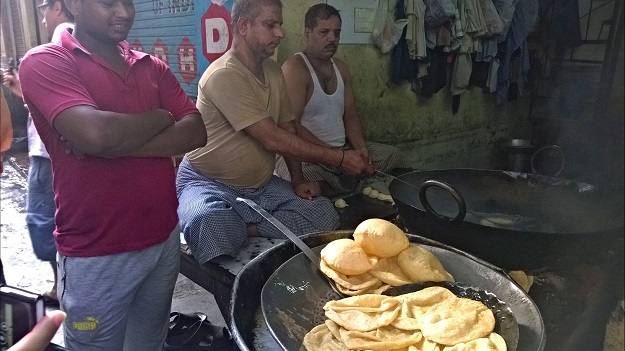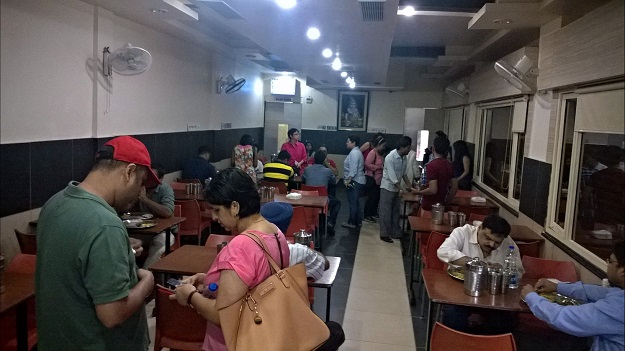 Lastly, few days back, I had violently tweeted against force feeding. But, now, after being subjected to a session, I am all for force feeding.