Diggin Café, Anand Lok
Categories
Food
It was the first night of rain in Delhi. The weather gods were doing everything to make up for the preceding dry months. I was invited to place which had rave reviews and quite impressive interiors. Their Zomato listing had got me interested and I expected a rainy night will result in an empty restaurant which is awesome for photography.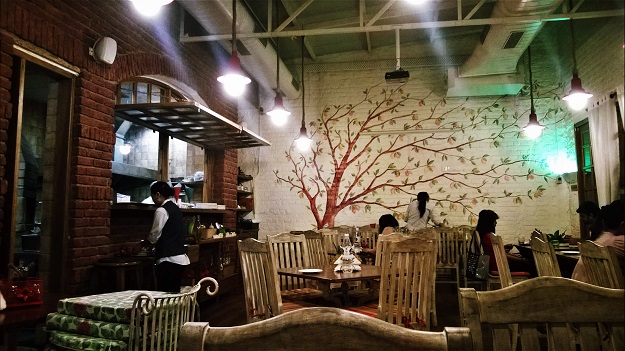 We reached at Diggin in the middle of the downpour. They are spread over two floors that can seat around a hundred. Right at the entrance, we were informed that the ground floor was packed and we will have to climb the stairs. The outdoor seating on first floor was also fully occupied. We went inside and thankfully had enough tables to choose from. A full restaurant on a wet weekday does raise expectations, though.
I generally request the chef to serve small sizes so we can try more items than get stuffed with a whole pizza. So, we started with the Minestrone soup. It was thick, flavourful and had none of the shortcomings of a soup made in a hurry. The tomato broth tasted fresh. It was mildly spicy and that went well with the cold weather.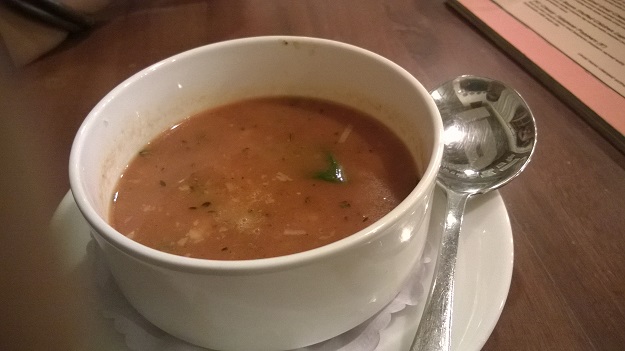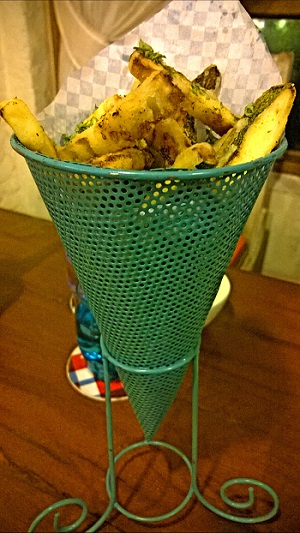 With the soup, we had ordered something that I had not encountered on a menu before, Zucchini Fries. It, somehow, made gorging on fries seem more acceptable. Served in a beautiful basket, the fries had more character than a potato one. A regular fry will be inedible without excessive salt, this one had no such problems. I have been making fritter out of every single vegetable, surprisingly, zucchini never made it to the list. This is one recipe that I will try at home.
Next came the Diggin Special salad. A generous amount of roasted beetroot and apples apart, it also had a feta cheese and mint chilli vinaigrette. For me, the salad could have done with a lot less of the lettuce, but I know of people who think of salad as a meal. For them, I guess it is good news.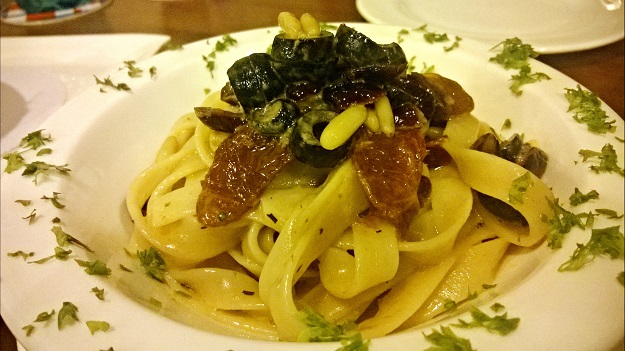 For the main course and the star of the evening was Rosemary Fettuccini. The fettucini was delicately spices and came with a garnish of dried cranberries, pine nuts and goat cheese. No one can cook a plate as perfect as that by accident. I felt compelled to compliment the chef, especially on the lemon butter emulsion that is so hard to get right and he so well did.
Delhi is spoilt with good pizza places these days. So, I find it very hard to rate a place solely on the basis of its pizza. So, one has to up the ante. One has to inquire if the base is made in-house, one has to turn the slice over and check the crust, one has to eat two slices and see if one still feels light enough to down two more. Pizzza Hut and Domino's are factory produced pizzas, so first of all, you need to stop comparing every pie to those things.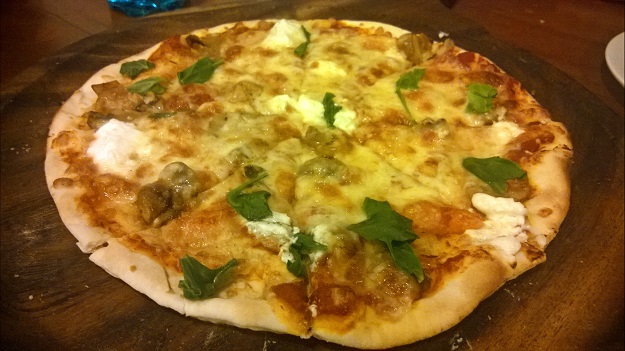 Anyway, the Four Cheese Pizza that we had ordered came up top on all above tests. It came from a wood fired oven, it was extraordinarily light and I ate almost a whole pie without feeling nauseated with cheese. The crust was neither too droopy with toppings nor too crispy from overcooking. I won't be risking my reputation if I go all out to recommend the pizza here.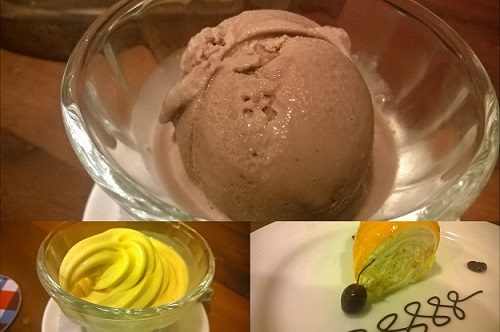 Lastly, the sweet dishes. We got homemade gelato ice cream, frozen yogurt and a mango roulade. Obviously, the roulade was delicately made, the single slice of mango was uniformly cut and rolled with perfection. The gelato and the yogurt were ok but nothing to write home about.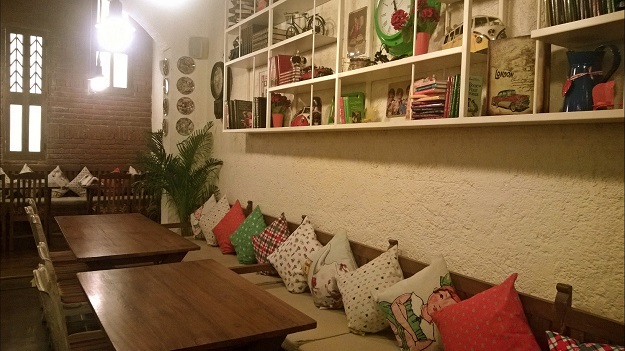 After we finished the meal, we went down to the first floor, which is as carefully curated. One can spend a lazy afternoon among the cushions, the lounge feel and the bookcase. May be, next time.