Office ke neeche kya hai – Part 2
Categories
Food
I did the first part of Office ke neeche kya hai a few months back. I tried to document food that I get around my office and wanted people to contribute. It's been sometime now and office ke neeche ka scene has changed a little. So, it is time to take the story forward.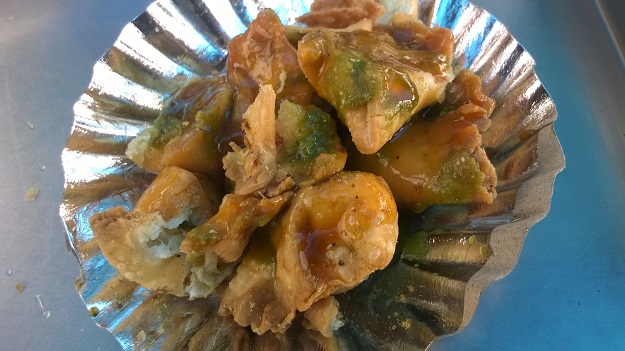 The star this time is a couple. The husband wears formal trousers with the shirt tucked in, the wife silently rolls away puris and kachoris. The husband is all smiles and soft spoken, have never heard the wife talk. As much as the cooks, it's the food that attracts me. They make these tiny, crunchy little samosas that they serve as a chat. He taken a handful of samosas, cuts them down the middle, douses them in green and red chutney and serves seven of them at Rs.10. Incredible, no?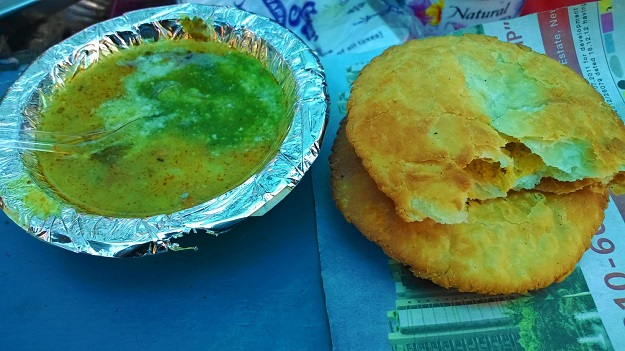 Not just samosas, they also serve kachori with sabzi. I refrained from eating them for a long time as they didn't look so impressive. Eventually, I gave in. It must have been the low expectations, because they were great. Neither too hard like the Delhi kachoris, nor too soft like the Jaipur ones, these were crumbly like a dry cake and had a very mild filling.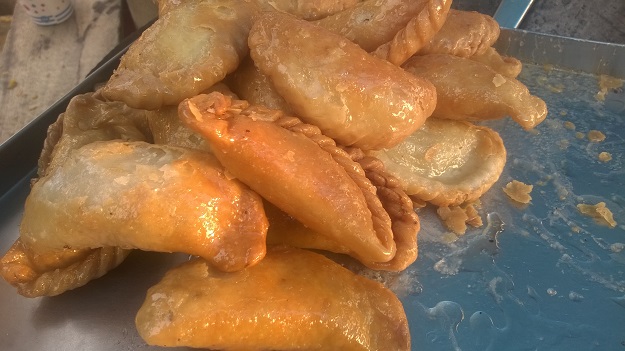 The only other thing they serve is gujiyas. Same old ones, no experimentation. Crispy shell, grated coconut filling and the sweet sweet syrup. At less than ten rupee per per gujiya, I won't mind to tip him on top of it.
If you remember, last time, the hero of the story was Yo Yo Anda King. The photo spread quite rapidly on Twitter and it seems that did more bad than good. The guy was gone for a few days, then came back with the flex at top torn off. We asked him why he had taken the name off. He mentioned getting a call from some lawyer and telling him he can't use the words Yo Yo.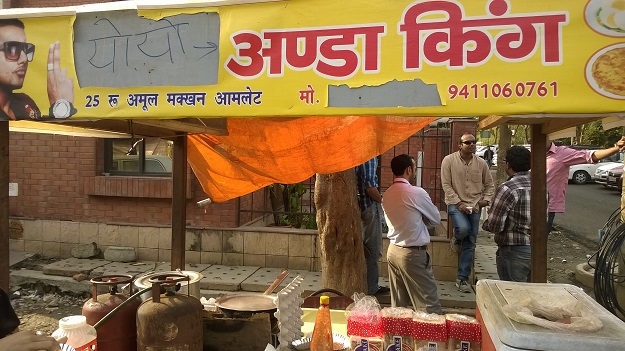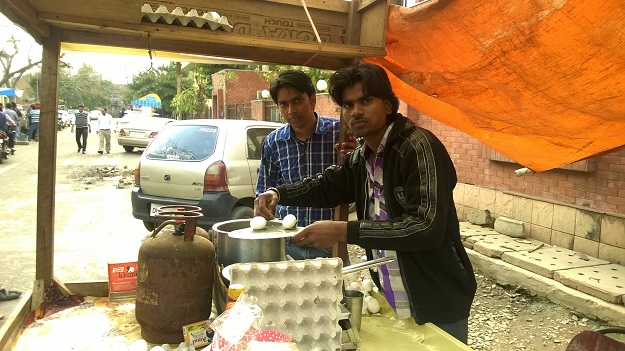 We asked him for the number, he assured he will give it to us but never did. I egged him for another pic and he was happy to strike a pose. I could not validate his story, though. Why would Honey Singh's lawyer call him? Why would he take it off if no one did? His cast has been abandoned for last few months and is gone now. So, I will never know.
Then there is new aloo tikki, gol gappa, papdi chaat guy who is not very good. We went to him on a day when the samosa guy had taken a leave. It did not look hygienic, the chaats were all too salty and, somehow, everything felt wrong about it. We have refrained from being tempted again.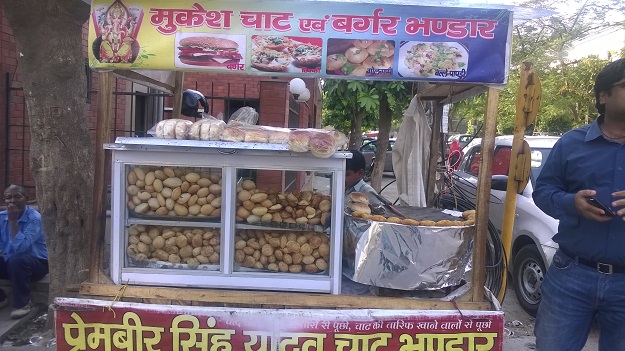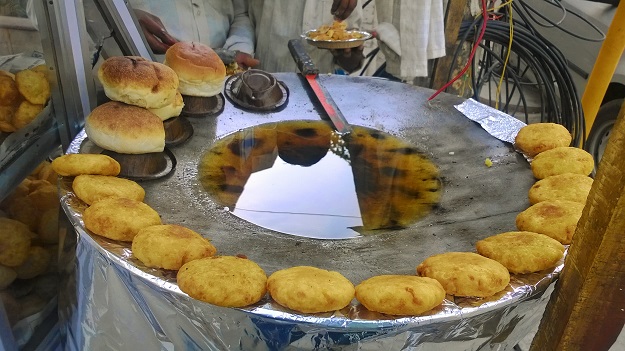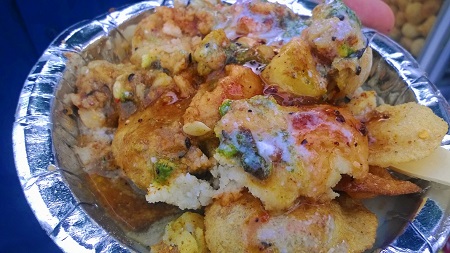 Given the heat, there is this old peanut selling guy who has now got a sikanji cart. I don't know about the water, which is what the khaas admi fears about sikanjis. But it was appropriately sweet and salty and limey, if that is even an expression.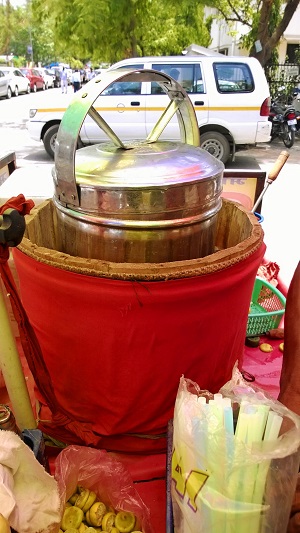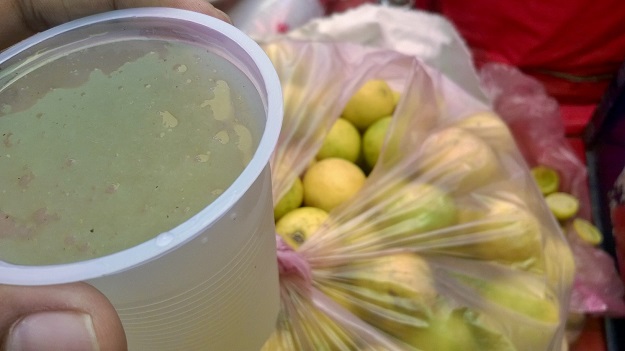 There is this chola kulcha guy that I am yet to play customer to. May be, in the next time edition. What's below your office? Got a few funny answers to that last time round, would love to see a few pics this time.