Matchbox Pub & Grub, Hauz Khas Village
Categories
Food
To fall in love with a restaurant, good food is a must. But there are quite a few other attributes that define an experience – a strong character, attention to detail and risk taking ability etc. I have seen so many good places close down that I no longer believe food business is good business. So, I can't really blame anyone for the mushrooming pizza pasta places.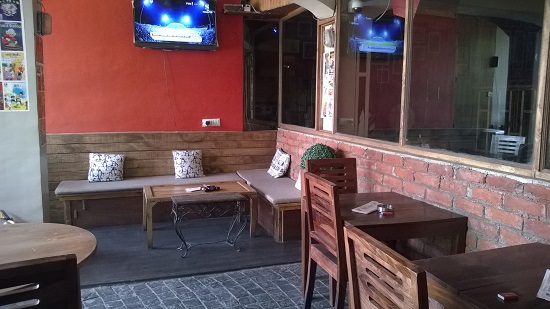 Matchbox Pub and Grub was a welcome change. I had looked up the menu online and it did seem to be quite an extensive menu, not always a good thing. But went ahead, anyway. It's got quite a good location. In Hauz Khas Village, anything with a balcony and open area is gold. The sitting area inside can seat around twenty, another twenty outside.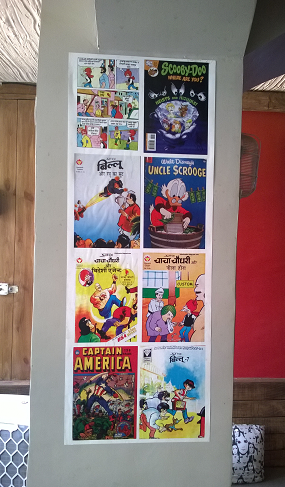 Inside there are rock star posters on the walls and a set up for live music. Though, it was a hot afternoon, we decided to sit outside. Cosy couches in the corner, a row of bar chairs overlooking the parking, cartoon strips on the walls and a pre-historic gaming console. It will be great place to hangout during the rains but we had a good time in front of the cooler too.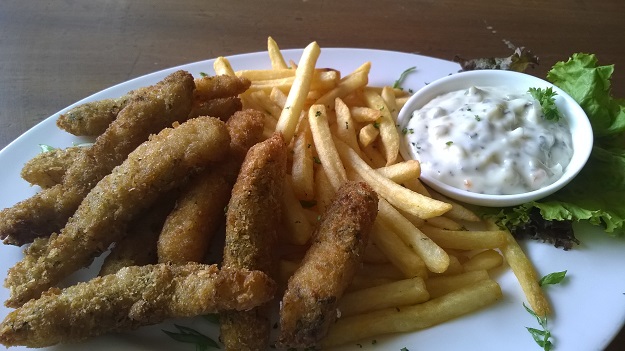 As per the food, we started with Fish Fingers in Tartar Sauce. The fish fingers came with a side of fries which were pretty good. The fingers were crisp on the outside and well done on the inside. There isn't much to say about fish fingers when they are done well, god forbid the times when they are not. This definitely was one of the former ones.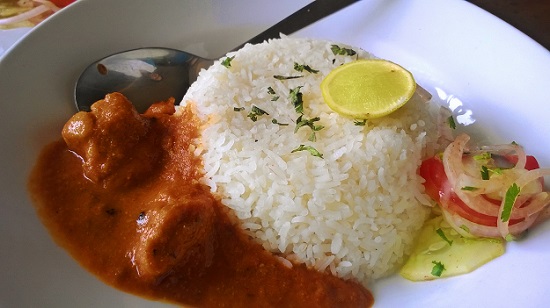 For main course, we ordered chicken vindaloo. I know the purists will say there is no such thing. But I don't like the texture of pork and the dental exercise it requires. So, I skipped everything pork, even the pigs in the blanket another blogger had recommended. The vindaloo had the right balance of sweet and sour, may be, a little mild in terms of spice but otherwise good. The service size was generous, which ranks way up in my favorite attributes in rating a restaurant.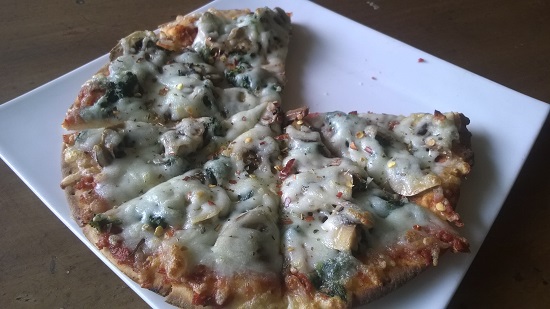 We also wanted to sample the pizzas and ended up ordering a veg pizza. I can murder people who equate good pizzas with Pizza Hut or Domino's and would strictly advise to not consider my opinion in the area. Thankfully, the pizzas that came here were thin crust, flavourful, had an adequate amount of cheese and skipped the now dreaded tomato capsicum topping.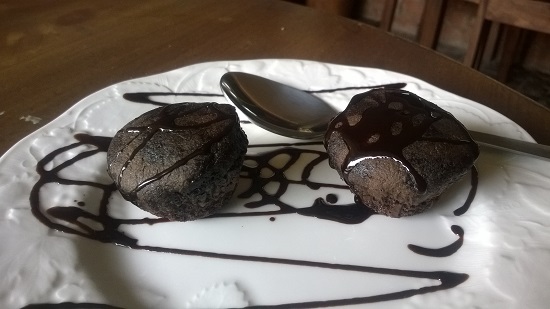 The only item that was disappointing was the chocolate brownie. What came were two cupcakes with chocolate syrup on top. Clearly, store bought. It seemed as if desserts were where the boldness of the restaurant suddenly died. But that's one out of four and I understand the restaurant must have been under pressure to put desserts on the menu. But there is enough to take me back and I hope to see a lot more of it this monsoon.