Bhakti Sangeet Festival, Nehru Park
Categories
Delhi
A lot happens in Delhi if you keep your eyes and ears open. Bhakti Sangeet festival in Nehru Park is one you should not miss. Organised by Delhi Government's Department of Art, Culture & Languages and Sahitya Kala Parishad, the festival features 14 devotional singers of different genres, including the Buddhist chanting of Bhutan, the Sufi Qawwali tradition of India as well as the traditions of Krishna bhakti.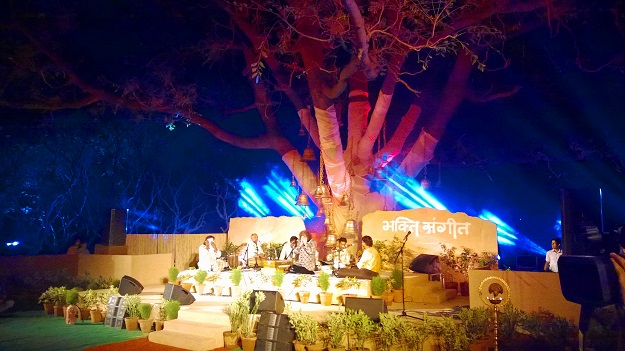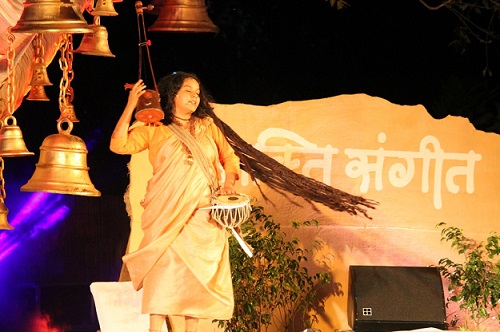 I know Bhakti Sangeet may not sound appealing to may of you. Precisely why, you should be there. So many know Subha Mudgal only from her albums, I have dragged friends to her classical concerts just to prove that she is an amazing amazing classical singer. Her performance is today. I would love to see her Bhakti renditions.
Last night was the opening night. , it was Mishra brothers, Hans Raj Hans and Baul by Parvati Baul. I had the Mishra brothers when I was in college and had been waiting for another opportunity. It was also great to see Hans Raj Hans at his playful best, insterting Hinglish couplets into the classic Nit Khair Manga.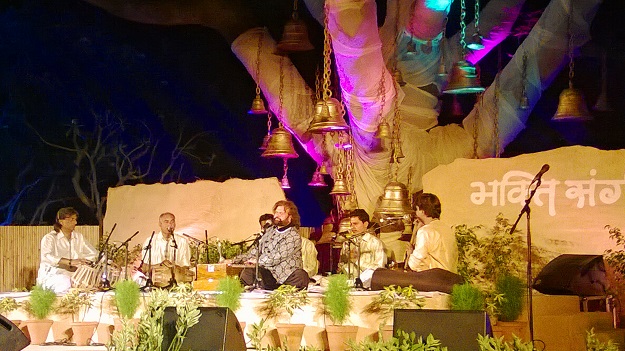 Halfway through the event, people started taking my photos and it seemed the whole crowd had descended me. People were finally reading my blog. I was a star.However; it seemed Jasbir Jassi had sneaked in to sit next to me. See you there tonight. Here is the schedule,it's on tomorrow too.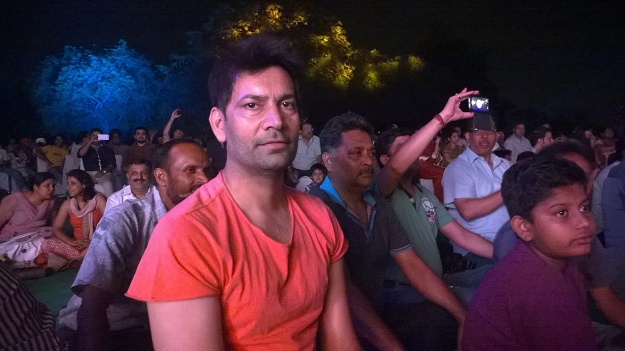 9th May 2014 (Friday)
Sri K Vasudevan Nambhoothiri, Sri A M Kesavan, Sri K Madhavan Nambhoothiri (Rigveda Chanting).
Parvathi Baul (Baul Singing of Bengal).
Rajnish Ritesh Mishra (Sagun Bhakti) &
Hans Raj Hans (Punjabi Sufi tradition)
10th May 2014 (Saturday)
Buddhist Chanting (Bhutan)
O. S. Arun (Krishna Bhakti)
Mohammad Irshad (kalaam Bulle Shah) &
Shubha Mudgal (Nirgun Bhakti)
11th May 2014 (Sunday)
Prahlad Singh Tipania (Kabir Bhakti in Malwi folk tradition)
Agnihotri Bandhu (Ram & Hanuman Bhakti)
Sanjeev Abhayankar (Shagun & Abhag Bhakti) &
Aslam Sabri (Sufiana Qawwali)
Day 2