Asia 7 Restaurant, Ambience Mall. Gurgaon
Categories
Food
I love buffets, even the bad ones. 'Eat all you want, child. No one will stop you'should be the message from gods, resturanteurs. But who minds. If there is a choice between a la carte and buffet, we always go for the latter.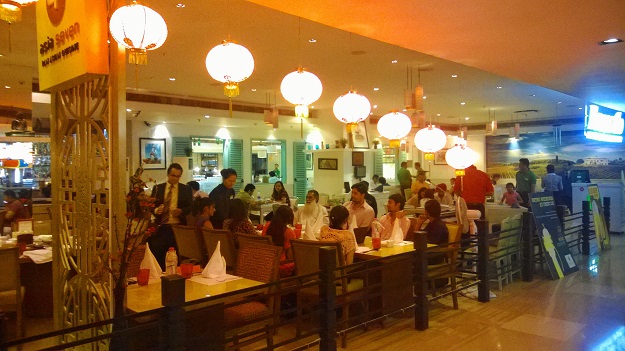 And, Asia 7 is another reason why we will continue to do so. So many have told me that malls in Gurgaon are better than the ones in Delhi. But I go to malls only when I have to buy something that is available only in malls and I go to Gurgaon….never…or when I have to drive through to go to Jaipur.
I had been to Ambience Mall before. In a hurry escape, never made it to the food court. Must say, it is one of the best in NCR. It's massive and had just about every sort of food and restaurant one could wish for. When the Saket Mall happened, it was one of the fanciest in Delhi. Why couldn't they plan a better one?
The restaurants in the food court have semi-open seating. Asia 7 sits between two very good restaurants. We could see uncle and aunty down drinks in Punjab Grill and enjoy the live music coming from Fresco. You may know by now that we went for the buffet. It was a long long table and the food looked awesome.
Let me try and tell you what was siting there and waiting for me: unlimited veg and non-veg dim sums, unlimited veg and non-veg sushi platters – love the word unlimited, Thai Green chicken curry, massaman curry, steamed garlic fish, chill chicken, black pepper chicken, corn nuggets, papaya and some three other salads, baked cauliflower and broccoli in soy sauce, stir fried Chinese greens, Thai Green veg curry, vegetables and tofu in some dark sauce, khao suey, cheese cake, soups, fruits and go mucking check yourself.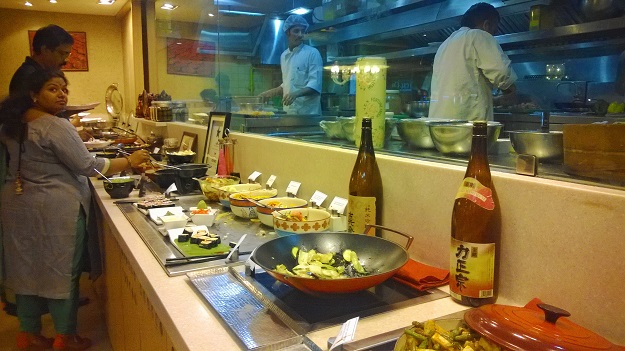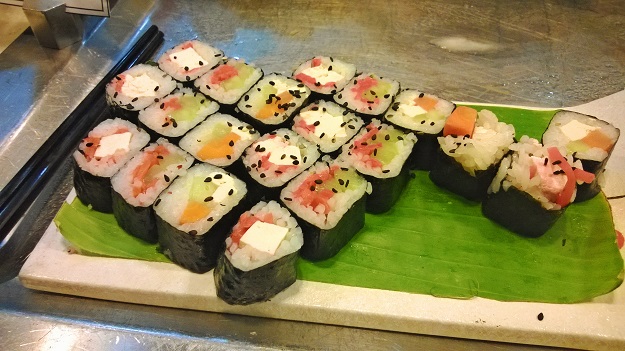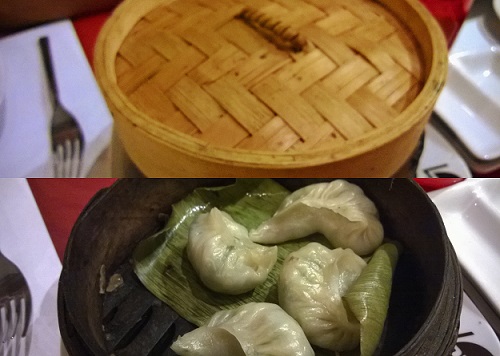 There were four of us but we must have eaten like sixteen. It must be that, why else would the servers remove our spoons? We asked for fresh ones and carried right on. Took fresh plates, decorated them differently, took photos, wiped it clean and started all over again.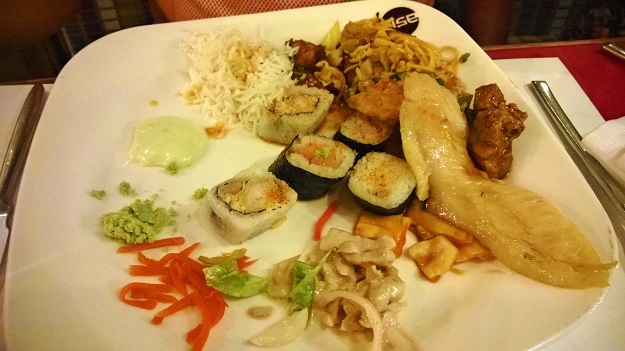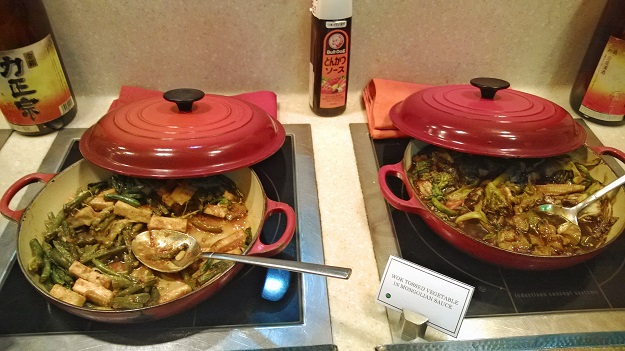 Was there anything that realy stood out? Our friends, who are sushi-filiacs, loved the ones on offer. We all loved the prawn papads. The ginger garlic fish was awesome. I loved the soups, salads and khao suey. My wife loved the corn fritters, Thai curries and baked broccolis.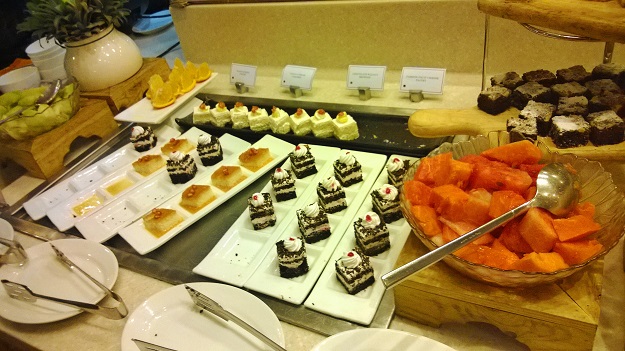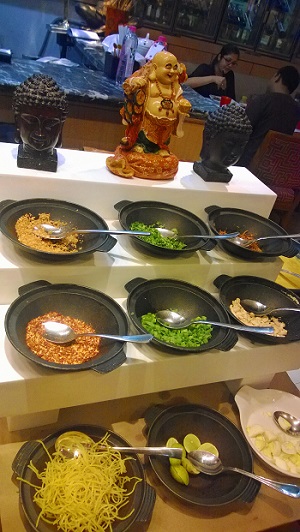 Something that we didn't like? Our friends loved the cheesecake that we didn't like much. Apart from that, there is nothing, absolutely nothing that we would rather not have on the menu. Do I recommend a visit to Asia 7? Yes and take me along if you are going.