The California Boulevard, Rajouri Garden
Categories
Food
Rajouri Garden has been coming closer to Delhi for last few years. From being a distant satellite spot to a plausible evening destination, it has become the coolest hangout place in Western Delhi. In fact, if the food is good, I may give South Delhi an occasional miss. One such occasion came in the form of California Boulevard recently.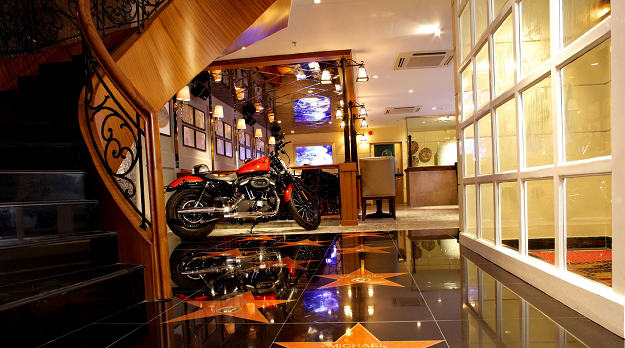 One of the few themed restaurants in Delhi, California Boulevard is replete with insignia from the city that it is named after. The entrance is a walk of fame of sorts, walls are studded with movie star posters and large LCD screens. There is a Harley Davidson parked on the first floor. Not a replica, a real one. All three floors of restaurant ooze luxury and you can see the attention to detail in every corner. High back chairs, mood lights, chandeliers – they have gone the whole mile to deck the place up. I didn't anticipate all that jazz in Rajouri Garden, but there it is.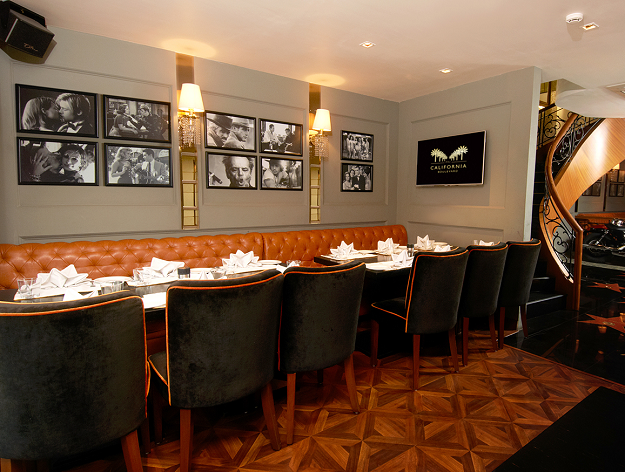 Coming to food, they have decided to play safe by offering the whole gamut of cuisines – Asian, American, India and European food. So, it's not just American food. But, I guess, no one should complain so long as the food is good and most of them were. Given the sheer number of things we devoured, I will try and mention only the most memorable ones. The starters were all little experiments – a whole deep fried spinach leaf as the base of a chaat, a paneer sushi with mushroom stuffing and more. The paneer sushi tasted way better than it sounds and I will dare to recommend it.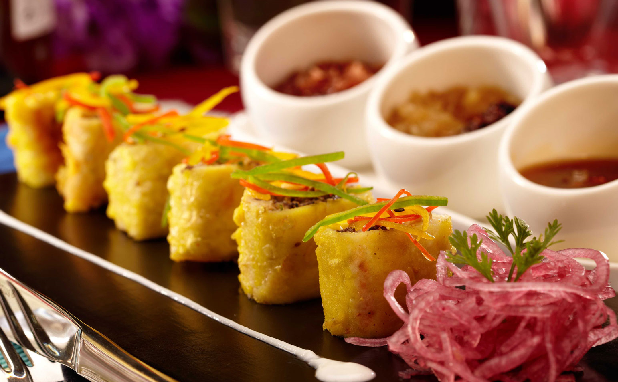 A little while later we were served the famed ganderi ke kebabs, chicken wrapped around sugarcane sticks. I had heard about them from a few other foodies and for the sheer novelty wanted to try them. I understand it must have been quite a challenge cooking them – too long on the spit and you may burn the sugarcane sticks or make them dry, too little and you may end up with undercooked meat. It is also quite a novel combination to eat. Served in shot glasses, they will by any chef's pride. The kebabs are definitely worth a try.
We had Thai green curry for main dish, lamb chops, noodles and a mixed vegetable Chinese curry. What really deserves a mention is the pizza. If you hate those line produced Domino's and Pizza Hut pizzas, this is the place for you. Baked in their special wood fired oven that you can see from the dining hall, the pies were crisp, smoky and flavouful, just as you expect the perfect pizzas to be.
The highlight of the whole menu were the desserts. Their own recipe kulfi gazak impressed everyone on the table. As much as the taste, it's the presentation that will get your attention. The server brough the plate to the table, complete with liquid chocolate dripping on it. Then he used a blowtorch to make a case of the chocolate. That's the first time someone had pulled a gastro-molecular on me and I couldn't have asked for more.