What I ate in Nagpur in 36 hours – Day 1
Categories
Food
I was bored. I was alone. I had enough time for myself, just enough. Sadly, there wasn't much to do in the city. The parks, the recreational areas and any historical site were at least 3-4 hours away. The people are nice but you can't eat them.
So, inbetween non-stop meetings, I tried looking for food. Unlike many other cities, it's not food food everywhere. I came across quite a few large markets that had no restaurants or food outlets. Street food vendors don't flout municipality norms and set up shop under every tree. I saw this but fruits come at the bottom of my edible stuff list.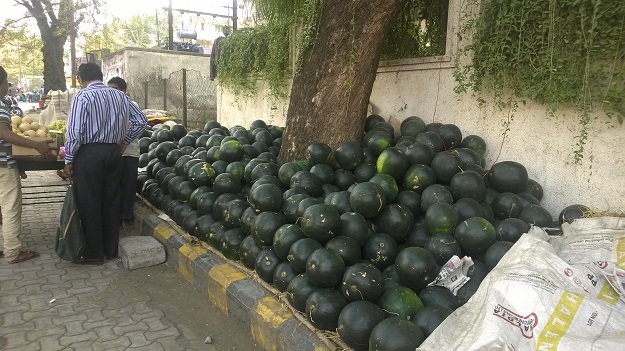 In Sitabuildi, I came across this interesting looking pani puri and sev puri walla. The food was good and the vendor talkative. Within five minutes, I knew that he had come to Delhi when he was young but left as his relatives fed him too much shalgam (turnip). He is from Allahabad and has nineteen relatives in Mumbai. But he has found peace in Nagpur. He has a back pain from the constant standing, I had it from constant sitting, so we discussed medicines vis a vis exercises. All along, he kept feeding me, even after he had fulfilled my order.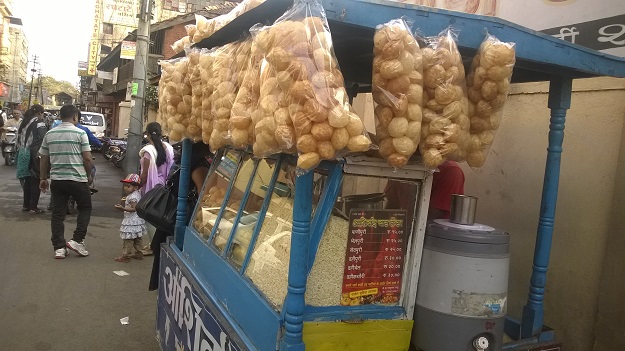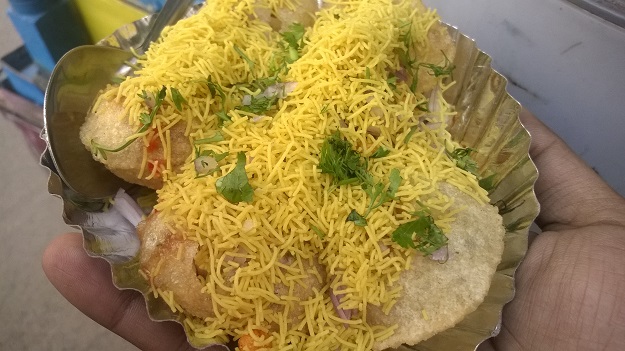 I gulped the paani puris and his his life history at the same speed. The pani was different, complex, spicy and unlike the Bombay pani. For fifteen rupees, a steal. Then I had the sev puris, which were not all that great and were too dry for my taste. He asked me to come again to try the dahi puris but I could not.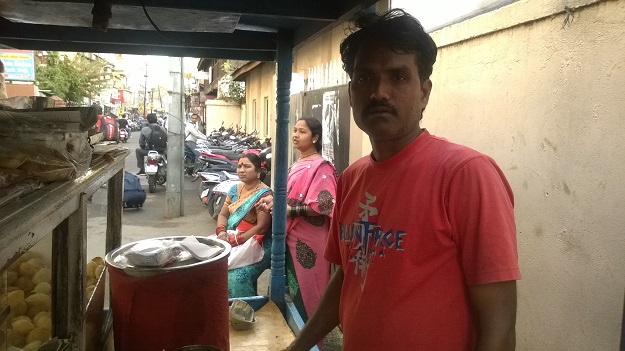 I had stuffed paratha for breakfast back at the hotel. Amrta Hotel is good to stay but is not the best place to eat. Though the people are nice, I didn't care enough to eat in the hotel, I almost never do, not matter how good the food is.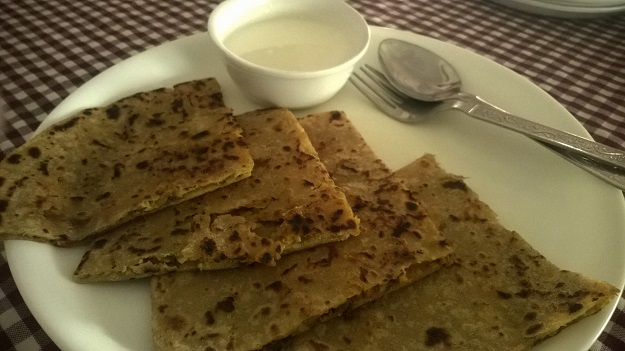 At dinner time on day one, I walked around looking for a real local deal. The Zomato addict had to find alternative means of locating a local favourite. At nine in the evening, all the restaurants were empty. I crossed one, walked on, crossed two, walked on but after crossing five six and started thinking something was wrong. In the city that I was born in and grew up in, it's difficult to find any empty seats in any restaurant at any meal time. I realised the restaurants were not empty as they were horrible places, they were simply empty as no one came.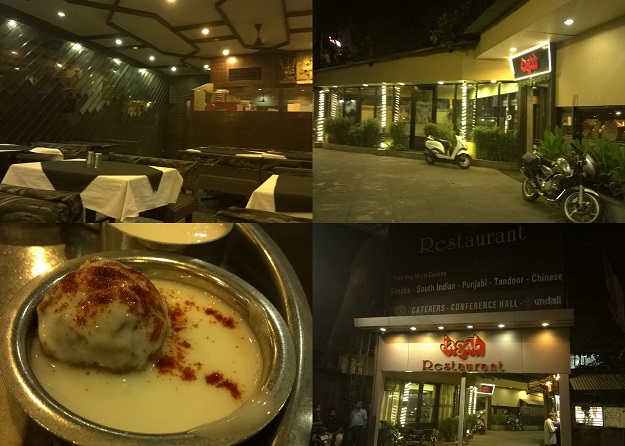 I finally found a large-ish place that also seemed interesting from the outside. They had huge banners advertising three different kinds of thalis. I am a sucker for big banners. Once inside, it was all empty. The massive a la carte section on ground floor was empty. The massive thali section on the first floor was empty. In fact, the guy who handed me the menu was eating at the other end of the restaurant by the time I finished my meal. How do they manage to keep the restaurants open is a mystery the size of Nagpur itself.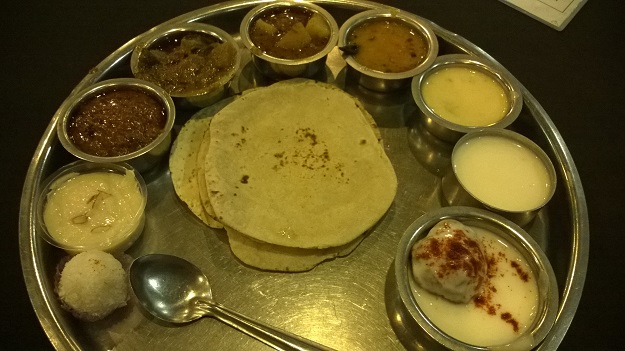 But the thali was good. The restaurant was dark and there was no one to explain the food. It was all seriously flavourful, though. Especially, after all the years in Delhi, the paneer dish was a surprise. Deep, dark and intense – the dish could digest a huge bowl of rice all by itself. There were three kinds of sweets in one thali and a sweet dal that I have previously had at Rajdhani thali as a part of Gujarati platter.
I ate a lot more on the second day. That is a story for another hungry day.