One does not say no to food. And, a foodie never says no to a celebrity chef. Moreover, the meet was organized at a fancypants Italian café in Hauz Khas Village – Zo. We all turned up, expecting something special and we were not disappointed.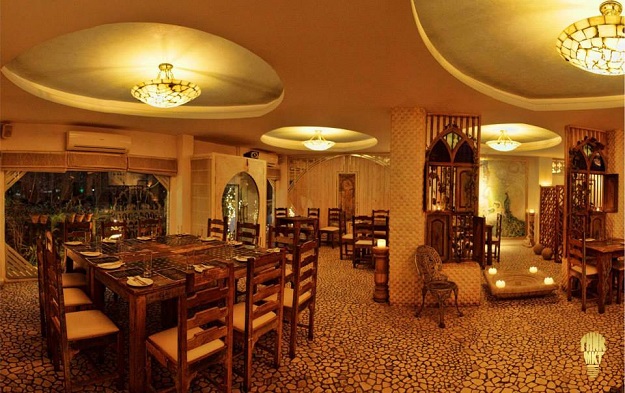 Chef Saransh Goila does not fit the mould of a celebrity chef. Saransh is in his mid-twenties; his hair is natural black and does not a sport a paunch. To be honest, he seemed just like another hyperactive ambitious boy until the organizers rattled off his achievements. He holds a Limca record for travelling 20,000 kms in 100 days. That gave him the name Sadak Chef. He is the winner of a food reality show and hosts TV food shows – Show Roti Rasta aur India and Healthy Fridge.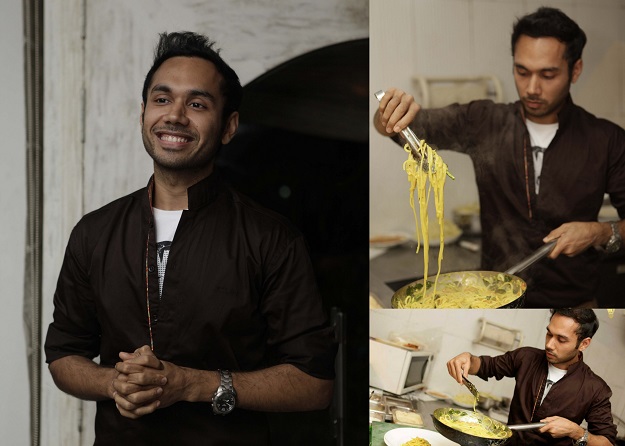 Now, when all that is done in the twenties, your thirties can turn out to be very boring. And, that's the question many were posing. What's next for Chef Sarnash and we also wanted to hear his ideas about food. It was good to see that he wasn't the diet chefspreading health terror. He was all for ghee and natural butter, in moderation, of course. Someone who used be 90 kilos and now looks like this, it's creditable that he has not become a health freak.
There was good food to go with the good talk. The starters included Funghi Imbottii Fritti, Hummus Bi Lahm, Gamberi Al Aglio and Horiatiki. I loved the Fritti – crumb fried mushroom caps stuffed with Jack cheese, mozzarella and spices. Cracking outside and gooey inside, it would have been a regular cheese pop, but you just could not ignore the mushrooms.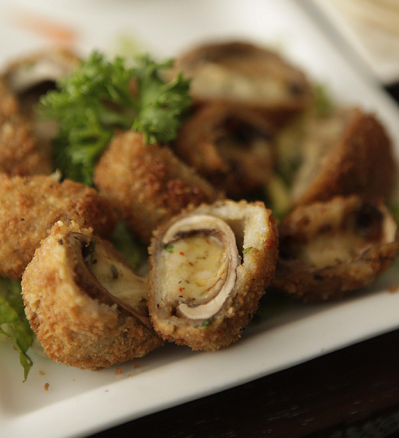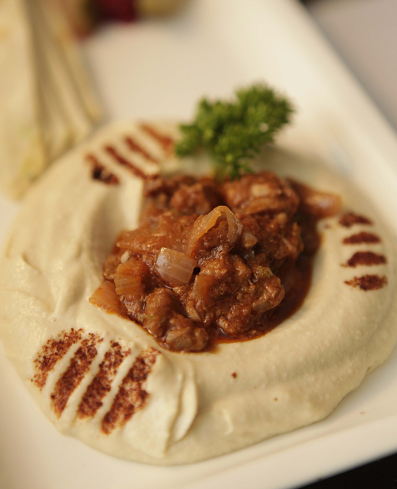 The hummus and pita bread came with spiced minced lamb. There was nothing extraordinary about the hummus but kudos for getting it right. The lamb mince was a nice touch though, a fine contrast to the bland pita combo.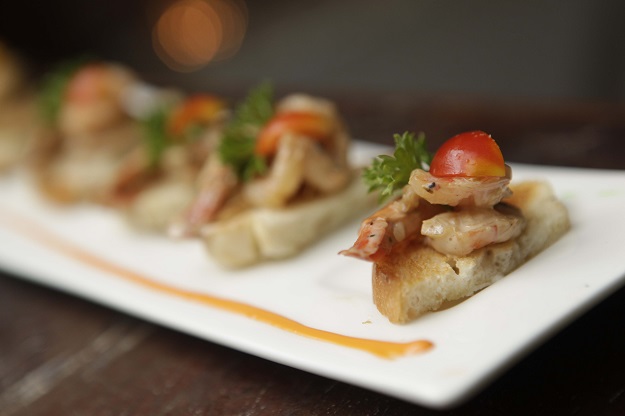 Gamberi Al Aglio was a delicate prawn dish. Marinated in white wine, sautéed in lemon, garlic and butter, this was a lesson in balance and mild flavours. It was a full hour of talking between mouthfuls before Chef Saransh decided to cook up some fun – a south Indian fusion take on spaghetti – Spaghetti Moily. When I saw the ingredients, I was ready for another con-fusion dish.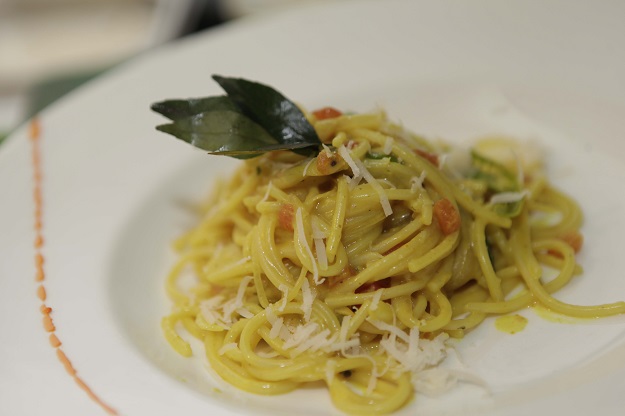 It had curry leaves, coconut milk, coconut juice, turmeric (really!), garlic, green chillies and lime juice. Time for tasting – we all lined up. I got a hint of the aroma and immediately jumped queue. One forkful and I was surprised by the simplicity of the dish. It did not look like turmeric, it didn't did not smell like curry leaves and didn't taste like coconun oil but a wonderful amalgation of the ingredients. One can only expect better things from him in the future.
Good food with good company in good ambiance. Zo Café has quite warm interiors – European paintings on the walls, leather highback chairs, mood lighting, chandeliers and community tables. Apart from the main dining section, they also have an underground seating, an anterior library like bar and a tiny kitchen that surprises with what it throws up.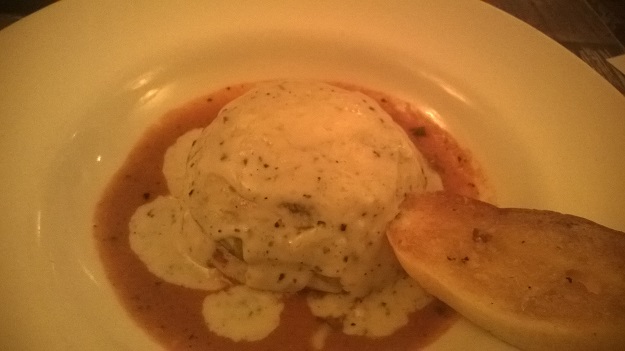 I was especially happy with the main course, Mussaka Verdura. It was ratatouille with potato and cheese in eggplant timbale served on a bed of tomato couli. It was a mountain of cheese and yummy eggplant that an average person would take two seatings to finish. I took six minutes and cleaned up the blueberry cheesecake within next two. Soon, it was time to end the beautiful evening. But we were all very sure of hearing about Chef Saransh Goila very soon.