Foodpanda Review: Made my home delivery easy
Categories
Food
Being a foodie is a tough job. The endless research, the constant eating outs, the patient photography before the food… it does not get easier with time. Thankfully, there is home delivery. For last few months, I have been hooked to restaurant review sites. Reading reviews, writing photos and looking at menu of new restaurants…but they missed a critical component. After the drooling one has to pick up the phone and go through the pain of calling.
I have been looking at options that close the last mile gap. I have been seeing Foodpanda ads and signed up for the offers too, but took my time to make the first order. I am pretty used to ordering things online and paying by credit card, but ordering food online seemed to be too good to be true.
It wasn't. I got an email for a buy one get one offer on Amici pizza. There was no way I was going to let that pass. I overcame my reluctance, sat down with my wife and went pizza shopping. The site's interface is easy and dumbproof – enter your location, choose restaurant, browse through the menu and add the items that you want to order.
You can read reviews, see delivery times and, sometimes, get amazing offers. In fact, it's the offers that have got me hooked. I always thought home delivery was wastage of money and experience. Now, I see it more reasonably as eating out, at home.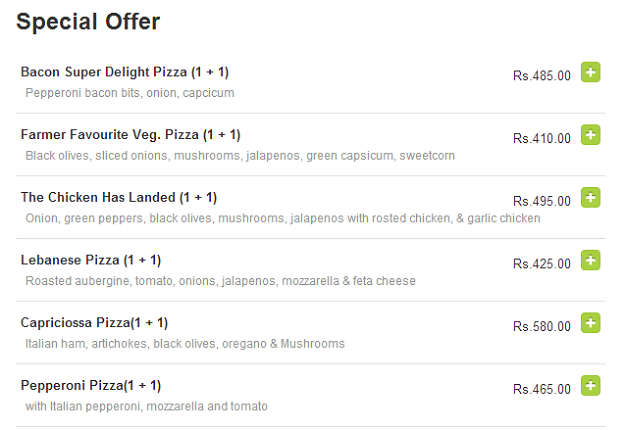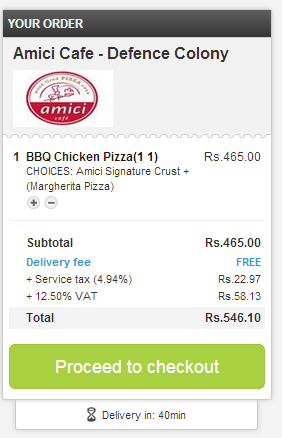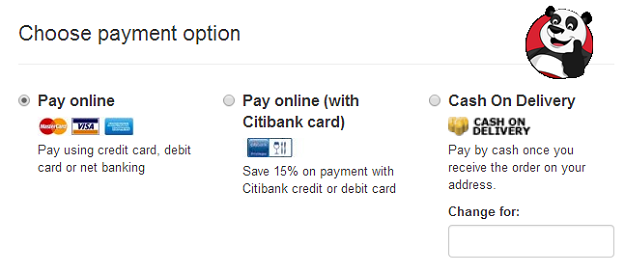 I went through the pizzas from a dropdown. All of them sounded interesting. And, you can add them all by a clicking on a plus button. We ordered a Starving Celebrity Pizza with Amici Signature crust and chose a Lebanese Pizza as the free one. I created my account, confirmed the order, chose cash on payment and waited. I got an email almost immediately, detailing the order. I got a confirmation call in five minutes and that was that.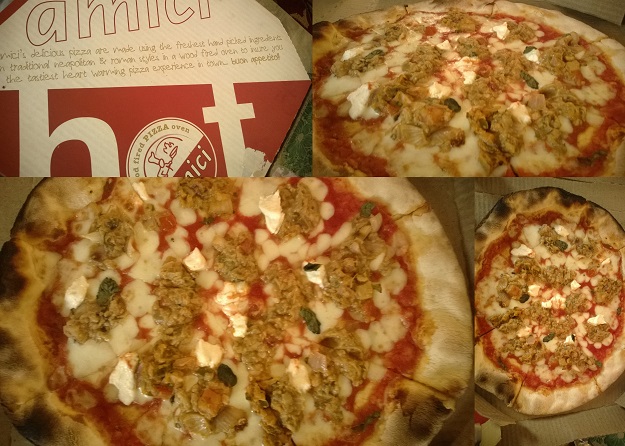 As per the food, you can read all about Amici pizza, which was great. What's still better is that Foodpanda sent me a discount coupon for my next order.
So, was it easy? Yes
Were there any hiccups? None at all
Does one need to be a techie to order? It's as easy as Facebook, if that can be taken as a barometer.
Would I use them again? Of course, yes.
Any suggestions? Download the app. It's way more convenient.