Awesome Nameless Cholewala, Johri Bazar, Jaipur
Categories
Food
I can eat anywhere. Not anything. But anywhere is ok. So long as the food on the plate is good, I don't care where I am standing. So, when I came across this thelawala with a small mob around it, I could not stop myself. It's a simple thela, no names, no branding. You need to know who he is and that confidence generally comes with good food.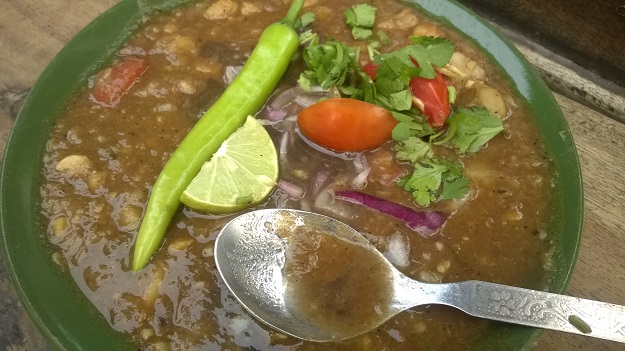 Now, the thela serves a very different chole. It's watery, sweet, sour and spicy at the same time. Apart from the chole, it has mashed potatoes and lots tomatoes. If the mirchi in the chole was not enough, he also serves it with a big neon green chilli.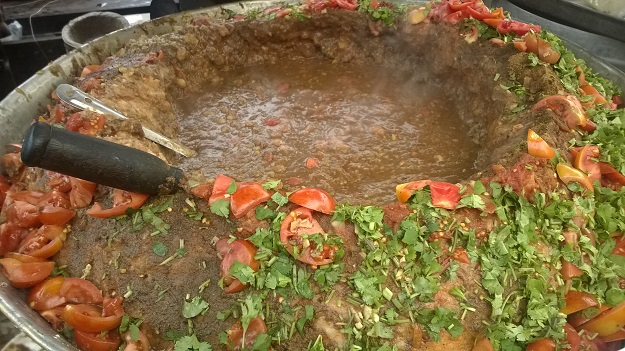 It's less of a traditional north Indian chole and more of an east Indian chaat. It is served with tamarind water on top with a garnish of onions, coriander, tomatoes and a slice of lemon. It tastes nothing like I have tasted before and is severely delicious. You can have the chole with bhature and kulche or on the top of a tikki. Yes, he makes standard aloo tikkis, pours ladlefuls of chole on it and serves it as a weird awesome bastard dish.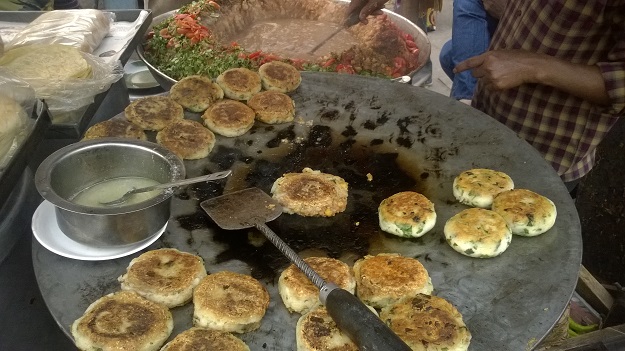 And, the guy stands next to a fantastic lassi dukaan. So, wipe your chole plate clean and head to the lassi shop. Those interested in directions, the thela can be found in front of shop number 151 in Johri Bazar.