Speedy Chow, Vasant Vihar
Categories
Food
Pedigree is a good thing. Combined with good branding, it's recipe for success in the food business. So, when a moderately priced chain was opened by the promoters of Mamagoto, my ears were perked. Especially, when it has a name that seems to have been advised by an expensive ad agency – Speedy Chow.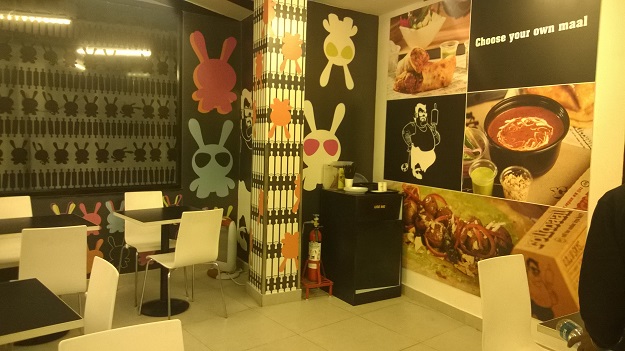 I am little circumspect about trying new places. For health, financial and all other possible practical considerations, I, somehow, have come to believe that I have a finite number of dining outs left in life. So, if an outing does not go satisfyingly well, I feel like a miser whose penny has been pinched. Thankfully, Speedy Chow didn't dissapoint me.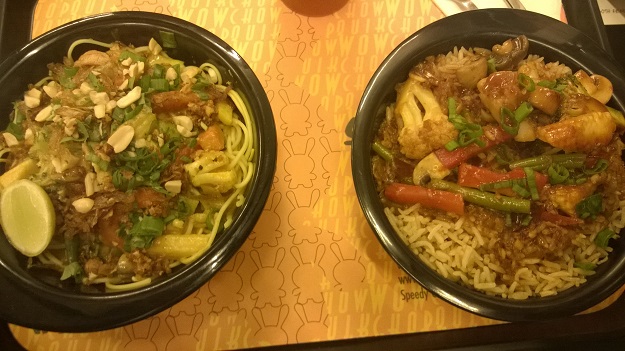 In Vasant Vihar, it's a small outlet. For both Speedy Chow and Rollmaal. I liked the concept. It's like a house foodcourt. The interiors were bare but not bad. Despite the wallpapers and stuff, the place failed to feel warm or welcoming. May be, it was the pillar or the washroom in the middle. The place should have felt better.
Anyway, we ordered a Chowman's Khow Suey, a Mangolia and an iced tea. The iced tea came first – tepid and disappointingly average. They could have poured a lipton out of a can and done better. A little later the meals in the bowls came. The husband and wife didn't speak for next fifteen minutes. That's a good sign. Our mouths were full. May god keep them that way.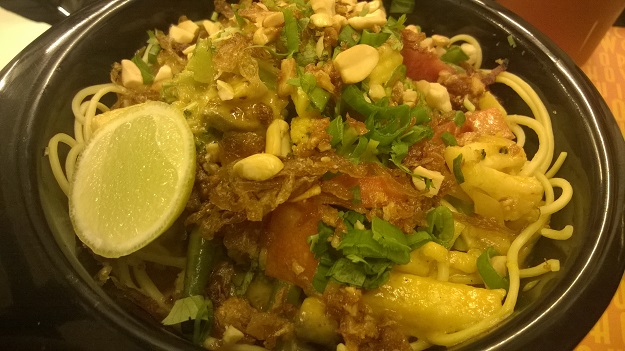 There isn't much to say about the dishes. They were not complex or artistic. They were rice and curry piled in a bowl. But they were delicious. Chowman's Khow Suey tasted thai and came with noodles. I loved the heat and soy of Mangolia and my wife loved the coconutty milky flavour of Chowman's Khow Suey. The serving sizes were generous. Half a bowl each was enough to keep us from trying some dessert.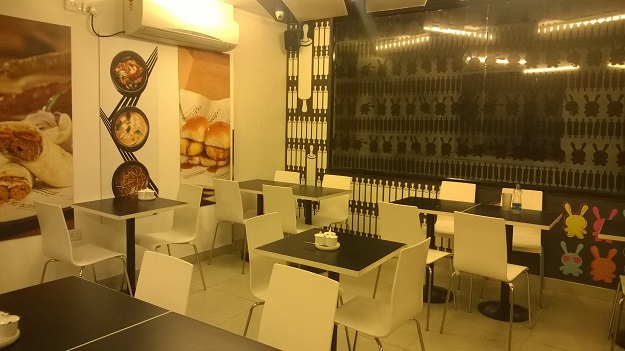 I especially wanted to taste the vada pao. Anyone place that has them on the menu should be rated on the basis of those, and those alone. Just like idlis, do them right or don't do them. I will be there again, soon. And, will try the vada pao.