Office ke neeche kya hai
Categories
Food
What do you eat when you are in office? I have always been interested in office lunches. In fact, a couple of months back I planned on doing a series on food around office areas. Shankar road in Connaught Place, Nehru Place (I did one on rajma chawal there), a few sectors in Noida,Okhla (that horrible place), Saket court area etc. Gurgaon does not have the street vendor culture or I know nothing about it.
Anyway, after having put it on ice for a long time, I started from my own office. We have all the general stuff that you get in office areas – parathawallas, rajma chawal guys, mosambi juicewallas etc. But we have a few unique vendors too, a litti chokhawala, a puri subzi guy and the latest addition – a poha vendor.
The poha vendor is probably the hottest stall on the block. The guy comes early, sells out before lunch and leaves. When we asked him, he reasoned that he cooks only as much so that it remains fresh. I think he makes enough in half a day to whistle the rest away with his buddies. No rat racing for him.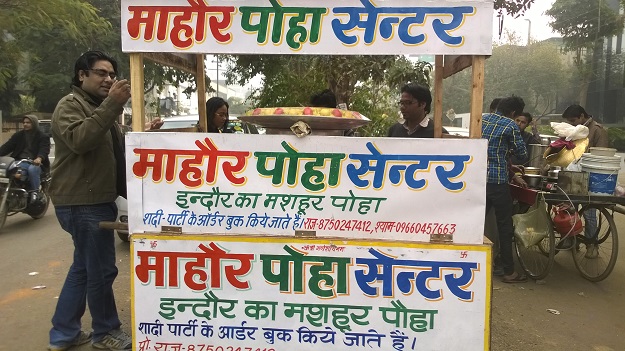 Who cares so long as his poha is fresh. And, it always is.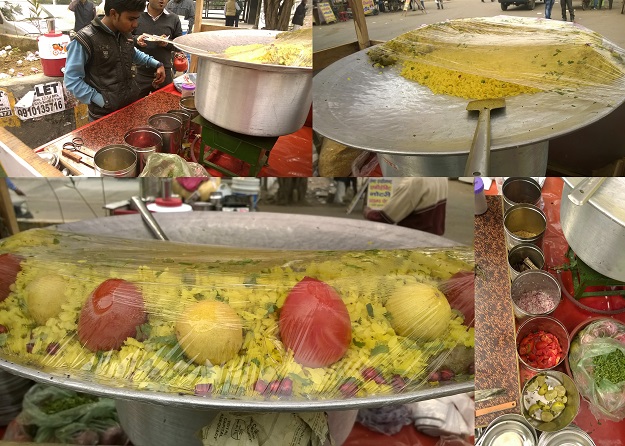 Then, there is the litti chokha guy, actually an old man. He makes the littis on the spot, dips them in ghee and serves with a dal and chokha. I was never a fan of the dish but had to order a plate for the photo.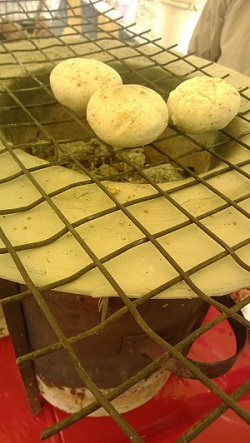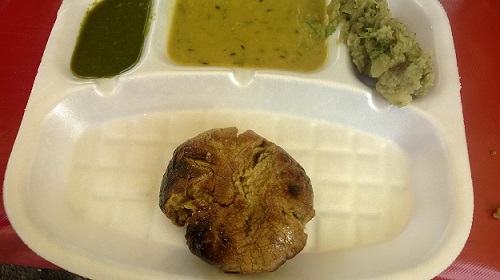 It's not just the vendors, we have a few creative geniuses too. Take a look at this omelette guy. I asked him and he confessed that he came up with the name.I don't eat eggs, so I have no idea how his food is.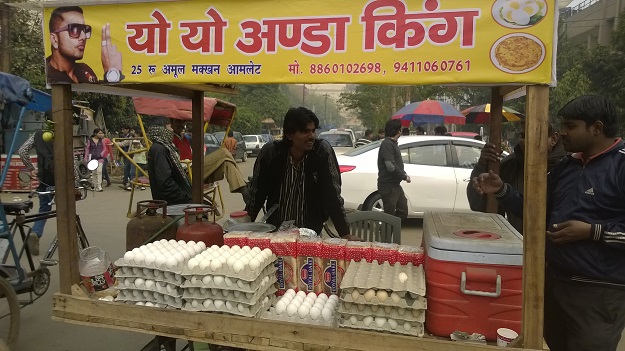 Then, there is always a chaiwalla. We have two, each with their own fan following and a mound of ginger and elaichi. And, at seven rupees a cup, this is way more pleasing to the soul.