The churches of Lansdowne
Categories
Travel
Almost all the hill stations have beautiful churches. Why? Same reason why all the tall mountain peaks have temples. You give the religious guys a beautiful spot, they will say wow and immediately get down to piling rocks and building a place to pray.
Anyway, few days back, we were in Lansdowne. Given the name, it would have been surprising if the place didn't have a bunch of churches (imagine a Rudrapur without a shiv temple!). So, the churches were there – St. Mary's Church and St. John's Church – small, cute and quaint little structures that were not built to intimidate you into believing.
Both the churches were a steep drive up from the Bhulla Taal and the marketplace. We came across St. John's Church first but decided to visit it on the way down. After a lot of first and second gears,  we came across a relatively open and flat area that provided a break from the almost vertical climb. There were benches to the right, on the edge of the hill, overlooking the valley and the hills beyond. There was no one around. So, if you wanted to shout out I love you's to mother nature, you could do that quietly unabashedly.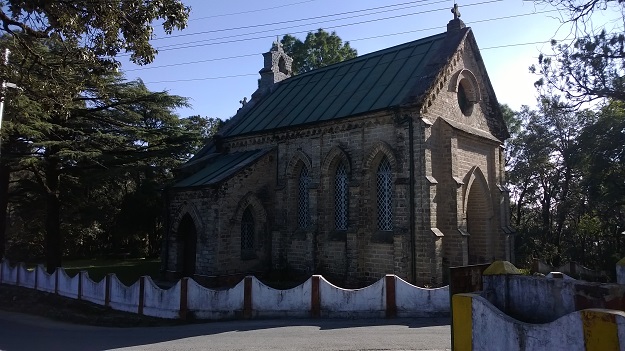 On the left was the St Mary's Church. There is a small gate in front with a lock mechanism that I had not seen before. There is a small lawn that goes around the church, the grounds are small but well maintained. The church itself is beautiful. It was closed but we made up by circling it a few times. Built in 1896, the church is hardly medieval. It has been restored by Garhwal Rifles recently, so it was in very good condition.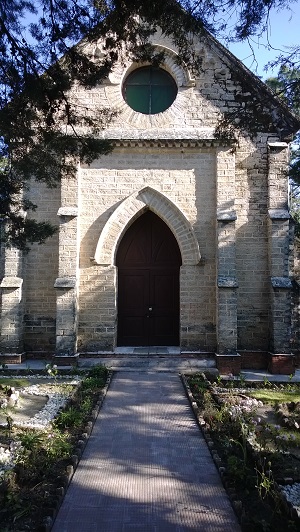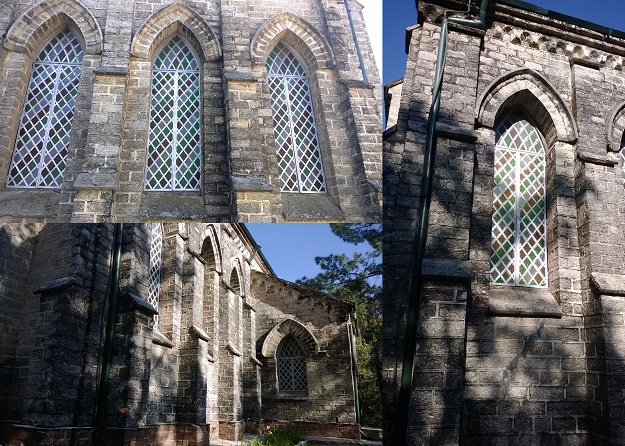 There were the mandatory stained glass windows but somehow nothing seemed out of place. I have never felt religious by visiting any places of worship, but it didn't launch me into another monologue about futility of religious structures either. If you come when the Church is open, you can see some documentary by Garhwal Rifles but we were glad we missed it.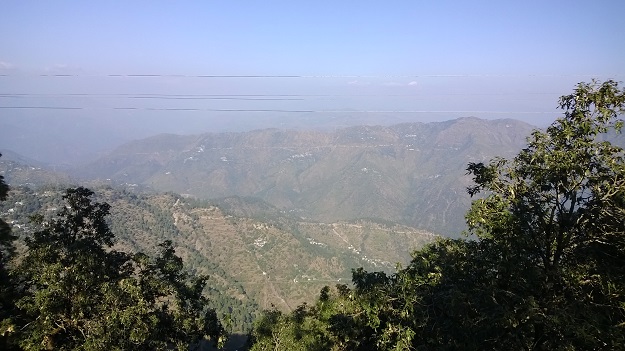 We sat around for a while, went on to Tip N Top which seemed like a wrong spelling of Tiffin Top of Nainital, given that the concept was same – highest point of a hill. On our way down, we stopped at the St James Church. Though built in 1936 and younger by almost half a deade, this one has a more peppered history than its counterpart a few hundred feet above.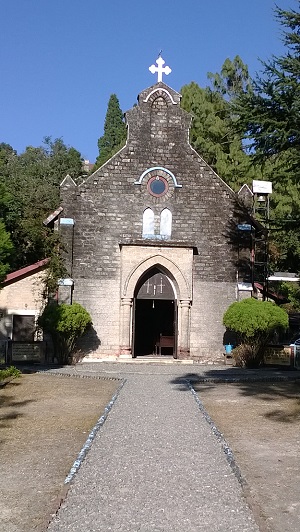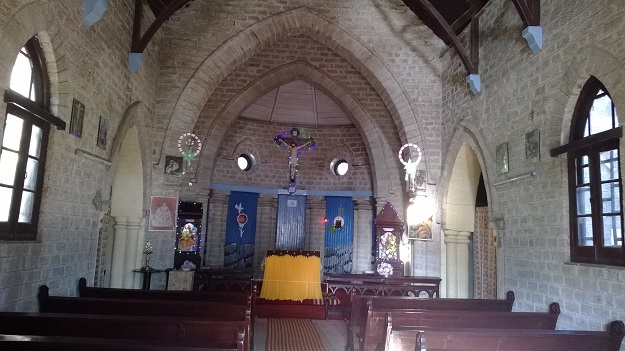 After Independence, the Church fell on hard times and was turned into a school, a stable and a godown at different times. In 1980, Indira Gandhi returned the Church to its rightful claimant and inheritor – Catholic Diocese of Bijnor. Anyhow, the church is on an elevated and larger ground. The approach to the church was decorated with broken glasses and Amul milk cartons were being used as pots in the small nursery.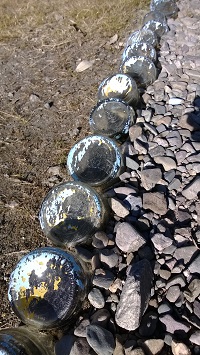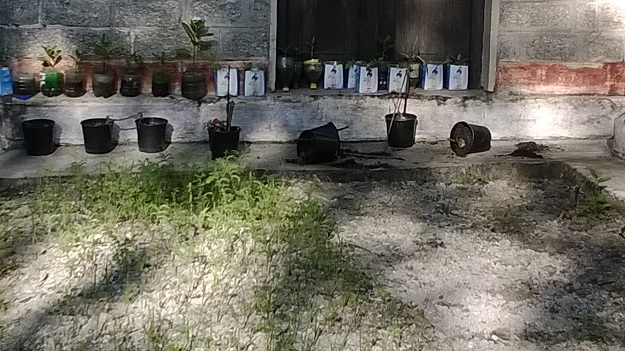 Thankfully, this one was open. But we were the only ones there. It made us wonder how so many structures were left unattended at Lansdowne. Being an army cantonment, people had said that this was relatively free of crimes. We were slowly starting to believe that.
As you enter the church, you will notice the bell hanging from the door frame. First I thought it was meant to call the priest or attendant, so refrained. But a temple at a church was too hard to resist and I rang it. Nothing happened, no one came, no attendant, no holy ghost – it was just a bell.