Delhi Youth Festival @ Central Park
Categories
Delhi
The horrible horrible thing about Delhi is that it takes a lifetime to go one place to another. The best thing about Delhi is that you never know what you will run into when you get to that place. On most nights, we give in to the fear and stay in. A few others, we are thrilled about the surprises and venture out.
Now, this was a boring Saturday night. We went to Odean at Gole Market to eat gol gappas and headed to Connaught Place next. The inner circle was impossibly empty. We walked round and round until we were sure that every corner of the market was definitely undercrowded. And, then we noticed the laser beams coming out of the central park.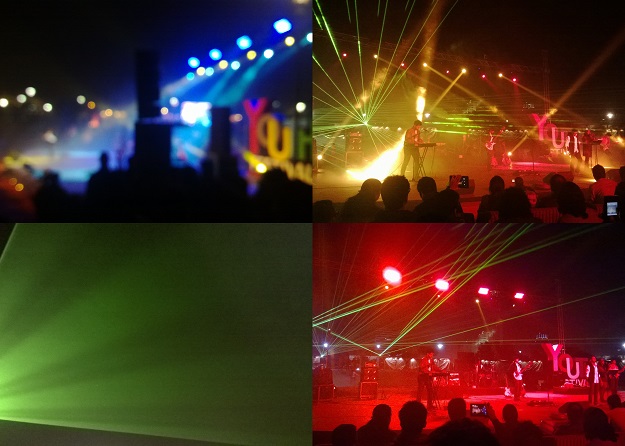 The Delhi Youth Festival was on. Anyone more sensible, same age as us, would have signed and walked off in the opposite direction. We went right in, pushed the twenty year olds out of the way, took photos, yodeled with the crowd, jumped over people's limbs to get closer to the stage.
A young band, Eternal Bliss, part of Sam Workshops was playing and they were awesome. One of their songs was a Haryanvi rock that was a satire on today's modern generation. I loved them as they were not the base junkies that most youth bands are. It went on till well after ten, which is late night by Delhi standards.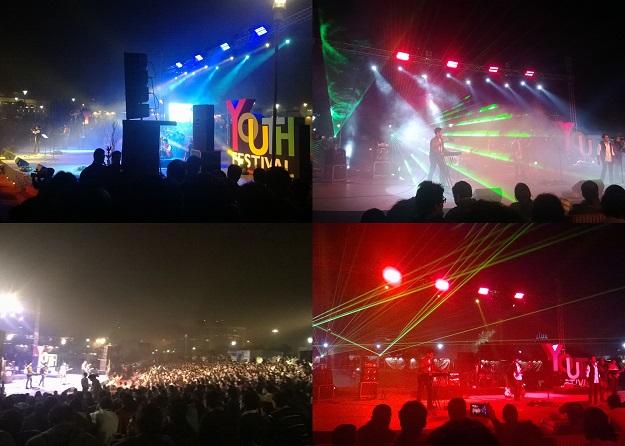 On many evenings before, we had similar experiences. Imagine wandering into India Habitat Center and finding Vikram Seth reading out from the amazing Beastly Tales. Delhi winters are the most wonderful cultural highpoints. The winters, no matter how mild, are here. May I have the strength to out go out in the evenings, despite the traffic jams, metro diversions, parking mess and the pollution that seems to have made a come back.