Durga Puja Pandal, CR Park
Categories
Delhi
During my twelve years in Delhi, I have been to the CR Park durga puja only three years. It is that tough. The traffic is bad. The queues to see the pandals are the longest. The food is expensive. There is never any parking and when you come back to your car, people would have parked around in a circle.
Last few years, we braved the crowds and made the mandatory trip. This time, we were smarter.  We went there only after midnight.  Most of the places were open. A few were closing but entry was still allowed.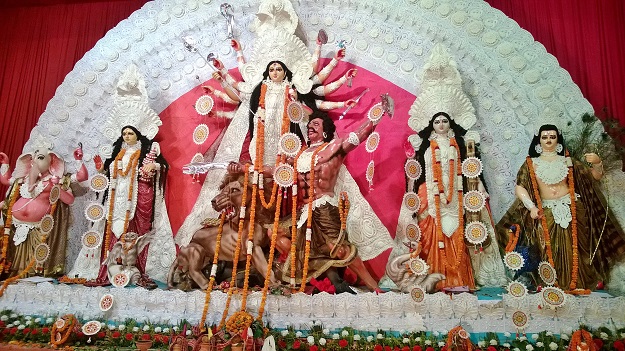 The food stalls were still open. We could walk right upto the pandals and stand as long as we wanted.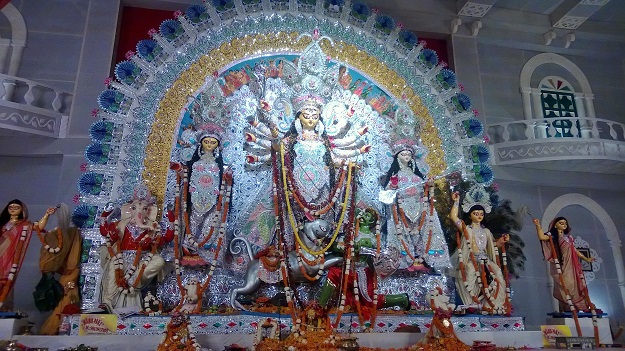 Among all the pandals, there was one that stood out. It was a private pandal, set up in a rich man's parking area. One of our friends told us this is a tradition in Bengal for zamindars to hold private pujas. As we were walking out after the darshan, one of the attendants quizzed us about what was unique about the pandal. We mentioned the peace and idyllic scene at play here in contrast to the blood and gore at others.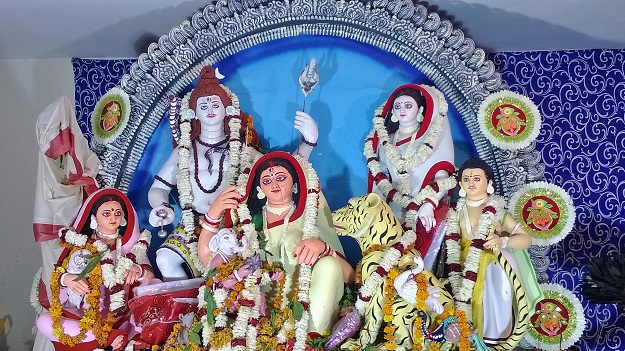 He explained how the pandal portrayed Durga as a simple mother in a village, dressed in the minimalist cotton saree and feeding her children. Look at it closely and you will notice the nuances.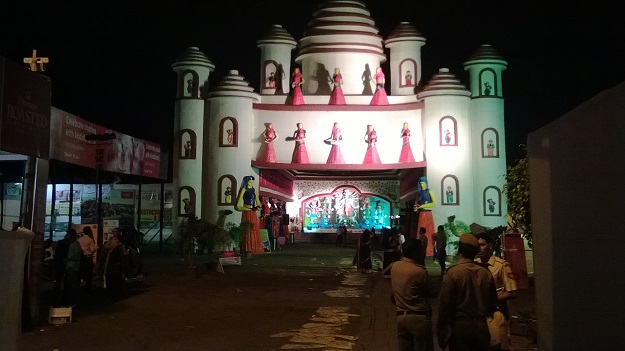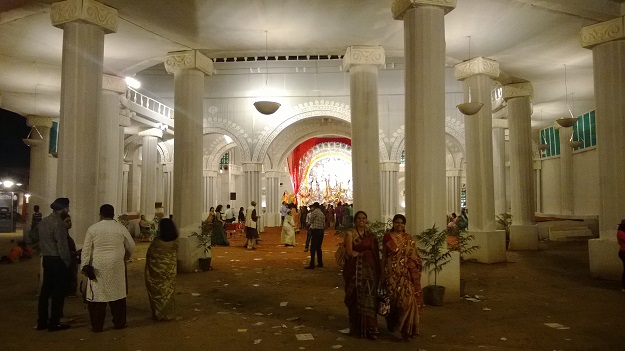 We went to the Kalibari at Minto Road next. At one in the morning, this place didn't have any pretenses of closing. People were still walking in and the stalls were serving hot food. The pandal had a village theme, again.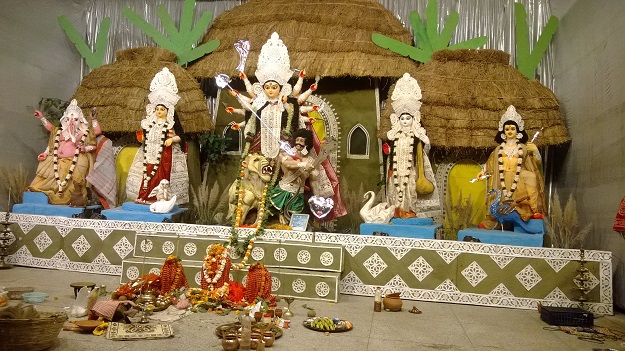 The last place we went to that night was the Kalibari on Mandir Marg. Even here, the guards had not started stopping people. Inside, it was all quiet and we just stood there for a long time. A cat roamed around on the pandal, a family took pictures in every permutation, combination and angle possible.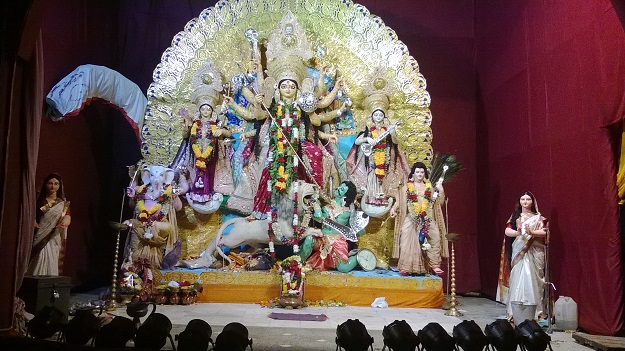 All was well. We came out, drove around the ridge area. Felt the first cool winds of October blow through our hair. I was sporting spikes for days to come but it was a good night with a lesson. You should step out for pandal hopping only after midnight.