Iskcon – what's cooking at the multinational temple chain?
Categories
Opinion
I have always been against organised religion, which is similar to organised crime in both modus operandi and effect on society.
They both claim to protect the followers, both incite fear in those who don't subscribe and both thrive on donations. They both have same brutal standards of service when it comes to their paying customers.
I have written about religious places occupying the most beautiful places in nature, being ironically demanding of money before. But all I got to do is walk into a place of worship and I have another essay ready.
The latest instance was my visit to the East of Kailash outlet of the Iskcon chain. I have had good food at a few of their other restaurants, accommodation is cheap for the club members, and they also offer exclusive benefits that all global brands have learnt to do.
But I was disappointed with this particular outlet. Unlike other hotels and restaurants, there were no managers to talk to, no grievance cells and no customer service email ids. How the hell does a business survive by striking out every basic standard of service?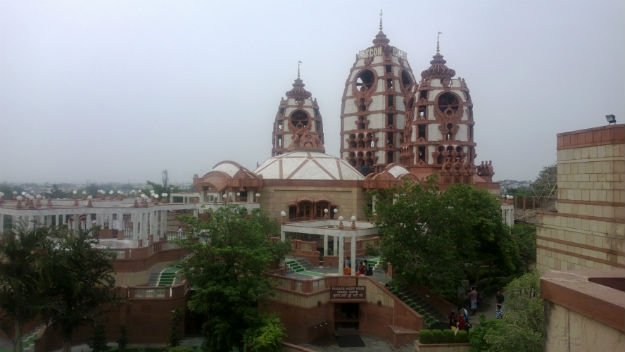 Oh wait, they are a temple. So, the key is faith. Apple backs up their customer's faith by providing great service. But god was not on their team. Yes, it may beak your heart but Steve Jobs was not god. Almost, but no.
Iskcon is not selling computers. They are the biggest global stockists and merchandisers of iKrishna. Customers don't dare complain. Hell, who minds a little hardship in the name of god! Especially, when they earn you reward points in the afterlife. Hardship, you will have a lot of it at Iskcon.
However, there is one thing that will leave you impressed. They probably have the best retail training module in the whole world. The staff never smiles, don't show the slightest inclination to help you, but they never forget to say 'hare Krishna'. It is the hello, the bye and every fifth word they say.
Book sales seem to be an important revenue driver. You may have come across the saffron robed book sellers at railway stations, below your office and many more public places. It's always a foreigner or an Indian accompanied by a foreigner. That's an awesome sales strategy all by itself. At the temple exit in East of Kailash, there are sellers guarding the exit, pitching the books to every person that steps out, without a miss.
All payments at the premises are made by cash. The restaurant is expensive and accepts debits cards. But the accommodation is made by cash only, no matter what's the amount. You get a donation receipt that tells you that your recent payment is tax exempted. And, it was a donation.
All those cribbing about multinationals siphoning off Indian rupees, please do a dharna outside these temples. Tax benefits, cash payments, subsidised hotel stay for members and properties at the choicest locations – something must be cooking.
That reminds me of their restaurant. I would have forgiven all ill-treatment if the food was good. The lentil and sweet corn soups had a strong smell, which was definitely not wood fire. The rices and pulaos were nice but the curries had the same strong smell. When asked, they responded that the food was prepared without onion and garlic. That's not even a lame excuse.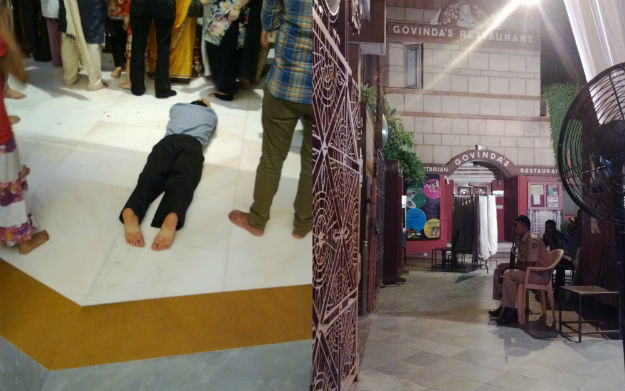 I have been shouting my throat dry about bringing BCCI under RTI, but this one just jumped the queue. What are you hiding, you evil cousin of Scientology? But why single out Iskcon, should not all temples be considered as a part of the service industry and follow the same rules and regulations?