A Brahmin In Bangkok – Part II
Categories
Travel
Bangkok for me is quite a frequently visited place. On one of my previous occasions I had even organized for my wife to come over and we could see the place together. This ended up being a disaster as she simply refused to surrender to her usual practice of reducing me to a coolie to carry the load of whatever she bought to satisfy her appetite of street shopping (yes Bangkok is a great place for street shopping).
The only interesting experience was that a group of jolly and fun loving girls approached her and asked her that whether they could borrow her man (that's me) for just an hour and that they would only charge a thousand Bhats for it. This left my wife in a shock and her facial expression became a reason of those girls' amusement.
The next day I planned for venturing out of Bangkok in a cab and went all the way upto Ayutthaya. The ruins of the place resembled like that of Nalanda in Bihar. Both were Buddhist centres and both were burnt and ruined. I could witness a similarity in the construction pattern of the ancient ruins (of course Nalanda being much expansive in grandeur).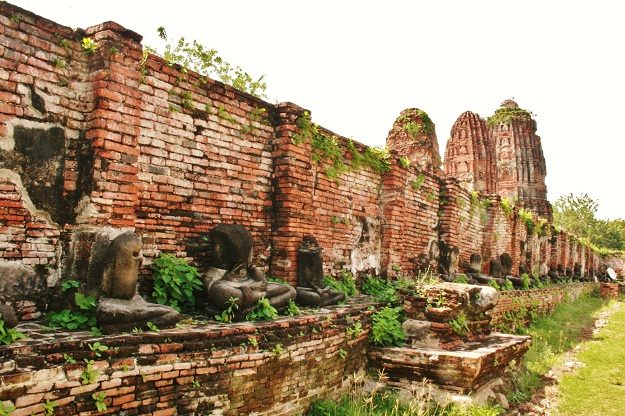 The place needs no guidance. It's so well planned and vivid that even after more than 2 centuries of decline, it still narrates its own story beautifully. History is such a strange teacher, it leaves multiple narratives for the future for interpretation. I would suggest that one must spend at least one if not two evenings there and rent a bike to see around several significant places and structures around the area.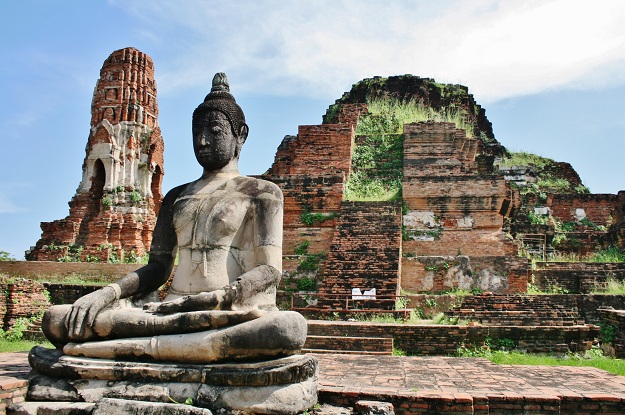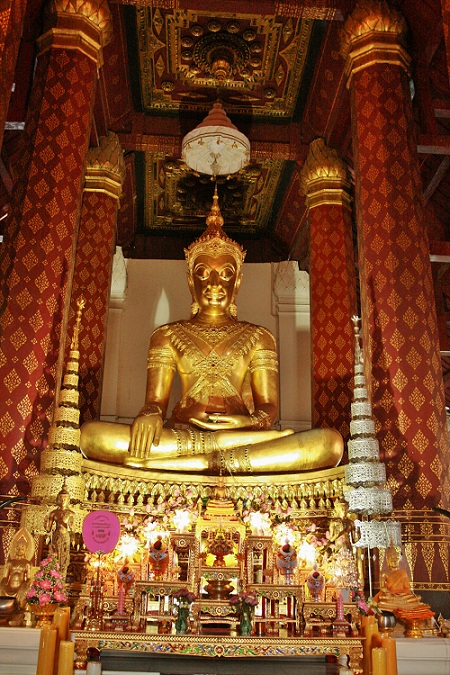 The last day was planned for the Summer Palace and the floating market. The Summer Palace complex is a collection of a few structures, all based on some prominent architectural styles from around the globe. The Russian mansion, the English, the Chinese (my favourite of all) and exclusively manicured garden carved around a beautiful flowing water stream. Lining the stream is a set of extraordinary European style statues enhancing the beauty of the complex.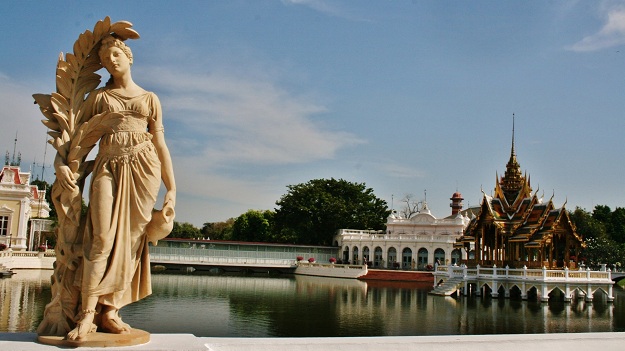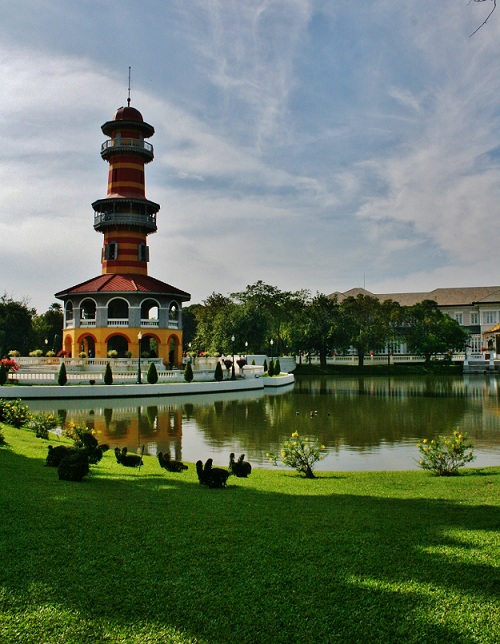 I liked the place in its presentation but personally I am not too attracted towards these pseudo ancient Royal designs.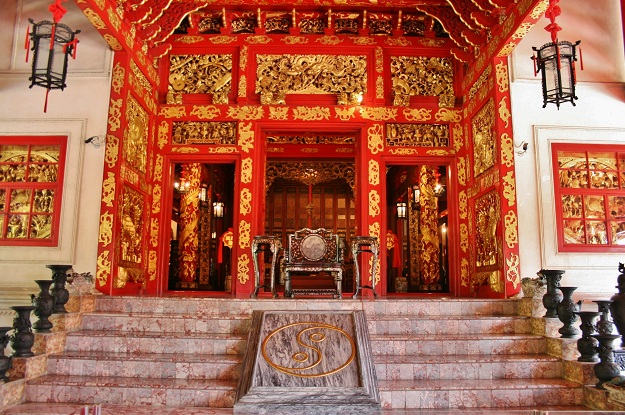 My next stop was the floating market. My car was parked by the driver and from there I was seated on a motor driven boat through a canal (famous for housing the great Iguanas). This was an amazing experience. The way in which the entire water body was utilized continued to surprise me.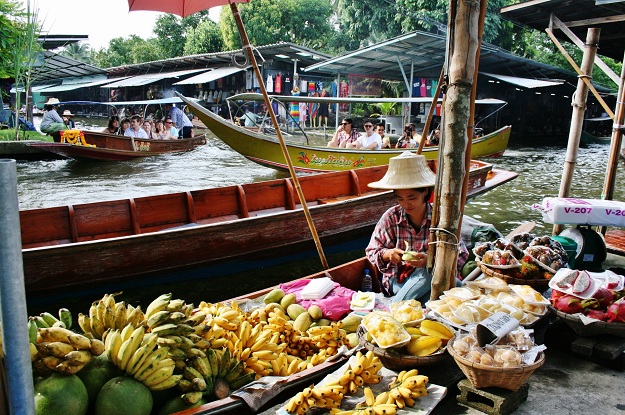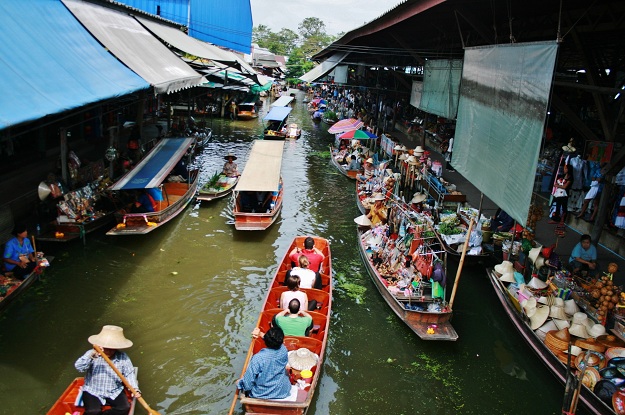 I came across some amazing and extremely hospitable people with lovely smile on the face. The place was so bustling with activity. I cherished the entire place and to top it all was a food item called 'Mango with sticky rice'. Yummy….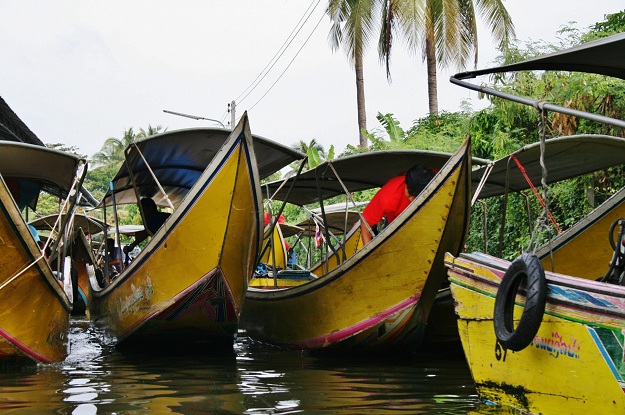 By the evening I returned back to my hotel 'The Westin Grande' on the Sukumvit road near Asok sky train station and had a relaxing evening with two Palestinian singer ladies. After realising my origin, they sang an accented yet melodious 'Kuch Kuch hota hai' followed by a stream of beautiful western classic numbers.