Mirza Ghalib Memorial in Old Delhi
Categories
Delhi
If you are not the needlessly litigating types, you will agree that Mirza Ghalib is the most popular Urdu poet of this and the last century. I don't wish to be irreverent to other esteemed poets or create a popularity chart, but Ghalib inspires poetry in the sub-continent like no other. He has been quoted in Bollywood movies, song by all classical and Ghazal singers of any reputation in both India and Pakistan, and is heavily quoted by every budding lover.
Given that his popularity has never ebbed, I expected a long que at his haveli in Ballimaran, Old Delhi, which has been turned into a memorial recently. I will come to that later. But if you are planning to visit, park your vehicle at Turkman Gate or get off the metro at Chawri Bazar. It's a twenty rupees rickshaw ride from either of the points.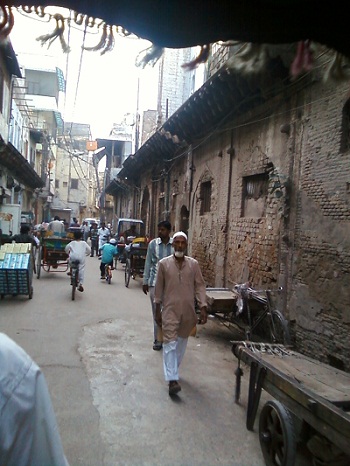 On a regular day, we walk. But we were in a rush last weekend, so took a rickshaw, not that they are any faster. Once you enter Old Delhi, you have to leave your notions of time and space behind. Here time slows down when you are perched on a rickshaw waiting for the traffic to clear, and hours pass by in moments when you start exploring the alleys.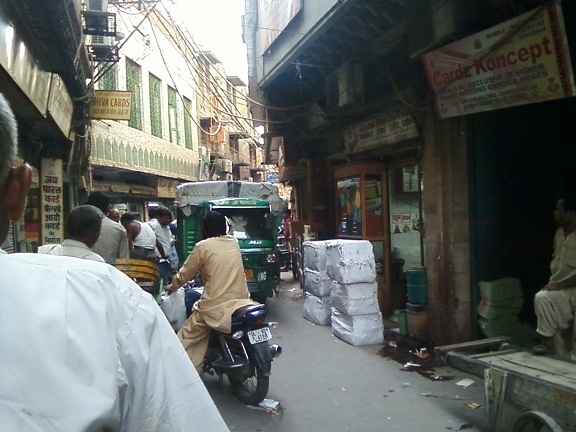 However, once you reach the eye wear lane in Ballimaran, ask anyone for the memorial. It is not a Haveli any more, only a portion of the Haveli has been claimed for the memorial and there is not much to see. But who has come to see anyway, I just wanted to be where Ghalib has been.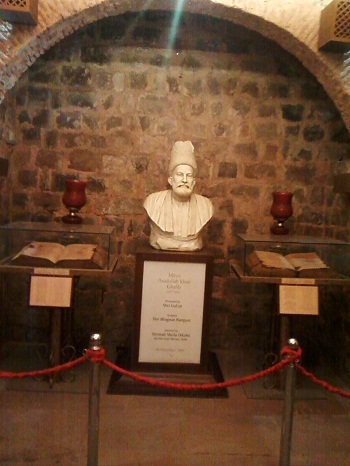 There is a small courtyard with a wall size painting and quotations from his work all over the walls.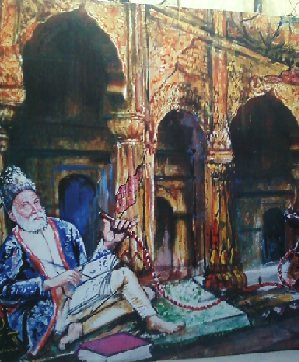 The memorial is strangely empty, an ironical yet fitting tribute to a poet whose only riches were his verses.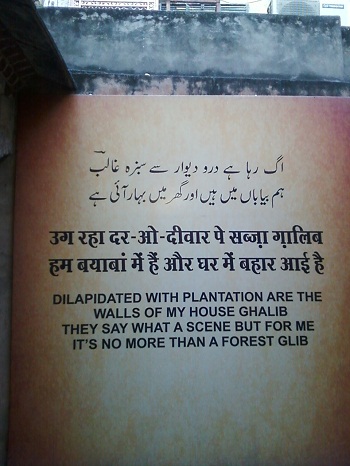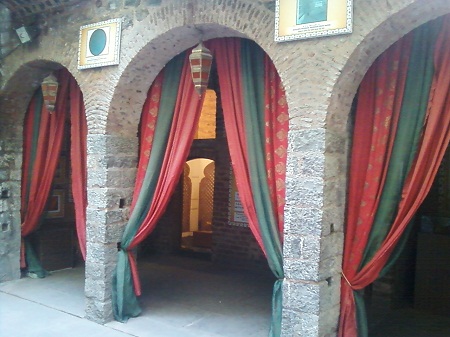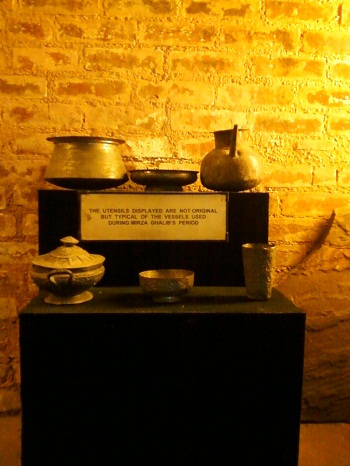 There are no ques here, no entry fees, no armed guards and no protocols to follow, no enforced silence of the museums, no historical personal items on display. There is khala and there is Ghalib.