Qutub Minar – why I took 12 years to visit a must-see place in Delhi
Categories
Travel
You can say it is entirely my fault, I can agree and that will be the end of that. But it is not in my nature to agree with others. Heck, I have a hard time agreeing with myself without a tough fight.
So, my defense is that it's not my fault but the way we think about travel should be blamed. When we think of travelling, we think of it in terms of miles, we ponder how we will reach there and how many days of leave we will need. If we think of visiting a religious place, a monument or a lake etc., we think outwards, starting from the limits of the city we live in.
People from Delhi think of Agra, Jaipur or a hill station and vice versa. Most of my Delhi born friends who have spent nearly three decades in the city have never been to Red Fort and don't know about the amazing Light and Sound show there. If you think they don't like Red Fort, they have not been to the Qutub Minar or the Tughlaqabad Fort. And, I know of people in Agra who have never been to Taj Mahal.
So, why do we have such apathy for tourist places close to us? Is it mostly because they are tourist places? The inhabitants of the city have a mental map in which such places are highlighted with red flags branding them as places for outsiders. Given how territorial we humans are, it becomes easy to slight them as the reason behind all the nuisance.
Another very important reason can be indifference. We can't be too excited about something that's just half an hour's drive away from us – we can go there anytime we want. Just that we never do.
But when we do, we realise the stupidity. We also realise how lucky we are to live close to places that people in some other part of the world dream of visiting. Precisely why, I have made a point of travelling my own city in a more interested and planned manner.
I went to Humayun's Tomb on a cloudy afternoon in late winters. It's less than three miles from my home and clearly, I was not prepared for it. I had seen photos but they never tell you it's so grand and the grounds with all the ruins take hours to walk. I took some really bad photos but that's the point – go, see it yourself.
On another cloudy afternoon, we went to the Qutub Minar. I dutifully repeated the compulsive self-loathing, childish running around and confused blabber about people being indifferent to their own backyard. Now, my wife is writing down the do's and don'ts for our next outing but I don't mind that so long as we are going out.
Imagine living twelve years just half an hour away from this place –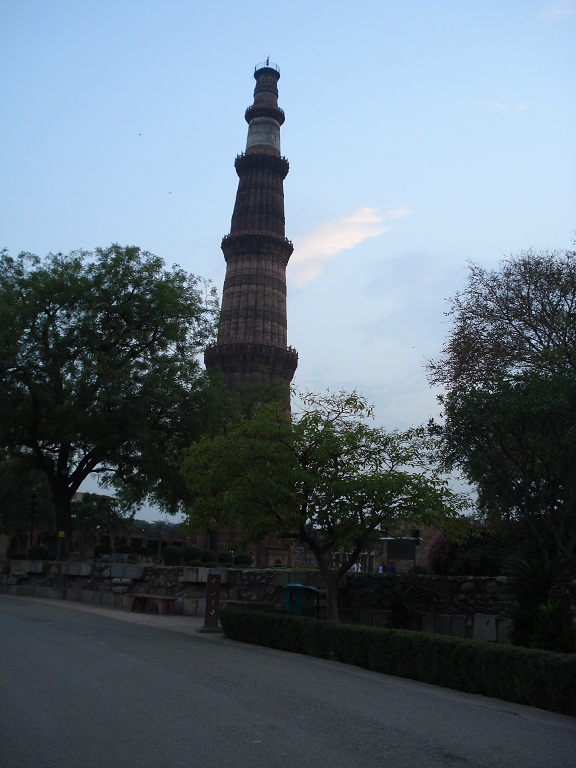 Yup, that place is just half an hour from my place. You must be jealous and I must be an ass not to have gone there earlier.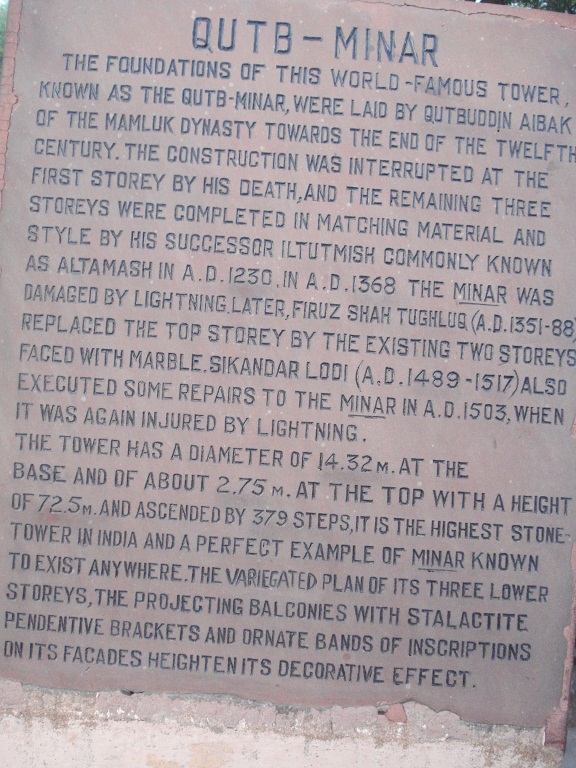 There are these elaborately written plaques all over. And, I made a mistake. You get audio guide rentals that explains each of these monuments. It's cheap and you can get it right at the entrance. I missed it in all the excitement when I was entering. Then I saw quite a lot of people with ear pieces and a long device in their hands and I knew I was missing something.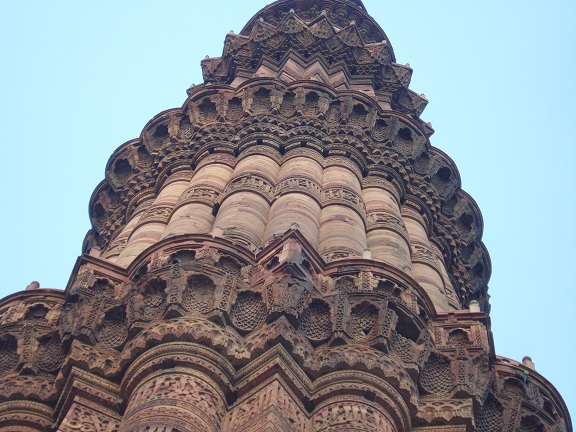 Imagine people standing in one these balconies a few centuries earlier. I have a serious case of vertigo. So, I panicked when I looked up and I panicked again when I imagined people standing in these balconies and looking down. A few years back you could climb up there, thank God it is not allowed now.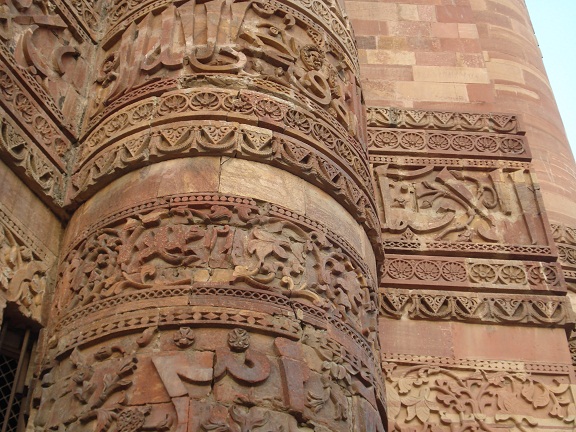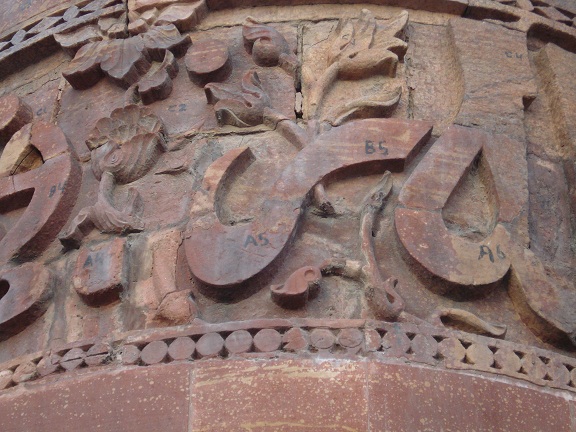 I don't know what the ASI marking mean, but I suspect these pieces were damaged and have been replaced by ASI.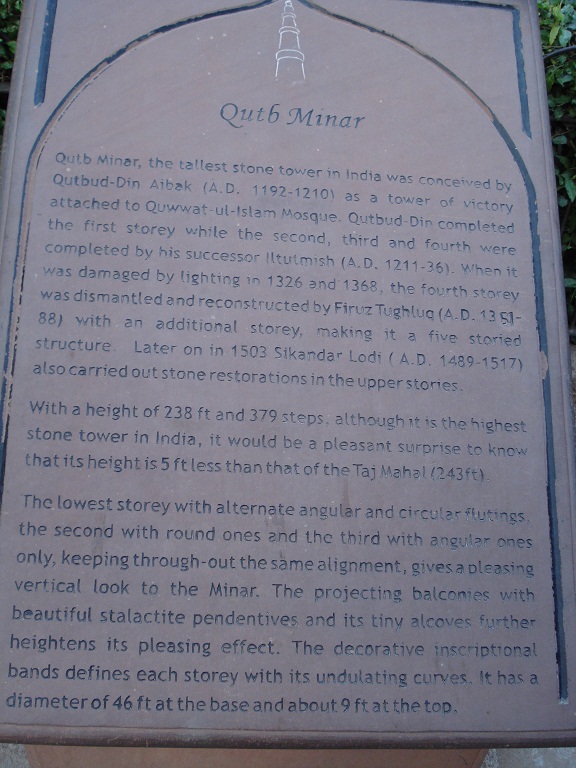 Yes, Taj Mahal is taller. You seriously got my goat there!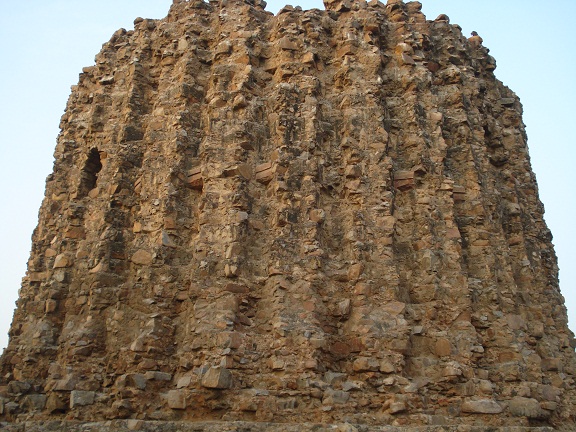 Oh, destiny! Qutub Minar was started by an emperor who died shortly after and was finished by his offsprings. Alai Minar, which was planned to be twice as tall as Qutub, was started by another emperor who died shortly thereafter. But no one cared to finish it.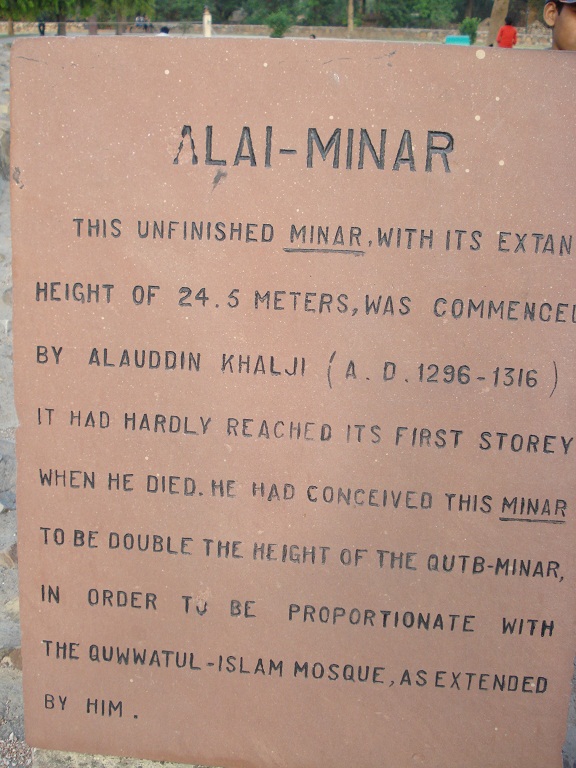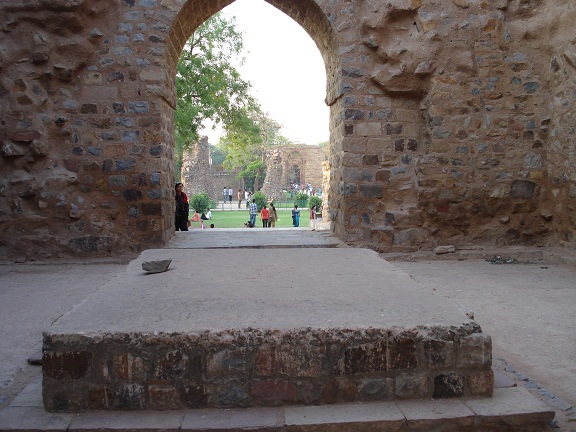 Shortly before I took this shot, a few giggling girls and women were sitting all over this and were posing for pictures. Did they know there is a dead guy in there? In fact, not a guy..an emperor.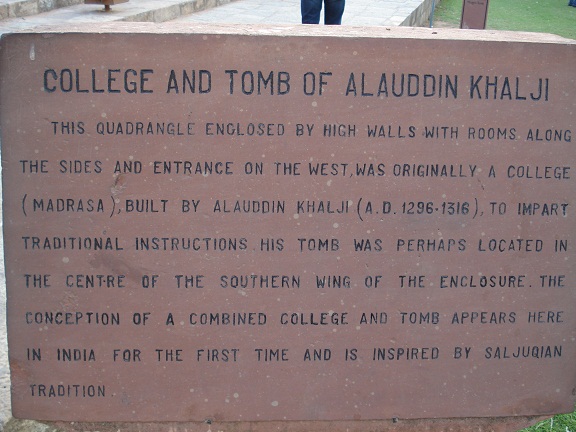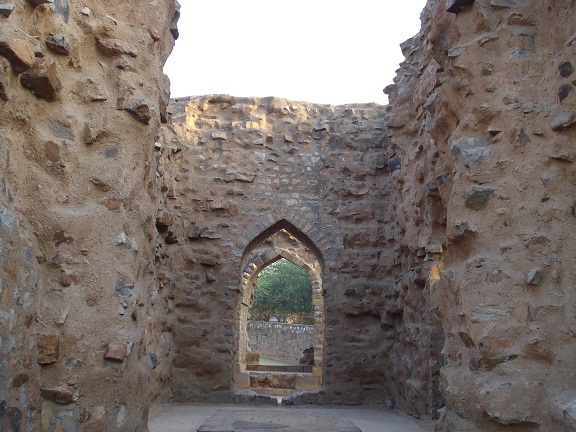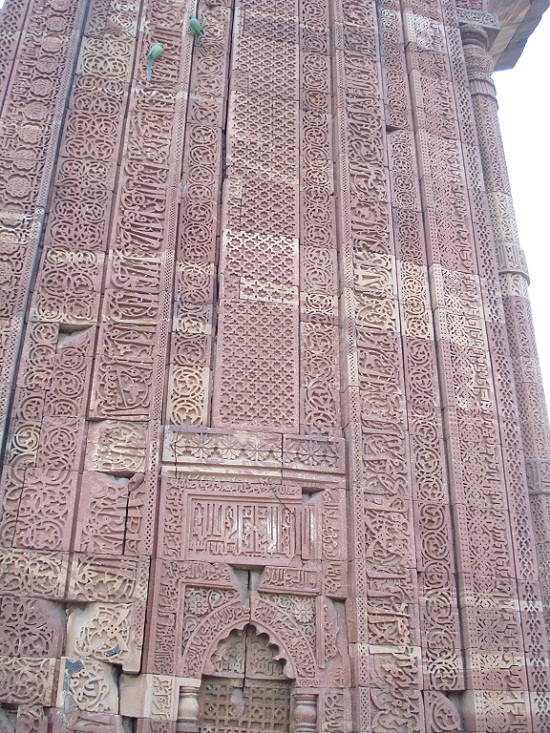 Did you spot the parrots at the top?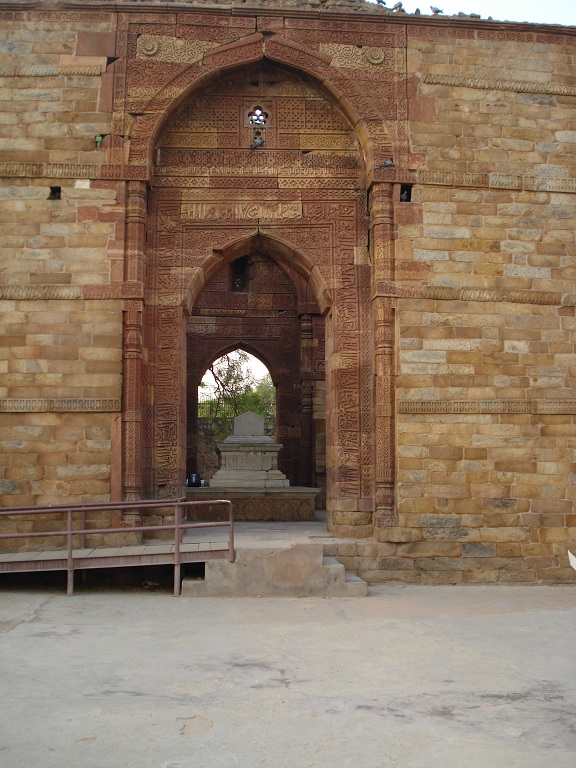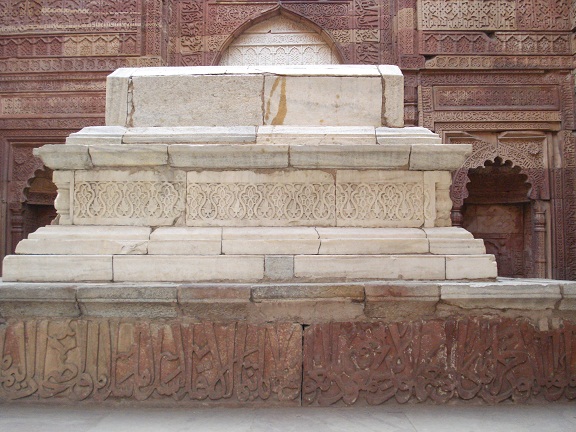 This is one of the most glorious graves there. And, he had the sense to build a tall one. Go climb on that and pose, girls!